I received an Ethel M heart shaped box of chocolates for this post. They were not from my husband, and I'm okay with that. All opinions are strictly my own.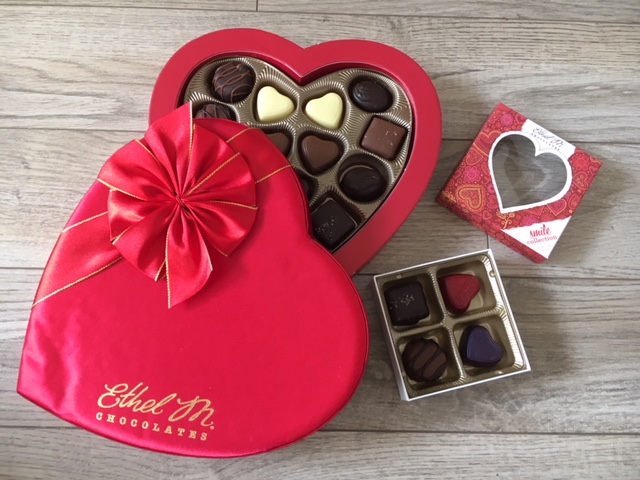 It's become a standard. He comes home with the heart shaped box and the smell of chocolate permeates the house. I look surprised (I'm not) and open it up. His hand goes directly to the milk chocolates, while mine goes to the dark. I realize just how much we complement each other with our tastes and I think that I'd be terribly disappointed if he arrived without those delicious sweets that profess his love…even after 37 years of marriage.
But Why Chocolate?
It turns out that these bites of deliciousness are thought to be an aphrodisiac. While I'm not so sure about the sexiness factor, I can say that I am a WHOLE LOT easier to love when I'm happy (and yes, chocolate lifts my mood). The ancient Aztecs, who invented chocolate believed that it was a sorce of everything from wisdom to energy and could make you a better lover. Me? I love every bit of it…from that smell of the newly opened box, to licking every bit of it off of my fingers.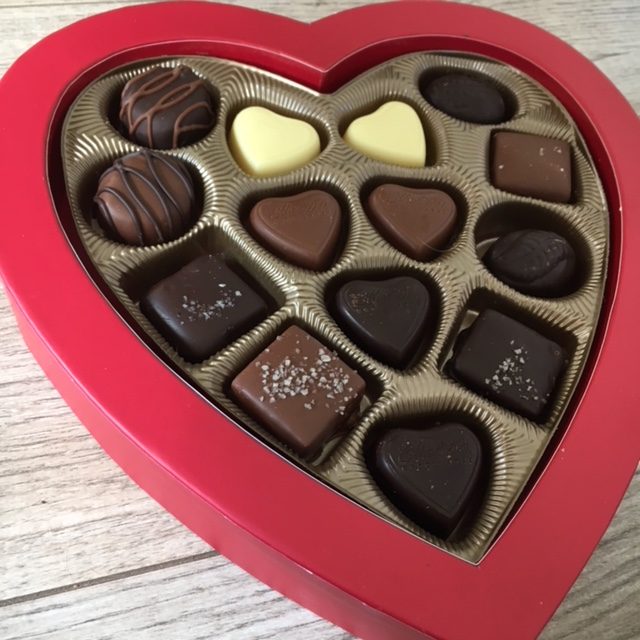 Ethel M Chocolates
When it comes down to chocolate, I can be a bit of a snob. I want a rich gourmet flavor with no preservatives or waxiness. I want the flavor to linger on the top of my mouth for just a little bit longer. There is no room in my life for chocolate that's not perfect, so when I received that box of Ethel M Chocolates (the gourmet chocolate company that's a subsidiary of MARS inc) I knew I had found my 2018 favorite treat. 
Tomorrow is Valentine's Day
For Valentine's Day this year Ethel M have created a plush satin heart box which comes in two sizes – 14-pieces or 28-pieces, and contains some of their signature and seasonal flavors.  For those with chocolate preferences (and we all have them), you can also customize a box for an additional $5 which means that you can pick and choose up to six flavors of the chocolates that you'd like them to include in your box.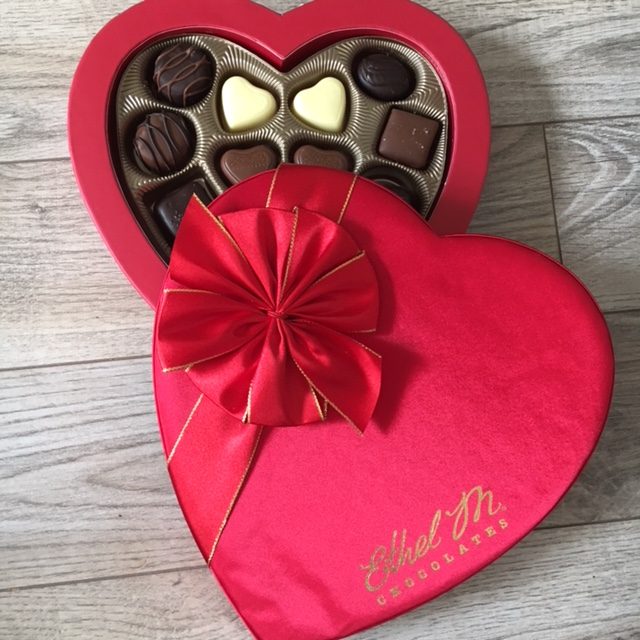 Most Valentine's Day shopping is last minute
At least with my husband it is. Thanks to the magic of rush shipping, you can order your box on Amazon.com, EthelM.com, or if you're in an area that has them – stop into one of their storefront locations.

Don't forget Easter and Passover – coming soon as well and order now at: