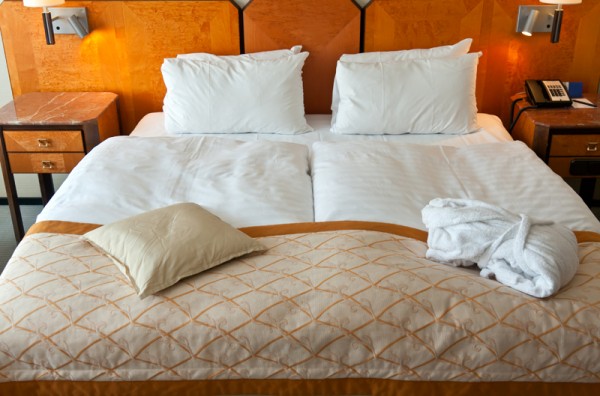 Guest Post by: Christine Krzyszton
Previously we considered the idea of throwing away the destination when planning a vacation based on the premise that having a predetermined destination when you travel may be detrimental to your pocketbook and get in the way of you seeing the rest of the world. We considered that if you traveled to a new country at a cheap price, you could potentially visit several countries a year and not spend as much as you do on a two-week vacation to Boca Del Vista.
If you missed the first post you can find it here: Changing your travel mindset.
We then visited some websites that helped us find the best available airfares in the world. Before you actually book your flight, be sure to check the availability of an affordable hotel (just quickly check www.alltherooms.com or www.trivago.com ) and then find out if you need a visa for that country at http://travel.state.gov/content/passports/english/country.html You might also check the weather for the time of year you're going and make sure it is not monsoon season for example. I found www.accuweather.com a great tool because you can view weather conditions by month once you type in your destination. After you've done your due diligence, you're ready to find an affordable hotel room.
Now, finding a cheap hotel is not a difficult task, but with some pre-planning you can stay in more upscale digs just as cheaply. In addition, you can take advantage of some sweet perks and even earn free rooms.
The first step to getting these great hotel deals is to sign up for a few hotel loyalty programs:
Once you've signed up, the emails will start flowing into your inbox and the deals will be there for the taking. I suggest you create a special email just for your travel deals and alerts. Your benefits for these loyalty programs also begin immediately as you gain such perks as late checkouts, free newspapers, free local phone calls, free Internet access, and even room upgrades. Another site I use to check out promotions and deals is www.loyaltylobby.com .
My rule is that I never stay at a hotel or motel chain without joining its frequent stay program — never. I do not want to miss out on future offers that may bring me perks and/or free rooms. With my membership in these frequent stay programs, I'm privy to the real deals, such as a recent promotion where I stay two nights and get a certificate for a third night for free.
Here's the beauty of such a promotion: You stay twice in one of their cheapest hotels (in this case it was $59/night), earn your free certificate, and use it for a room at one of their top-notch resorts in Hawaii, for example, which costs over $400 a night. Free. I know because I've done it and so have my friends.  I actually used free-night certificates for high-end hotel rooms in Copenhagen, Toronto, Rome, Quito, Helsinki, and Hawaii, all within a year. Not all offers are like this but this one happened to be and it turned out to have tremendous value.
Additionally, many of the hotel rewards programs offer free nights when you sign up for their credit card. I receive an annual free night anywhere in the world for example, with my IHG Chase Credit Card. I recently used my annual free night for the Intercontinental Paris Grand which if I were to purchase, would have been over $700/night. Now that's value.
So we've booked our cheap air ticket and our hotel and now we're off to see the world. I challenge you to stretch yourself and plan your next trip without a predetermined destination and see what might present itself. You never know where in the world you'll end up but one thing for sure is that you'll get good value for your precious travel dollar.
Have you read the previous post:  "Change your Travel Mindset – Destination?"
Guest post by Champagne Living's newest contributor: Christine Krzyszton
Christine is the author of How to see the World in a Weekend
 and the guru for traveling the world on the cheap!