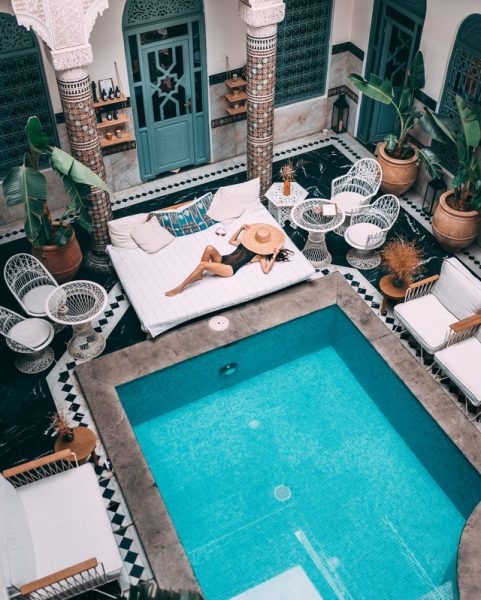 Travel is often seen as an exclusive luxury for the wealthy. That's because it's flipping expensive. No need to mince words. A plane ticket to just about everywhere you really want to go costs about $4,000. Did you have a family joining you for the adventure? Yeah! That's going to hurt. We just as well go ahead and add in the hotels, meals, and travel within travel. That is all the places you go after the plane is wheels down. That all adds up to an awful lot of money. For you not to feel the pinch, you have to have a lot more money than that.
Even if you are the kind of person who has no trouble affording the travel bill, there are times in your life when money doesn't come as easy as it once did. You could find yourself between jobs, managing a failed business that drags you into bankruptcy, or at the wrong end of a court judgment. These things happen to everyone eventually. It is a temporary rough patch. That doesn't mean you have to give up travel completely. It just means that you have to learn the secrets used by budget travelers worldwide. Here are a few that will get you through the tough times:
Know Which Loans Will Work for You
It could be that you purchased your tickets well in advance of the crisis now dominating your life. You don't want to just lose all that investment. That said, you are going to need a little financial boost to make the trip happen. This is where it helps to know which loan company will provide the best deal and the most funds for the right terms. You might need something that is not dependent on a stellar credit score. It can be hard to navigate your many loan options when you are not used to getting loans.
You don't want the kind of loan that sounds like a good deal upfront but ends up being impossible to pay off because of hidden, compounding interest. Take the time to read the fine print and be careful of the loans with high-interest rates. Sometimes, that is all you can get. You can still make them work as long as you repay them quickly. If you are planning on maintaining a balance, the fine print matters a lot.
Don't Leave Home Without It
There are items you should always bring with you when you travel. Some of those items are obvious, like your medicine. Other items fall into a grey area where you could either pack an extra bag or buy it when you get where you're going. It is almost always better to just bring an extra bag and pay the fee. You can pack a lot in that extra bag. And it can get pretty expensive to just buy things at the destination. 
For one thing, prices might be a lot higher than you think for a swimsuit you would actually want to wear. And that's if you can find one at all. Things get even more tricky if you wear a size that is hard to find. The other problem is that you might not have the right variety of things you need. You use that special lotion because most other brands irritate your skin. You can't just count on buying it when you get there. Save your money and your sanity and bring it with you.
Go During the Off-Season
You can achieve big savings by traveling in the fall. Off-season travel is the secret weapon for people traveling on a budget. It is also a secret weapon for people who want to avoid the big crowds and have a more relaxing adventure. You don't just save on airfare. You save on everything including lodging, food, transportation services, and everything else you want to do. Businesses crank up the prices and make all their money during the tourist season. They are absolutely delighted to make a deal when you come during the off-season. You will save on everything without sacrificing your enjoyment.
We all fall on tough times when it is most inconvenient. You don't have to let it completely derail your travel plans. Find a good short-term loan. Don't leave home without all your essentials. And discover the joys of off-season travel.