If you were following along with me on Instagram, Facebook or Twitter last night and hadn't eaten dinner yet, I apologize.  The Palm Beach Gardens location of one of my favorite Mexican restaurants, Cantina Laredo, debuted some great new menu items, and trooper that I am, I took one for the team and tasted each and every one of them.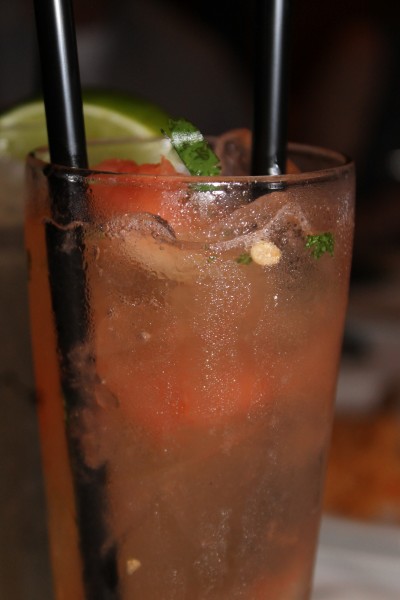 From the pineapple infused Rita to the succulent Costillas con Fajitas with BBQ ribs braised in Jose Cuervo BBQ Sauce served over chicken & steak fajitas, I am a fan.
When I dine out with friends or with Mr. S, we generally don't go for Mexican food. The reason is that it's pretty much standard lunch fare…a lot of the same old same old. That's why Cantina Laredo is such a treat for us. Always on the cutting edge of fresh foods, it's like fine dining Mexican style. This is the place to dine out for that special occasion, a romantic dinner with your #1 guy/gal, or when you're just craving some wonderfully inspired dining.
New on the menu this season:
Costillas con Fajitas Combinacion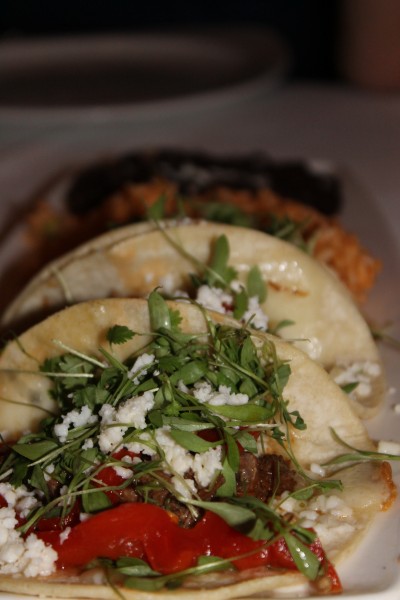 BBQ Ribs braised in Jose Cuervo BBQ Sauce, served on steak and chicken fajitas.
Pollo Mango Mole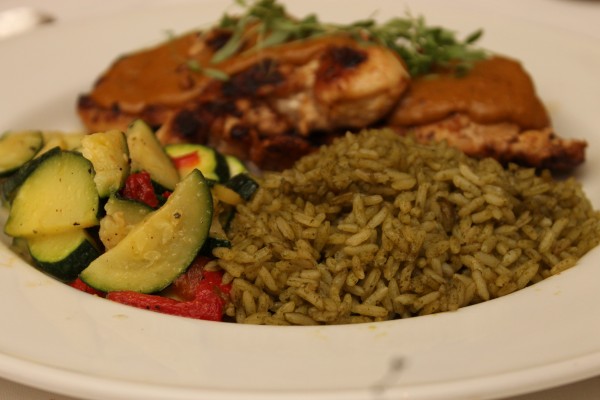 Adobo rubbed chicken smothered in a pasilla mango mole, and topped with toasted pine nuts and micro cilantro. The chicken melts on your tongue and you'll be searching for something nearby to sop up all of the wonderful mole that's left on the plate.
Torta de Costillas
Braised short rub with rosemary, apple jicama slaw on a grilled ciabatta. This is one sandwich that will have you licking your fingers. I even asked if I could buy a quart of the jicama slaw to bring home. Simply wonderful.
Tacos de Costillas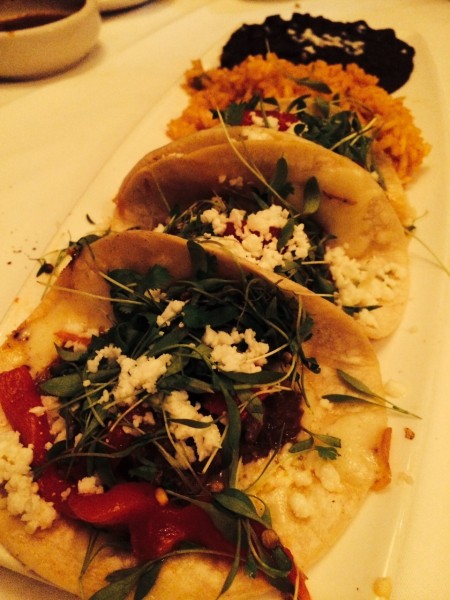 Braised short rib tacos with queso fresco and micro cilantro. I'm not embarrassed to say, that I wanted seconds…even after eating ALL of the above. SUBLIME!
Tacos de Hongos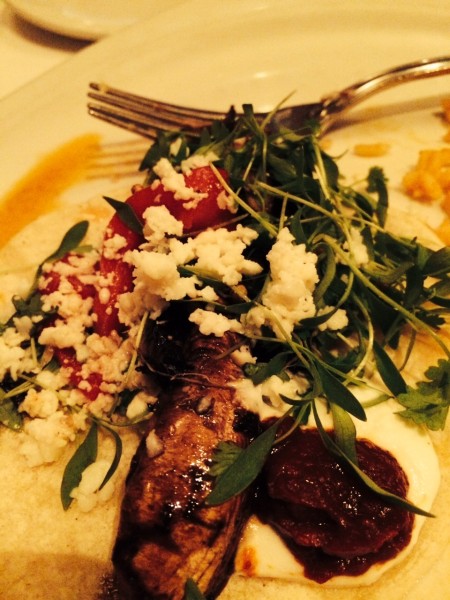 Portobello mushroom tacos in balsamic glaze with goat cheese, queso fresco and micro cilantro. This is a great alternative for the vegetarians or those who prefer to stay away from meats. The balsamic glaze gives it a distinctively sweet flavor.
With two locations in South Florida you're close enough to enjoy!
Cantina Laredo is located in
Palm Beach Gardens – 4635 PGA Blvd. – 561-622-1223
Hallandale at the Village of Gulfstream – 501 Silks Run – 954-457-7662