The Wanderlust of Forest, Fish, Wildlife and Quakies
Campgrounds abound on the Mirror Lake Scenic Byway in the High Uintah Mountains of Utah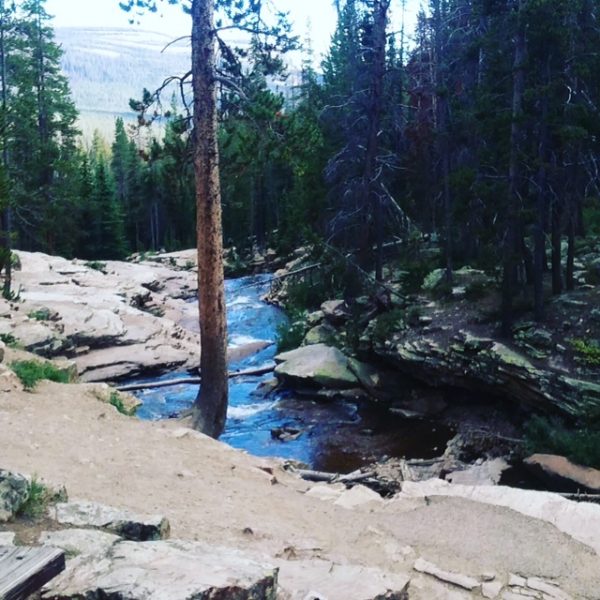 Clem and I rest under a fulsome Arizona cypress tree and as panting dogs playfully log in fun hours in the local dog park at Fairmont Park in Salt Lake City.  As we ponder where we will wander this weekend, Clem shrugs, as little dogs do, but I can hear his mind gears grinding.  Camping.  Ah, yes mom, yes yes.  Let's hunt in the High Uintah's this weekend.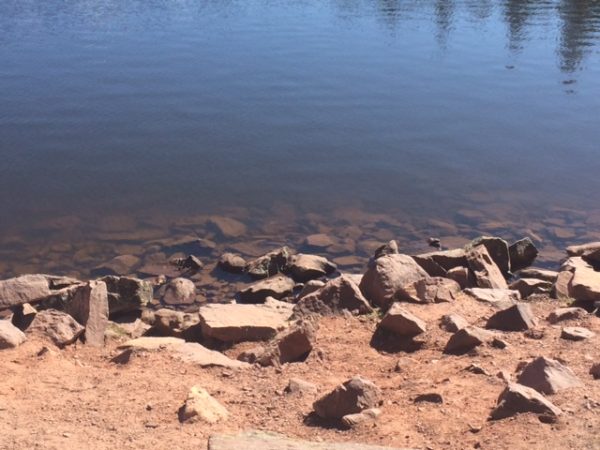 Clem remains a singular dog of the Old West – he's rebellious, loves to hunt, will dig and pant amid forest and mole holes, but he refuses to stoop to dog play with the rough and tough terriers launched at each other like satellites in this urban sprawl of dog park.  So, it's to the mountains we shall go, as we must.   Along the Mirror Lake Scenic, past Kamas and Samek, UT (state Route 150, Uinta Wasatch Cache National Forest) the campgrounds are plentiful and lush, surrounded with mountain snow creeks and rivers, verdant forests, deer, moose, elk and even Black bears.  And occasionally, the flank and flush of chipmunk, a serious challenge to a small dachshund named Clem.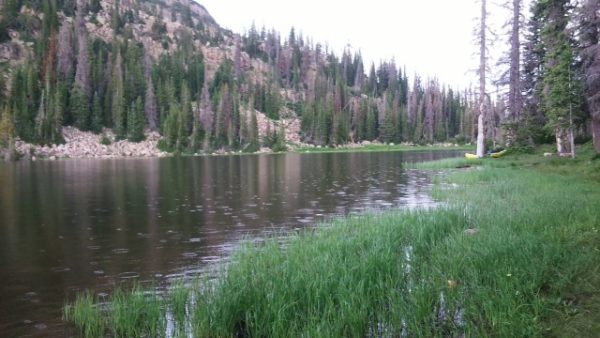 Which campground, mutters Clem.  Which one, which one?
A standoff, for the campgrounds layered up the High Uintah's to the peak of Bald Mountain (around 10,000 feet asl) create their own specific landscapes and personas.  There are fifteen luscious and lofty campgrounds on the Mirror Lake Highway, and each has its own flavor.  There are a few I prefer more than others.
Yellow Pine, the first campground, winds off the highway like a puzzle, with two loops and less forested area than some of the other campgrounds. Filled with lodgepole pines that do not offer the shade that other pines might, Yellow Pine is a little sparse with shade and is more "out in the open" with its tables and firepits and you might prefer to log some more miles and go a little further up for a more scenic turnaround to place your tent or camper.
Shingle Creek also favors the sun and the shade is also rather hard to find, although the ATV and hiking trails forking out from the campground provide amazing and interesting views.  Clem and I saw bear tracks last year here at Shingle so you do want to keep your garbage in, not out, in all the campgrounds.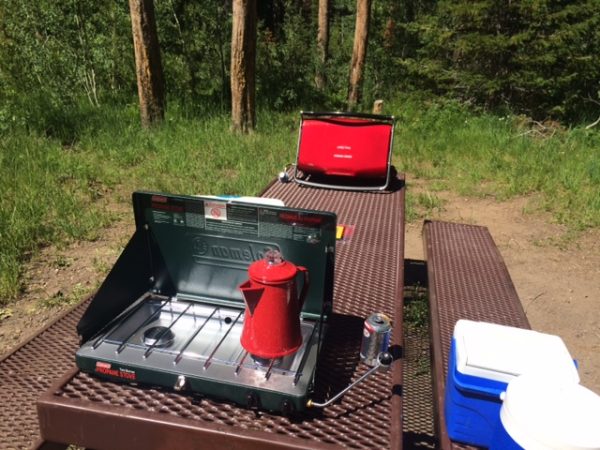 Our favorite campground in this loop of lush forest and crinkling waterfalled creeks remains Cobblestone CG.  Mountain snow sloughs into the spring creeks here: rushing, crackling primeval fjords with a raucous joy fluttering beside well shaded campgrounds with firepits, towering pines, and the chance of moose, deer, elk and bear peeking through the vast woods.  The campground areas are shaded well and spacey – they flow into the forest and are surrounded by the rush and silk of water and currents, creating breezes and a lovely aura of shelter in the wild.
Fish bream in the flashing current, burrowed under sand, mud, slime and angled musculature of broken and fallen pines, the giants of the forest that hover into the rushing streams.  Clem creeps away while we are unloading the camper, and when I find him, he lays, belly up, inverted in a circle of mud and the eddy of cool stream water.  He laughs – we laugh – and the sun oozes from the sky onto a pristine adventure of forest glen and the madness of chipmunks and dog.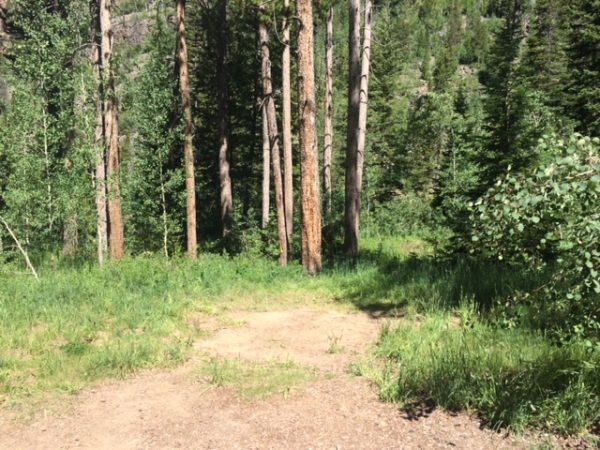 If you choose to continue, upward toward Moosehorn Lake instead of turning in at Cobblestone, you pass the campgrounds layered further up the scenic byway: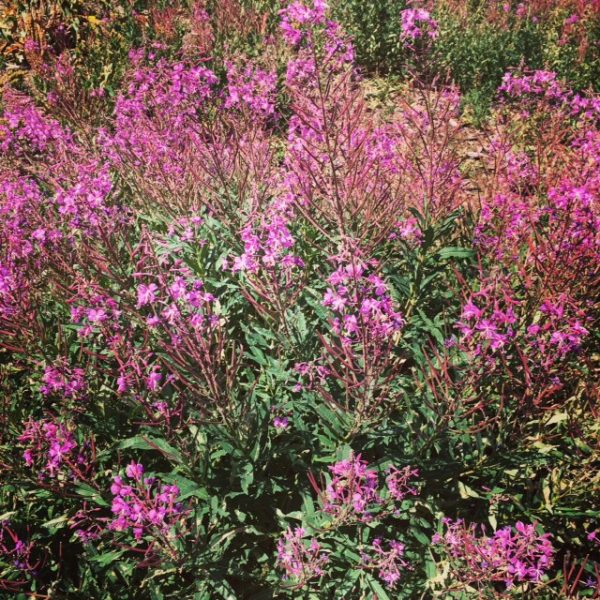 Soapstone is the largest campground on the Western side of Mirror Lake Highway.  For an interesting diversion drive Soapstone Basin road up over Soapstone Mountain, ending up on highway 35.  Although a bit bumpy the views are inspiring and breathtaking.
Shady Dell is located near the Upper Provo river, 20 sites and stunning views, Moosehorn campground is further up.
Mirror Lake campground is extremely busy and well trampled by Salt Lake City residents who desire a cool weekend retreat into the forest and fishing.  The lake creates a statement of beauty and retains fish of all kinds for the fishermen that abound around its campground lawns.  There are 79 sites here.
Butterfly Lake, the last campground on the Utah side, has 20 sites and is a lazy and peaceful site after the chaos of peopled sites below it.  Ruth Lake and Scout Lake are both located nearby.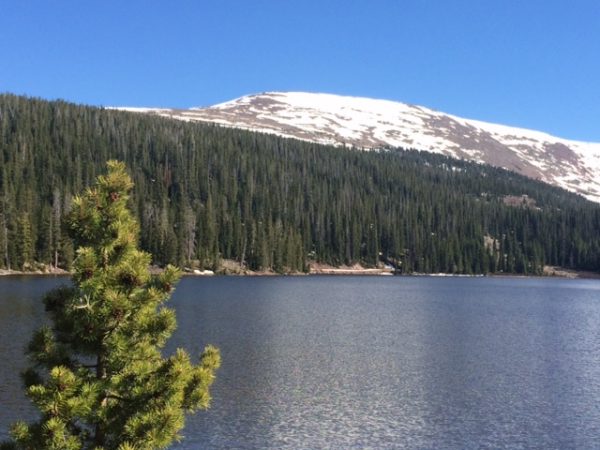 Enjoy your camping – and be safe.