I received product to demo and facilitate this review. All opinions are strictly my own.
When I travel (and I travel a LOT), I have my needs
All of my clothes must mix & match so that I can pack less and get MORE from them.
Two pair of shoes is all I need. One for dress and one for comfort. By bringing a pair of gold sandals that will go from jeans to a gown (or even a bathing suit) for dress and my Ahnu's for walking around all day (they look cute with a skirt or shorts), I cut down on what I pack – one pair on my feet and one pair packed.
My handbag has to double as a camera bag, shopping bag, or just something to carry my wallet and lipstick. I use a cross-body style pack (my City Tote) for that.
Do you see a pattern?
Now you know how I can get away with ONE carry-on bag for a week's worth of travel. Everything that I pack has a DOUBLE DUTY.
When it comes to my electronics, I often feel like I'm overloaded. There's my phone, my camera, my laptop, and my tablet. I've traveled without my camera, using only my phone for photos, but I like to be able to take notes on a tablet as I venture out to explore a destination yet have a keyboard for sitting down to write my post when I get back to the hotel room.
Enter the Nextbook 10.1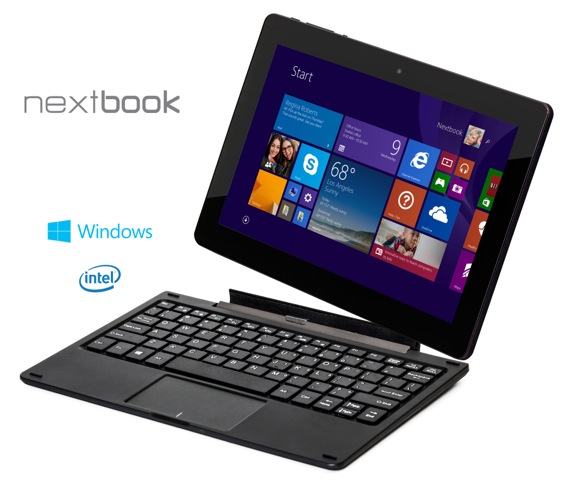 This is a 2-in-1 computer/tablet with a detachable keyboard. I can grab the tablet portion when I'm out and about and still sit down and type out my article back in the room. It is a money saving machine (I'd rather spend my money on travel than gear) at only $219.99 – at Target.
A Double (or triple) duty machine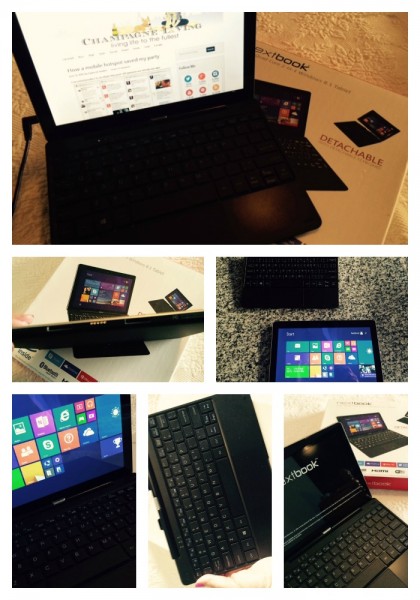 Detachable screen means I can use it as a tablet
Windows 8.1 allows me to sync with my computers at home (which can be upgraded to Windows 10 soon)
Touch Screen like my Windows computer at home
Wifi 802.11 b/g/b – so your connection will be the fasted available
Bluetooth 4.0 – I'm a skype maven and need to wear a headset and chat
2.0 megapixel front and rear camera – a great backup alternative (now I have the Nextbook AND a phone for photos)
Micro SD slot – YES, you can expand the memory!!!
Micro HDMI – for hooking up with other devices around the mansion…like the TV!
Quad-Core Intel® AtomTM Z3735G Processor (X86, 1.8GHz)
Fast – Quad-Core Intel® AtomTM Z3735G Processor (X86, 1.8GHz)
Loaded with things like NOOK for Windows 8 app- so it can TRIPLE as an eReader
VUDU and TV – for watching on the plane or when the hotel TV only gets Thai TV stations (happened earlier this year)
PLUS – a FREE YEAR of Office 365 Personal (I subscribe to Office 365, so this is a MAJOR plus)
1 TB OneDrive online storage
Plug and play – I simply turned it on and signed into my Windows account….it was THAT easy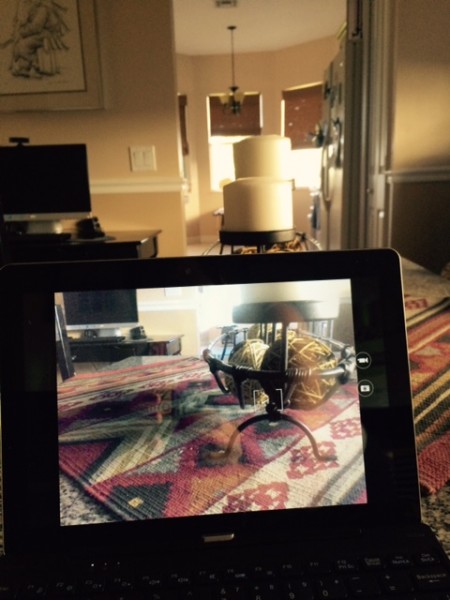 Pluses
Size: This little machine fits into my City Tote with ease
Price: Prices at under $220 right now at Target – it's INCREDIBLY affordable
Function: It does everything that my computer does…only scaled smaller for travel.
Lasting power: I'm able to get about 7 hours on ONE charge (great for those airport layovers)
Minuses
Weight: At just over 3 lbs it weighs more than just a tablet…then again, it IS  MORE THAN JUST A TABLET.
DETAILS
Purchase a Nextbook 10 at: Target
GIVEAWAY!
Win a Nextbook 10 of your very own….
WINNER – Evan K.