I received product to facilitate this post. All opinions are strictly my own.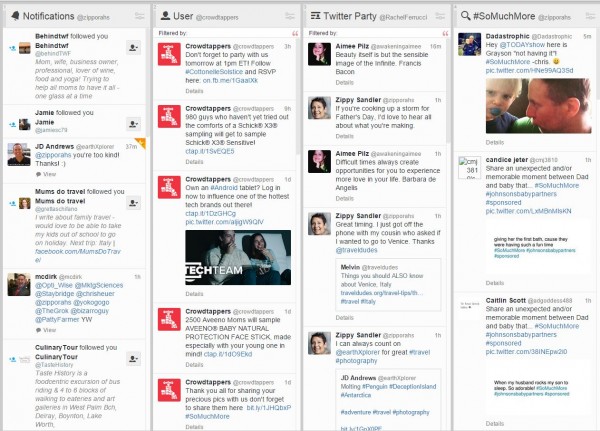 If you follow me on social media you know that I'm a twitter party DIVA. For the past seven years I've done everything from host to co-host (or panelist) on a LOT of twitter parties, and when I say a lot I mean between 3-7 EACH WEEK.
I LOVE TWITTER PARTIES
What can I say? I'm a party girl at heart….only, you don't have to toss on your stiletto's and get your hair and nails done for these types of parties. They're come as you are. I do them from my living room, my bedroom, hotel lobby and even a restaurant or bar.
UNTIL
I had a twitter party that I was HOSTING from my hotel…
…and the INTERNET wasn't working. I tried upgrading the hotel service, going to the lobby, sitting out on the front steps, etc. BUT THERE WAS NO INTERNET! I was a guest of the AARP Life@50+ conference at the property, but the brand who's twitter party I was running was counting on me.
YIKES
Luck was on my side, because as I was checking out the business center in the hotel to see if the connection was any better there, I happened to run into a woman and began to chat. It turns out that she had a booth on the AARP Expo floor with NETGEAR! That's right, the same NETGEAR that you read about right here on Champagne Living. The same Netgear that I'm an ambassador for. She mentioned that they were working in conjunction with AT&T and could hook me up with a WiFi hotspot device for the twitter party.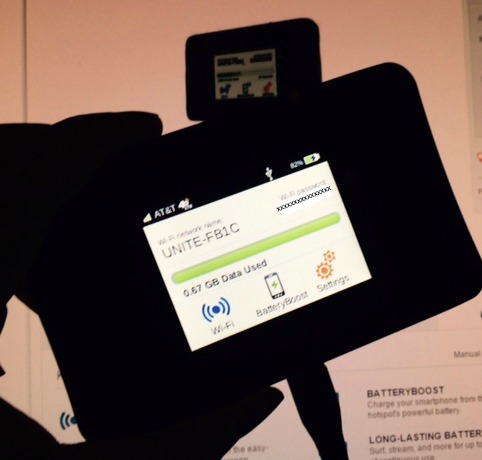 NETGEAR SAVES THE DAY….again
Again? Yes, again…because two months ago I woke up to NO WIFI at the mansion. My router had stopped working, kaput, RIP kind of stop and the minute I mentioned it online, Netgear was there with the incredible Nighthawk X6 which is STILL allowing me to update Champagne Living daily.
Back to the twitter party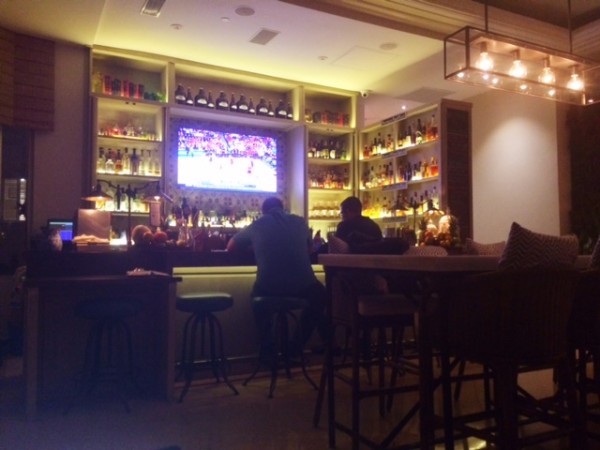 I went down to the Expo floor to meet the people representing both Netgear and AT&T. They handed me the AT&T Unite Pro by NETGEAR and loaded it up with data. Since I was in South Beach anyway, I walked over to the beautiful Circa 39, a boutique hotel right in the thick of things at 3900 Collins Ave. What better place to host a party (even if it is online), than while having a fabulous cocktail at Wunderbar (the BEST bar in town if you're looking for a cocktail made with rum or a craft beer).
HOLY COW
I've never gotten online so quickly in my life.
SERIOUSLY! Even at home I have a lag time. This Mobile WiFi is ALL BUSINESS. The AT&T Unite Pro Mobile Hotspot supports Dual-Band WiFi technology to maximize data transfer reliability and speed  using both 4G LTE and LTE Advanced where available. If this had been an in-house party (one where the panelists are all sitting together in a room), NONE of them would have had to worry about connecting as the AT&T Unite Pro by NETGEAR provides Internet for up to 15 tablets, laptops or other WiFi devices. Best of all, since I was down to the WIRE getting online, once you've set it up with an AT&T account it's as simple as using the touchscreen. One glance and you'll know EXACTLY how much data usage you're got left as well as any connection information.

The bar started getting busy
I noticed a LOT of guests looking at what I was doing and getting onto their mobile devices. At first I was worried that they could hop onto my connection, but my new helper offers a secure AT&T network, password protection, and guest passwords. I was on my little travel computer, but had I been using my phone, the AT&T Unite Pro also has a BatteryBoost to refuel my smartphone.
Party all night?
Thankfully this was only an hour, but if I had a party like the sunscreen branded party that lasted five hours a couple of weeks ago, I'd STILL have been okay, because the AT&T Unite Pro by NETGEAR can stay with me ALL day, with up to 16 hours of battery life.
Details
Price: $49.99 with a 2 year contract from AT&T ($199.99 with NO contract)
Data plans:

Mobile Share Plan – $20 per month (shares in group data)
Data Connect Plan – $50 per month (5 GB data)

Website: UnitePro
More Models (including one with no annual contract) at: Netgear Mobile Wifi
Cut to the Chase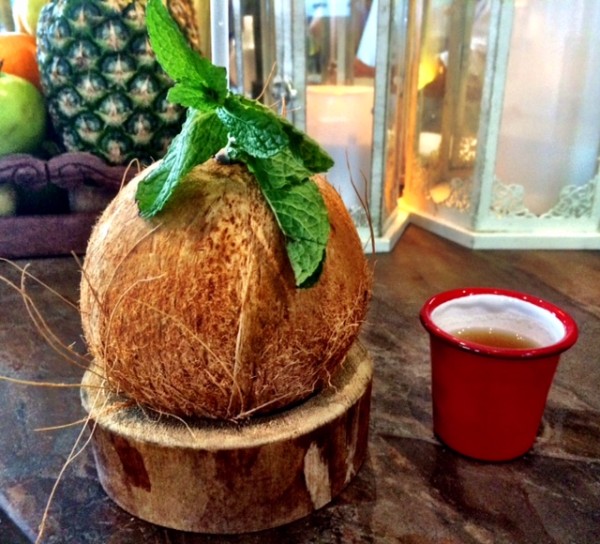 The party went VERY smoothly. I enjoyed a drink (or two) including one in a coconut. The client was happy, and now I FINALLY have a Mobile hotspot to bring with me when I travel.