Disclosure: The bridesmaids for this wedding all received Quilted Koala bags to facilitate this post. All opinions are our own.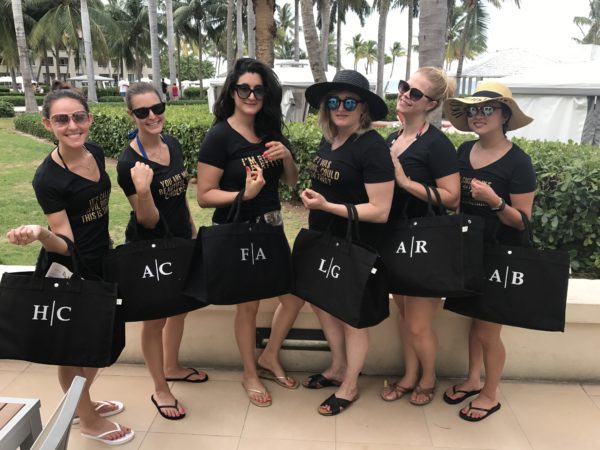 Throughout your wedding preparation, you have to lean on a lot of people, and your bridal party is often the team you turn to most.  They are there to bounce ideas off of, offer advice, and even to lend a shoulder to cry on when it gets to be a bit too stressful.  So on your big day, it is imperative that you show them how much you appreciate their dedication by giving them a gift.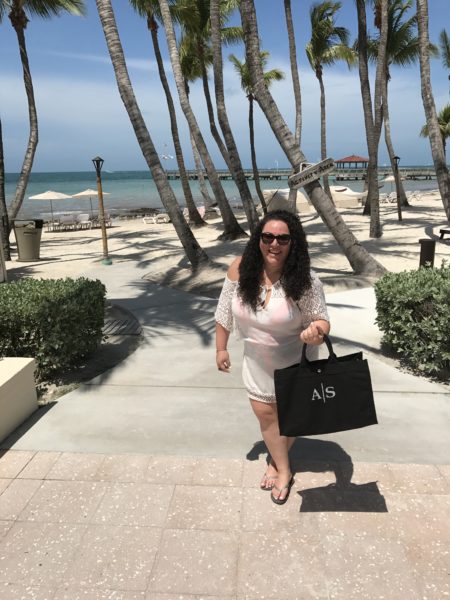 At the same time, you don't want your gift to be something that will quickly be forgotten.  You want to give a gift that is useful, unique, beautiful, or any combination thereof.  To help you come up with ideas for your bridal party, check out our picks below.
Who doesn't like receiving jewelry as a gift?  But there is a caveat to this: select colors that each member actually wears, not just what will match their dresses.  The goal here is to give them something that is just for them, so be sure not to make it all about the wedding.  The earrings featured above come in multiple colors and the knot shape is a creative way to tie it into the day.
Even when your big day goes off without a hitch, the whole process can leave you a little tense.  The same is true for your bridal party.  But while you are about to head off on a luxurious honeymoon, your bridal party is about to head back to work and the demands of their day-to-day life.  So why not send them off with a gift that allows them to treat themselves?  These little spa packages offer just the right amount of luxury, and are even designed specifically as a gift for bridesmaids.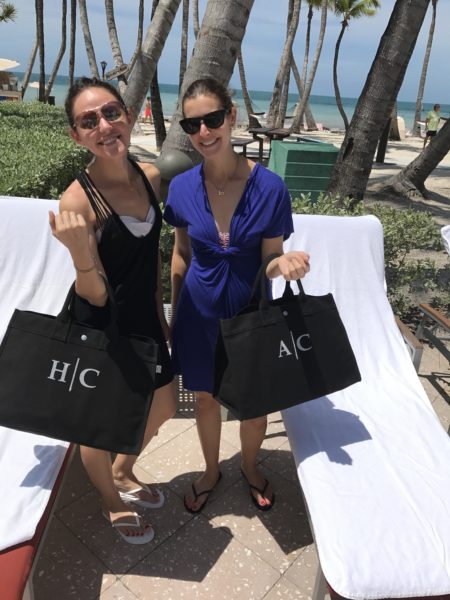 Champagne Living's #1 pick for bridal attendants is…..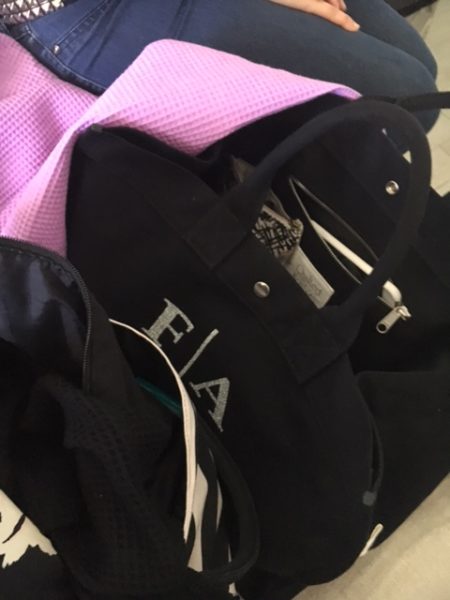 We've always believed that gifts of this sort should be something that is stylish, timeless and a gift that they'll use over and over again for many years. These Quilted Koala East-West Bags tote bags are classic, thoughtfully designed, and the perfect bag for weekend getaways, trips to the park, or just getting things from the car to the office.  You can get them monogramed or opt for one of the embellishments offered by the company.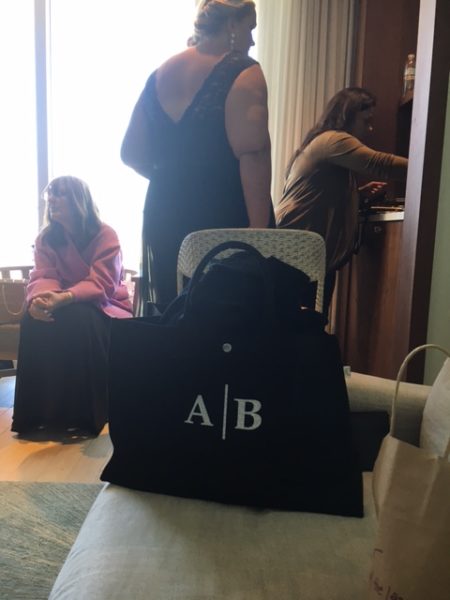 The bags were given to the our brides wedding party at the bachelorette weekend in Key West. These large 19″ x 13″ versatile Quilted Koala East-West Bags are monogrammed in a glittery silver with each of the bridesmaids initials. They were great as beach totes as they are lined in a wipeable fabric, for going out in the evening for dinner (there are compartment pouches – perfect for a cell phone and credit cards/cash) and we all found ourselves using them the entire weekend and leaving our other pocketbooks and tote bags behind in the hotel room. Then without being asked….all of the attendants brought them to the wedding with their hair and makeup products to get ready for the big day. As I looked around the crowded room I noticed a sea of black bags with silver lettering. The monogramming made it easy to know which one belonged to each of the friends, and it was GRAB 'N GO as we left the hotel to the wedding venue.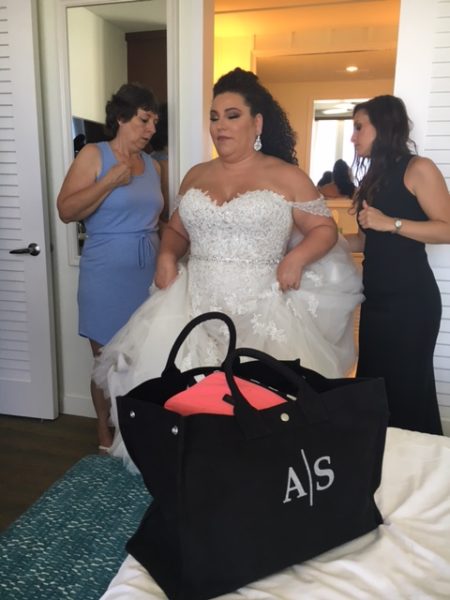 Of course there was a little FOMO from both the Mother of the Bride and Mother of the Groom (who had been given necklaces as their gifts). I guess I'll be ordering a couple more next Mother's Day.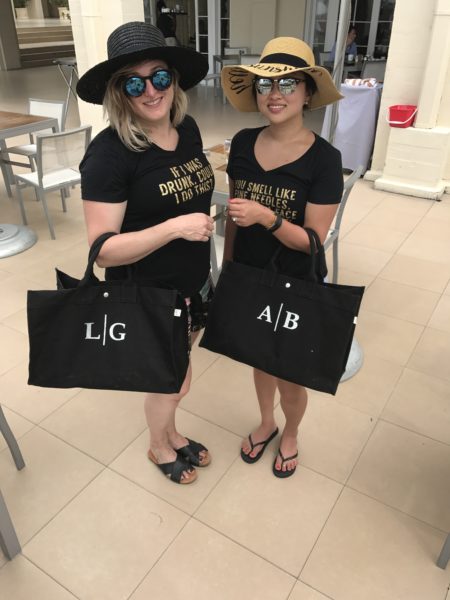 We had a black, white & silver wedding….making this color combination perfect, but you don't have to be limited as the East-West Bag lots of colors with your choice of monograms or their fun embellishments.


Check out Quilted Koala

f

or these and other memorable bridesmaid gifts.