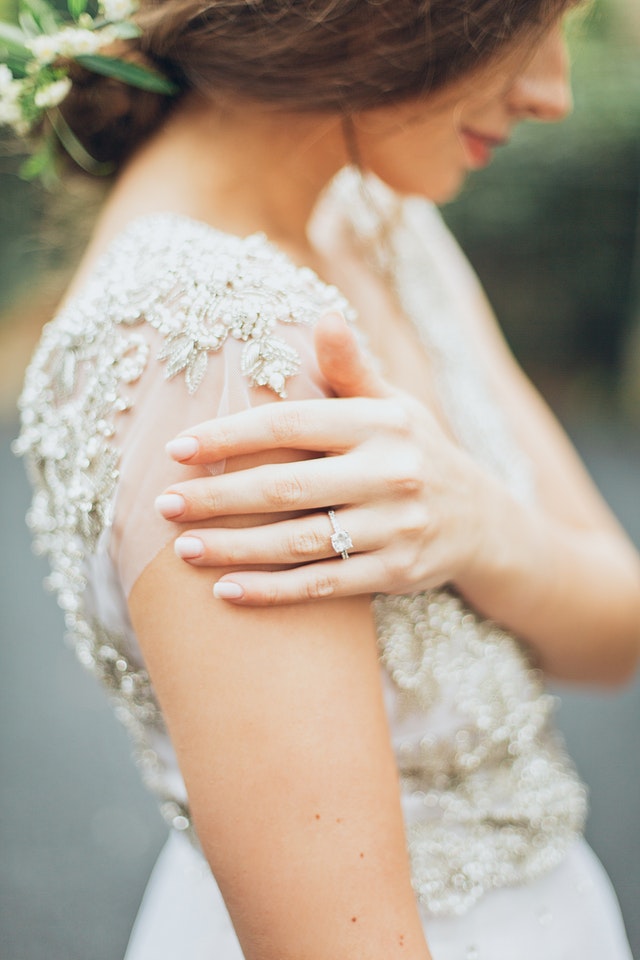 If you're shopping for an engagement ring, you've likely come across tons of options. From your setting style to your metal type, there are a lot of decisions to be made around this monumental purchase. One thing you'll never want to pass up is the ability to purchase a bridal set. Not only will it ensure that both of your rings are perfectly matched, but it will save you time down the road! In today's post, we'll be reviewing what exactly a bridal set is, the different styles you might be interested in, and what you should do if you want to mix and match your engagement ring and wedding band.
What is a bridal set?
Simply put, a bridal set is an engagement ring and wedding band that create a matching set. Most commonly, you'll see a band that matches the color and style of the engagement ring, with either a thin row of diamonds or just plain metal. However, there are also bridal sets where the two rings are flush against each other. This often happens when the design of the engagement ring would hinder a normal wedding band from being anywhere close to it. By creating a band that conforms to the shape of the curves of the engagement ring, the two can sit perfectly together and create a stacked look.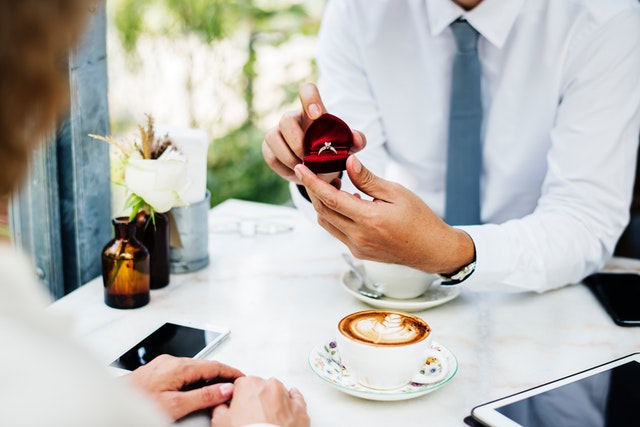 How to mix and match
If you're not into the traditional, matching bridal set look, there are tons of ways to mix and match your two rings to create a unique and fun look. The easiest way to do this is to have two different metal colors. If your engagement ring is white gold, get a rose gold wedding band to create a bit of contrast. You can also mix up the styles of the two rings. A solitaire or classic engagement ring brings a more timeless style to your ring finger. By adding a wedding band with a more modern design, you're blending the two styles into one. It's actually quite common to mix and match rings, and even to go as far as adding one or two other rings to your stack — all different, yet containing one or two elements that unite them all, such as diamonds.
Bridal set styles for every bride
If you enjoy the simplicity of a solitaire or pave engagement ring, going with a classic bridal set will not only hold style for years to come, but is an easy foundation to build on if you ever want to add a third or fourth ring.
For more of a modern style, go with a 6 prong setting and a more geometric band. Rose gold is definitely a new and trendy way to have your ring stand out. Or, you could personalize your ring even further and mix and match your metals.
Add some filigree and adornments to your bridal set with a vintage ring. With an engagement ring that has lots of detail, a simpler wedding ring is a great way to complete the look.
Bridal sets save you time and ensure that your rings will not only look great together, but fit next to one another nicely. If you're looking to mix things up, combine multiple metal colors or styles. And remember, sets are easy to add on to, so if you want a different band down the road, it can always be added!