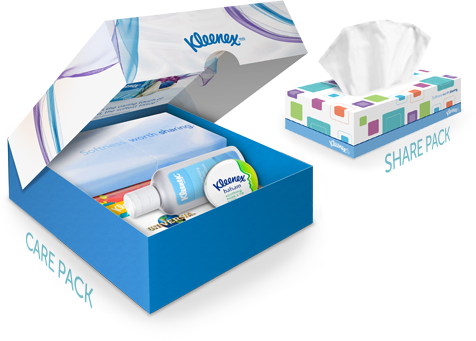 It's Halloween at the mansion and along with the trick or treaters comes cooler weather and COLDS. Whether young or OLD (like me) it can hit. It's funny how certain times of the year bring out the germs. When Ben was in school we used to arm him with plenty of Kleenex to put in his desk, another for his locker and a third for the teacher. With everyone in school sniffling, you just can't have enough Kleenex around.
Now, I keep extras in my car.
Be it the dog park, or just in the parking lot at the beach (in Florida it's the PERFECT time of year for sitting and reading on the beach), I've been keeping an extra Kleenex brand care pack to give. Just last week, when my friend Ron was at the park with his little pup Sophie I heard an a-choo creep out. Like a girl scout I was PREPARED. I walked back to the car (a couple of feet away) and grabbed the care pack and presented Ron with a box of Kleenex brand share pack!
I'm guessing (knowing Ron) that this beat the heck out of that harsh napkin from the fast food place across the street that he was about to use (OUCH).
Knowing that there will be LOTS of sniffling ghouls and goblins as October 31st rolls around, we're keeping plenty of Kleenex by the door to offer along with the TREATS (no tricks at the mansion) that we'll be giving out.
Want to teach your child to share?
When you purchase specially marked Kleenex products, you can use the CODE to send a Kleenex brand care pack or share pack to a friend. Simply go to the Kleenex website for details.
Learn more at
I wrote this review while participating in an ambassador program by Mom Central Consulting on behalf of the Kleenexbrand and received product samples and a promotional item to thank me for taking the time to participate.