This season's chapeau of choice is the iconic beret.
The French look seems to be VERY much in fashion this Fall (see my Alice + Olivia post). It's one of my FAVORITE looks, since it's classic, casual, and always looks on trend. Since I'm heading north to co-host an event in Albany, NY next month I wanted to be both fashionable and WARM.
I've got plenty of long sleeved boatneck shirts in various striped combinations (black with white, white with black, white with red, etc.), and they go perfectly with simple black slacks or a pencil skirt. The topper for both outdoors and in….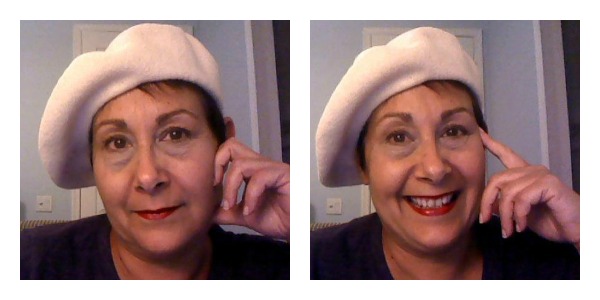 This classic wool beret from Dorfman Pacific.
Wool berets are back – and beckoning! Change your mood at the toss of a hat. great colors to choose from. Every color of this 10 1/2″ 100% wool unlined beret is brimming with attitude. Pick a color and run with it!.
Love it?
You can pick one of these authentic DPC (Dorfman Pacific) wool beret's up at Hartford York. I know it will look C'est Magnifique!
I received product to facilitate this post.