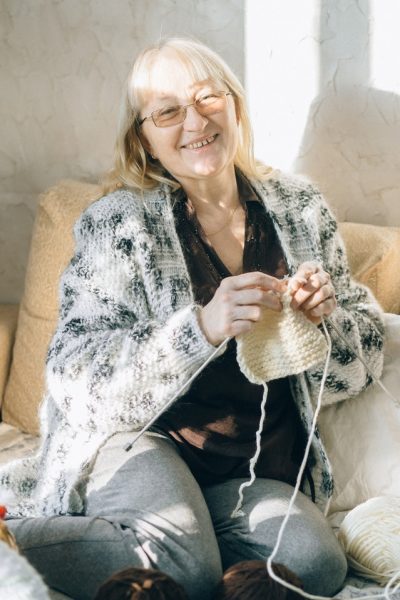 Mothers hold a special place in our hearts. As a daughter, a mother is not just the person who brings you into the world, she is someone who becomes a friend and confidante as you get older. Telling your mother that you love them often is important. Still, it is helpful if you can do something tangible every so often that shows your mother just how much they mean to you.
There are countless types of gifts that a daughter could get for their mother. The following is a look at some of the best gifts daughters can get their moms that are bound to create a lasting impression.
A simple gift that never goes out of fashion – it is hard to go wrong with flowers. But why are flowers such a great gift for moms? Well, for centuries, motherhood has been held as synonymous with plants and springtime which, in turn, translates to fertility and life. Flowers themselves originate from a place of fertility, purity and beauty, all of which are attributes that many people will associate with their moms. 
A bouquet of flowers for mom does not have to wait until Mother's Day. Surprise your mother with flowers at random or at other important times of the year, such as her birthday. If you decide to go this route, choose a beautiful bouquet of flowers for birthday celebrations, or consider picking flowers that are associated with her birth month.
Moms have a legendary reputation for multi-tasking. They have a lot on their hands each day, especially in the mornings as they grapple with preparing the kids for school, making sure everyone has their breakfast, and planning their own commute to work. Even in an empty nest, moms still run a lot of the tasks in the home. So it is understandable that if they pour themselves a cup of morning coffee, hot chocolate, or tea, it may be lukewarm by the time they actually get to drink it. 
Enter the self-heating mug. It maintains the temperature for much longer than a regular mug. The capabilities of a self-heating mug can vary, depending on the brand and model you choose. Some of the best ones allow you to configure the desired temperature using an app. You can even get notifications when the mug has attained the required temperature or if it requires recharging.
Gym Membership and Fitness Programs
Fitness is important at all ages but it is perhaps even more crucial for parents with adult kids. Now in the latter part of their careers, they are less likely to be as physically active as they once were. A gym membership could therefore come in handy for your mom. Better yet, you could enroll her in a specific fitness program you know she has always wanted to try. 
A fitness program would give her access to hundreds of classes that help work on cardiovascular and strength training. Fitness programs and gym memberships are gifts that keep on giving. From physical fitness and mental wellness to a longer lifespan, your mom will be better for it in more ways than one.
As the COVID-19 pandemic spread across the world, retail stores were struck by a shortage of toilet paper as panicked buyers stocked up on supplies. The resulting scarcity only exacerbated public anxiety and, unexpectedly, bidets gained prominence all over the world. A bidet is more sustainable and a healthy alternative to toilet paper.
But COVID-19 only added to the already rising popularity of bidet installations, especially among senior citizens. A bidet makes self-care toileting more feasible for the elderly, thus affording them greater independence. 
If you do not have the budget to splurge on a top-of-the-range bidet, there are a lot of mid-range ones that will do the job just as well. There are even bidet attachments that can be added to her current toilet, for a fraction of the cost and space of installing a new bowl. 
Many standard mattresses expose you to toxic foams, flame retardants, and nasty chemicals. As people grow older, our body's natural immunity experiences a slow, but steady decline. With that comes the need to minimize the risk of exposure to substances that could trigger or exacerbate health conditions.
So one thing you could do for your mom is to get her an organic mattress. According to the Environmental Working Group, these would be mattresses that have a minimum of 95% wool, cotton, natural latex, or other certified organic content. This is a practical, comfortable and durable gift that will contribute to her having a good quality sleep, and improve her life overall. After all, to live well, you must sleep well. 
Take note though that not every mattress that claims to be organic is actually organic. Confirm that the mattress has received credible independent certification such as the Global Organic Latex Standard or the Global Organic Textile Standard.
Feeling beautiful about oneself is important for confidence and self-esteem. Yet, many people assume that their moms do not care as much about makeup as they did when they were younger. The reality is, your mum would feel great if she was happy about how she looked. 
There are many things that could contribute to boosting your mom's makeup routine, but few are as simple and effective as lipstick. Lipstick can transform a look quickly with minimal effort. Whether it's a subtle nude tone or a bold and bright color, pick a lipstick that will make her look and feel her best.
No two moms have the exact same fashion tastes, but it is difficult to ignore just how many moms are drawn to all things vintage. Fortunately, there is a large market nowadays, for selling vintage dresses, hats and bags. 
But how about choosing a vintage silk scarf? It is a simple, unique accessory that your mom can wear around her neck or even tie around her handbag. Major fashion names such as Louis Vuitton and Gucci do some excellent vintage silk scarves, but there is no harm in exploring lesser-known brands as well.
You Know Her
You know what your mom likes and needs. Look for a thoughtful, practical gift that will align with her fashion sense, preferences, and lifestyle. Just taking the time to look for something special is something any mom appreciates.