After working from home for so long, many people now have to say goodbye to the old way and make a return to the office. This is unfortunate for some people who have gotten used to working from home and will have to make some adjustments to be able to work in an office setting again. After two years some people will actually struggle with the transition.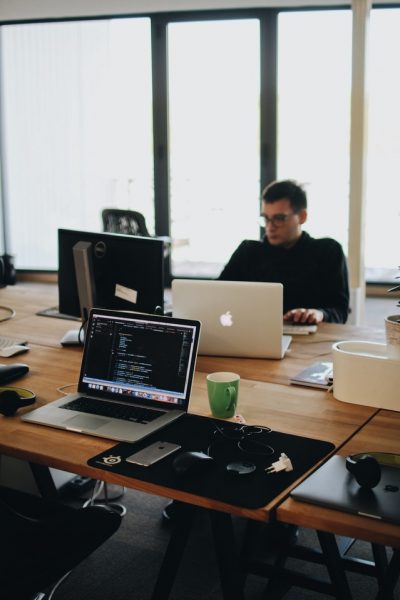 Employers are eager to get people back into the office because they feel that things will be more productive and the company can grow better. Whether this is right or wrong is irrelevant since it still means people will need to change their lifestyles and work habits. In this article, we will go over some tips that will make it easier to transition to office life again.
1 – Ask for accommodations
Your employer will hopefully be open to making some adjustments in the office for the employees to be able to work comfortably in that setting again. You should ask your manager for some accommodations and concessions in order to make the transition better. If you have some furniture that you have been using at home then you may be able to get the same type in the office if it will help your productivity.
You just need to know how to ask your boss for a standing desk, for example. Frame it in the best positive light by explaining how much it allows you to be productive since you are not sitting and blocking your circulation.
There are other types of accommodations that you could ask for to make it less of a burden to work in the office. Your manager may be open to the idea of allowing you to have a different schedule in which you come in later and leave later or come in early and leave early. Since a long commute is one of the worst things that people put up with to be able to work in an office then a different schedule that helps you avoid rush hour would be great.
Asking for a hybrid approach to work is another concession that your employer may be willing to do. This means that you will work remotely for certain days of the week and only come into the office a couple of days. If there are things that can be done from home then it makes little sense to ask people to be there in person every day.
2 – Do a test run
In the time that you have been working from home, the commute situation has surely changed. When you are heading back into the office, you will probably be thinking of the timing of the last time you were regularly commuting. That timing may be off now and much different than you expect.
Make sure to do a test run to see what the timing is like. If you used to take the train or a bus then check the schedule to make sure they are still running at the same time. Then take the one that you expect to get you to work on time to see how long it actually takes.
You should also drive in at your usual time if you used to commute by car. Do this a couple of times to make sure that the time that it takes is accurate. Then you can set out the day of your first day back in the office at the right time to be able to not be late.
3 – Have a mental health plan
Many people loved doing remote work since it improved their mental health tremendously. Not dealing with office politics and long commutes helped them stay stress and anxiety free.
A return to the office could also mean a return to mental health problems. It is a good idea to try to head them off before they become worse problems and require professional help.
Make sure to have a plan to keep your sanity when you have to return to the office. Have some hobbies set up to make sure that you don't fall into a routine in which you are only working and never playing.
Take frequent vacations and days off with your vacation time and don't get guilted into taking less time. This time off will help you recharge your batteries and not lose your mental well-being.
Lastly, know when you need to talk to a professional about any issues creeping up. This will help you maintain a good outlook and avoid more serious problems later on.