Be jealous…Be very jealous of what you are about to read.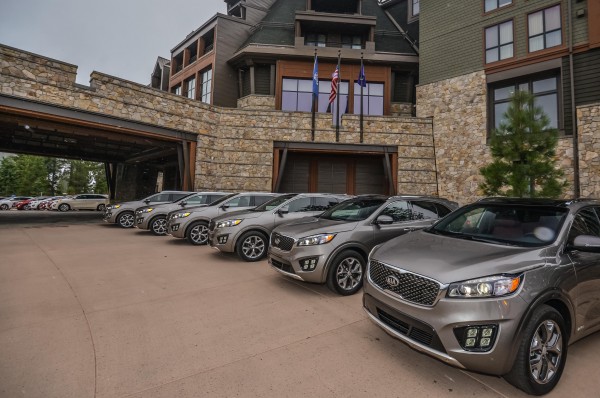 I would like to first thank Kia for making this happen.  I would also like to acknowledge that this is my life, and I would like to thank The Gin Joint for allowing me to travel, drive, and learn about the newest and best on the market today.
So here is what happened…
I got to go to Lake Tahoe with Kia to drive their third generation Sorento ~ all new for 2016.  I hadn't driven the Sorento since the 2014 model (which we had at the mansion to cruise around South Florida in). I wasn't a giant fan then…but now?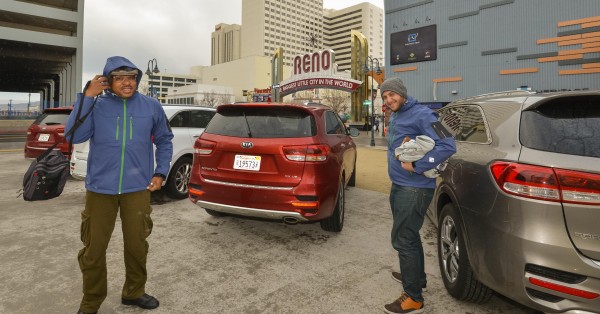 What is a guy to think when there is such a big difference between the two?
The new Sorento is longer, wider and lower, while the body lines have been softened for a more modern look. What a good looking vehicle!  It seems to look a little more like its competitors such as the Jeep Grand Cherokee.
Step inside because…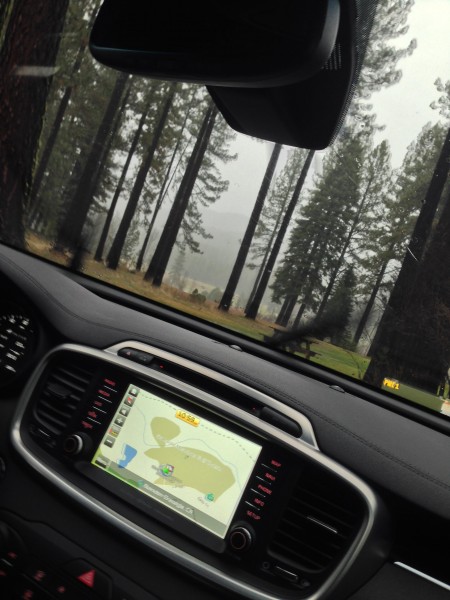 What really sets this ride apart is the interior. This is where you can really get a sense of the redesign.  Incredibly more sophisticated than the previous models and most other cars in the class, the Sorento feels like a class act and I love it! Luxuriously soft to the touch (I drove the highest end model), all of the leather and interior work are of the highest end materials.  The center console is neatly put together with nicely designed pods for the screen, climate and etc.  The dash is wicked cool and very advanced as well. Not being used to it, I did have some trouble learning the menus and how to use them from the wheel.  It took me about an hour of trying before I had them under control.  While annoying at first I found them to be cool once I got the hang of them. It's got all of the bells and whistles on the in-dash UVO system including bluetooth integration, a backup camera and Sirius XM, PLUS you can download apps from the Kia iTunes app store.
Did I mention that the seats were so comfortable I think I could drive all day? I did? Well, it bares repeating.
Oh, and the back seat…it freaking reclines (I know, the coolest ever)!!!
SAFETY FIRST
That should be Kia's motto! Equipped with seatbelt anchor pretensioners and six airbags, to help give drivers the confidence and peace-of-mind, all of the Sorento models come standard with active safety features such as Electronic Stability Control (ESC)14, Traction Control System (TCS)14, Brake Assist System (BAS)14, Hill-start Assist Control (HAC)14, Electronic Brake Force Distribution (EBD)14 and Antilock Braking System (ABS)14. Also added are Roll Over Mitigation (ROM)14 and Cornering Brake Control (CBC)14 on AWD models for safety in tougher driving conditions.
The Sorento will be available across five trim levels – L, LX, EX, SX and SXL depending upon what YOU need in a car.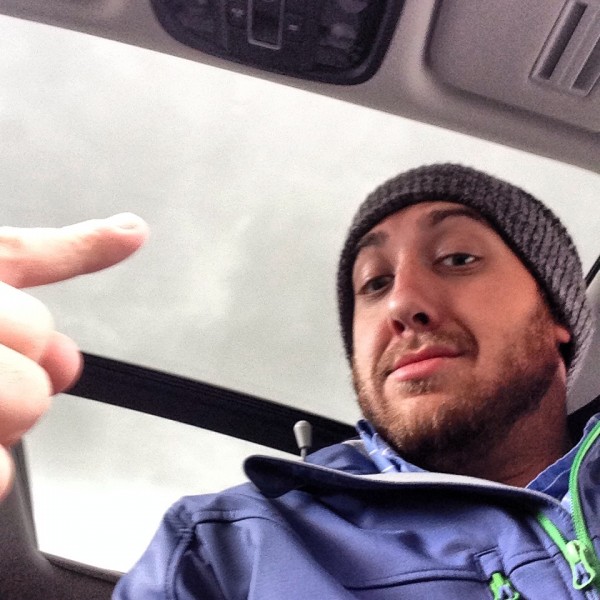 The whole interior is top notch and I loved every second sitting behind the wheel.
Performance. 

While the look is upper end, the performance is about what I expected. Base 2.4-liter four-cylinder models make 185 horsepower and 178 pound-feet of torque and they come with a six-speed automatic transmission and can be equipped with front-wheel drive or all-wheel drive. 2.0T models step up to 240 horsepower and 260 pound-feet, while with V-6 models you get ratings of 290 hp and 252 lb-ft.  If you have to choose… the turbo drives much better all around.  Unfortunately, I drove the 2016 Sorento in the rain and sleet of Tahoe so I had to stay in sport mode to keep the shifting and steering as tight as possible.  For all conditions, like deep snow, mud, or sand, there's a diff-lock mode that splits the power 50/50. All Sorento models have 7.3 inches of ground clearance, just like all other cars in this bracket.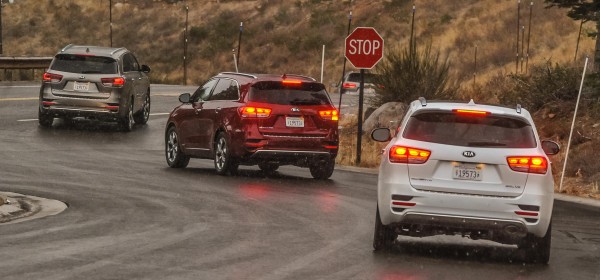 Overall, the car is an amazing ride inside and out.  I dig it.  However, BIGGEST THING THAT SETS IT APART is the interior. While keeping the price lower than the competition, the 2016 Kia Sorento is truly a special ride.
DETAILS
The 2016 Kia Sorento debuts at you local Kia dealer in January of 2015. Set up a test drive and tell me if you liked it as much as I did.
Find your Kia Dealer: LOCATIONS