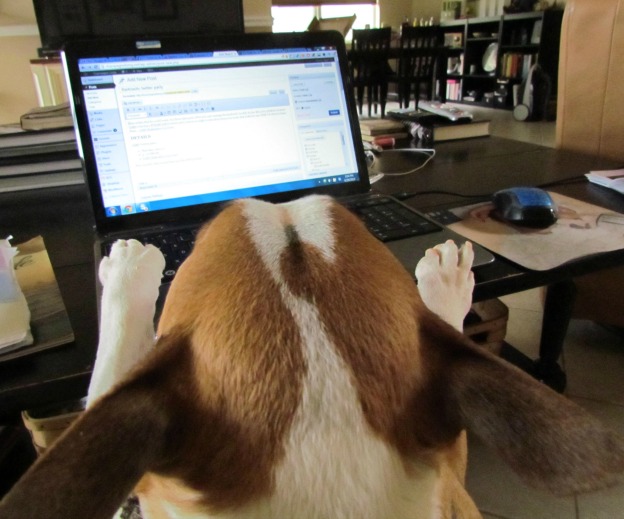 Clem wishes that he could tweet, but those darn paws of his just can't manage the keyboard. Luckily he has ME as his sidekick, because IAMS is having a FURABULOUS twitter party tomorrow night to introduce those new treats that make his ears PERK UP when he hears them… IAMS Shakeables dog treats.
DETAILS
IAMS Twitter party
Thursday, June 27
9 – 10 PM EST
Follow @IAMS for all of the fun
Now, exactly what would Clem say if he COULD tweet?