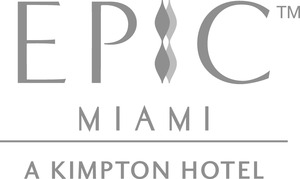 Kimpton's Epic Hotel is hosting it's annual Santa Paws Event tomorrow. The even will help to raise funds for the Humane Society of Greater Miami. If you're in the area and have a dog, cat, hamster, etc. stop in. It looks like a LOT of fun for YOU AND your pets.
What: As part of a Kimpton-wide initiative, EPIC Hotel in downtown Miami is holding its third annual Santa Paws event! Pets are invited to jump on Santa's lap for complimentary photos on Saturday, Dec. 8. Light refreshments and cookies will be served in EPIC's festively decorated lobby and homemade treats and water bowls will be available for all pets. Donations accepted will benefit the Humane Society of Greater Miami. Attendees will also have the opportunity to Adopt-A-Pet on-site.
Photo/Video Ops:
Pet and owners posing for photos with Santa
Sheltered pets' photo opportunity with potential families and Santa
EPIC Hotel representatives will be on-site and available for interviews
When: Saturday, Dec. 8 from 2 to 4 p.m.
Where: EPIC Hotel, Lobby
270 Biscayne Boulevard Way, Miami
305-424-5226
Valet parking is available
Admission: Santa Paws is free and open to the public
Humane Society of Greater Miami will be accepting donations