I'm thinking it was sometime in the early 1970's.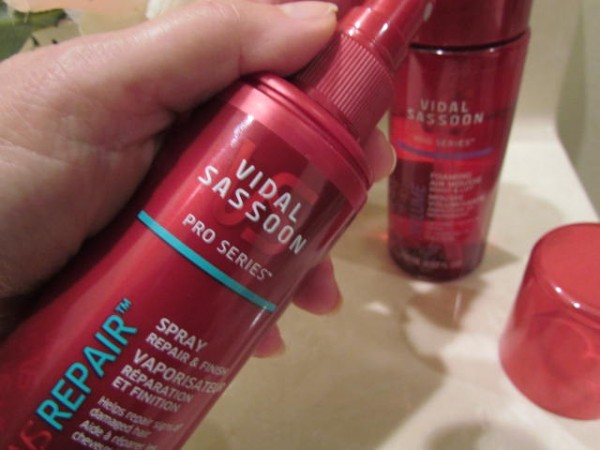 I had to have it…that iconic Vidal Sassoon bob that EVERYONE was wearing. I had the perfect hair for it, dark brown and straight….or so I thought. It turns out that I had this ONE wave in the front that had to be tamed, and while I too got the Sassoon bob, keeping it took time and LOTS of great Sassoon products.
It's been a LONG time since I first used them, and while the containers and products have changed over the years, they are still the quality hair essentials that I fell in love with when I was in my 20's. I recently went  back to my haircare "roots," using the newest products by Vidal Sassoon, which brought back a FLOOD of memories….and some GOOD looking hair.
Over the years my hairstyles have changed, from bob to ponytail, straight to permed, and of course to the short pixie look that I now wear. No matter what the style, one thing never changed – I've ALWAYS needed help keeping my tresses looking their best.
 I may have SHORT hair, but to get it to behave takes product. 

To get my fun look I simply
Spritz out some Vidal Sassoon's Pro Series Mousse into my palm and work it through my hair.
I use my fingers to twist some of the hairs in order to get a more chunky, textured look (otherwise it lays flat)
Using a hairdryer I blow dry the front so that my bangs stick up (and blow my sideburns down flat)
A little spray with Vidal Sassoon Pro Series Spray (it stays ALL day, but is so light feeling) to keep the front in place and I'm ready for anything – day OR night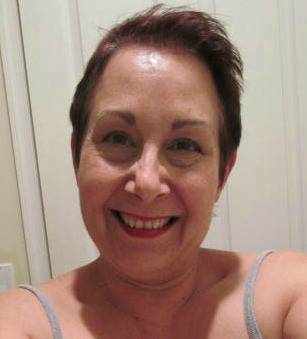 Getting it "right" was never so easy, even for someone like me who's all thumbs when it comes to hair. PLUS, I hate to have to search specialty stores for products that I use every day. Thankfully I saw these at Wal-Mart just YESTERDAY, so they're easy to find and affordable.
How to get the look with Vidal Sassoon Pro Series:
VS PrecisionMix™ Color Crème Formula (SRP $8.99) – Delivers long-lasting, affordable color in the convenience of your home
Color Protect Shampoo & Conditioner (SRP $2.49) – System with rich conditioning formula is designed to protect color-treated hair, leaving it with a glossy shine
Color Protect Spray (SRP $3.99) –evenly coats colored hair with a lightweight conditioning complex to help protect from styling damage which can cause dull color
Restoring Repair Shampoo & Conditioner (SRP $2.49)  – System with rich formulas helps repair damaged hair by restoring hair's smoothness and strengthening against further damage from combing and styling that leads to breakage and split ends
Repair and Finish Spray (SRP $3.99) –the formula creates a conditioning shield to help protect your hair, repair smoothness for silky hair, protect damaged hair from breakage, and give a flexible hold to seal in style and tame flyaways
Boost & Lift Shampoo & Conditioner (SRP $2.49)  – Lightweight formulas leave hair with the boost it needs for a weightless look
Boost & Lift Foaming Air Mousse (SRP $3.99) –the foam technology helps control unruly hair for a weightless, pumped-up feeling and provides up to 24 hours of strong, flexible hold and long-lasting volume that is easy to comb out
Have hair that's a bit more COMPLICATED than mine?
Check out the Vidal Sassoon website for great "how-to" videos and more.
This post is sponsored by P&G as part of the P&G Blogger Brigade. All opinions are strictly my own.