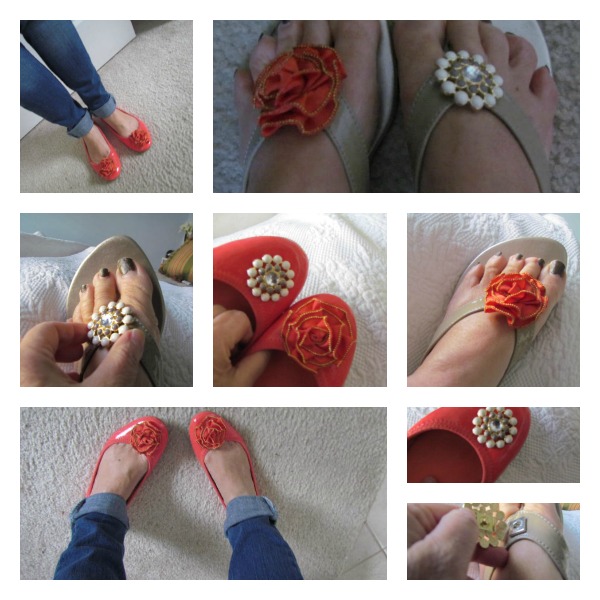 Snap On, Snap Off, Snap On Snap Off
Is this a fashionista's version of The Karate Kid? Well, sort of if you're "in training" to be a master of Lindsay-Phillips FUN to wear snap shoes.
Changing my shoes on a whim
One look in my closet and you'll see that I'm sort of a shoe & handbag collector (collector being a nice word for unable to control myself when it comes to shoe shopping).  I have the feeling that in addition, I'll now be buying lots and lots of snap-ons.
Snap on? It sounds like something you'd put an infant in
No, I'm not talking onesies here…I'm talking about changing the look of your shoes and sandals by simply snapping on a new design to the front of your shoe/sandal. In the photos above I took one pair of Lindsay-Phillips snap-on sandals and a pair of Lindsay-Phillips snap-on ballet flats and created a great mash-up. Now, rather than going out and buying yet ANOTHER pair of ballet flats (I have a don't ask/don't tell ballet flat policy – let's just say I have a LOT of them), I can add dress them up or down for between $6.99 – $15.99…a FRACTION of what I'd pay for a whole new pair.
My wish list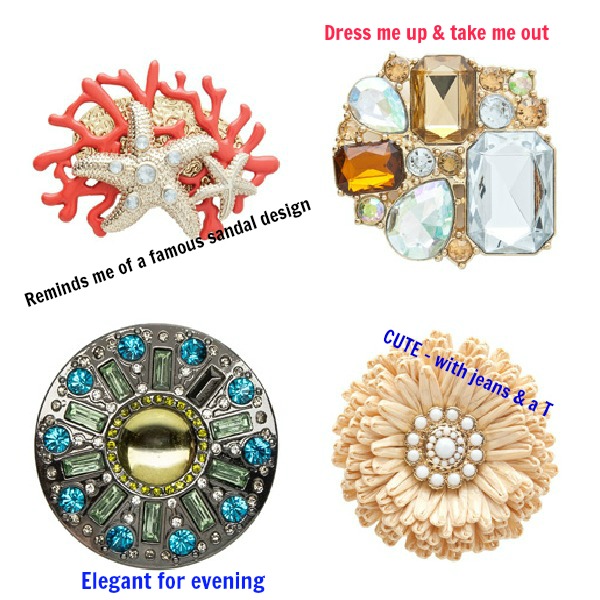 Did I mention?
These shoes are the most comfortable I've ever slipped on my feet. That's right Cinderella, no need to be uncomfortable just to LOOK great, because not only do they carry the cute Gwen Low Wedge Sandals and Liz Ballet Flats like I've been wearing, but yes they DO have Alex Heels and Sharyn Slides that look JUST as comfy, and are quite a bit dressier.
Where to find them.
The nice thing is that you can pick up Lindsay-Phillips snap shoes and their great switch-flops at stores around the country. Find a location near you > LOCATIONS  (they carry them at a cute boutique store less than 5 miles from the mansion).
You can always purchase them ONLINE at Lindsay-Phillips.com
I received product to facilitate this review. Opinions are my own and YES, I do wear these shoes.