This post was developed in partnership with Quest Diagnostics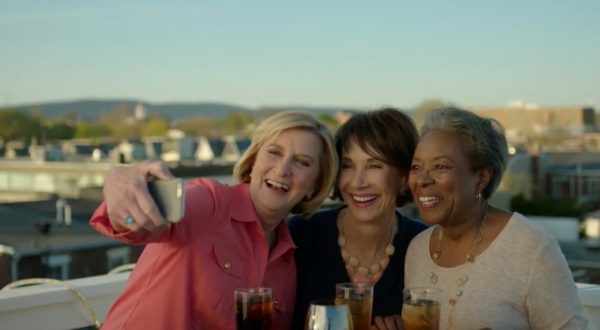 I was surprised
My best friend told me that her doctor said she needed to be tested for Hepatitis C. I asked her why, and she wasn't quite sure. Then when I went to my doctor for my yearly physical, she told me that I needed to be tested as well. Why, I asked? I don't feel sick. I came home and did a bit of research, and since May is hepatitis awareness month this became the BEST time to let you know why YOU NEED TO BE TESTED TOO.
Who me?
I know, that's what you're thinking. Yes YOU.
What I didn't know
Anyone can get Hepatitis C, but over 75% of adults who are infected are in our age group…BABY BOOMERS. I learned from the Hepatitis C fact sheet that most people who are infected, have absolutely no clue that anything is wrong with them. No one knows why, but they think that sometime between the 1970s and 1980s is when there were more people infected with Hepatitis C than ever before. Since the symptoms lay dormant, you may not even know that you have it.
What they THINK may have caused it
Since the disease is spread through contact with blood, it could have been from contaminated blood products. Remember that before 1992 they didn't screen blood like they do now. Frankly, no one knows for sure how or why our age group is at such a high risk, but the bottom line is…WE ARE.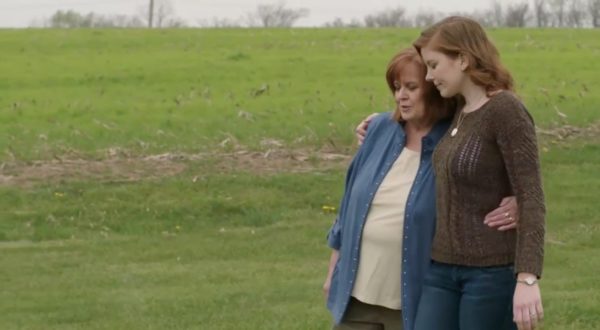 Ask Your Doctor to order your Hepatitis C test
One in 30 men and women in our age group have Hepatitis C, so it makes sense to find out. The earlier that the disease is detected, the better your chances are of curing it. Hepatitis C can be life threatening, but with early detection you stand a better chance of being cured.
The CDC urges ALL baby boomers to get tested
It's a simple one-time blood test (and your doctor can easily add it to your yearly thyroid, cholesterol, and other tests). You can check out the patient pamphlet to learn more about this test.
Call your doctor today
You know that you need your yearly physical soon anyway. Just remind her/him that you are in the risk group (baby boomers are 5X more likely to have Hepatitis C than other populations) and that you'd like her to add the test to the other tests she'll be ordering for you.

Want to know more? Visit KnowAboutHepC.com and take your Risk Quiz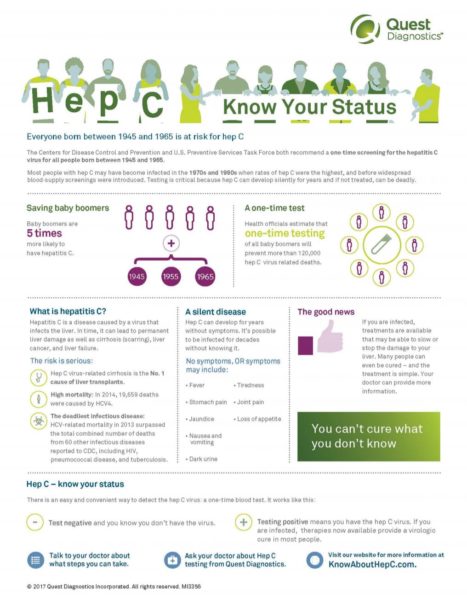 This is a sponsored conversation written by me on behalf of Vibrant Nation. The opinions and text are all mine.