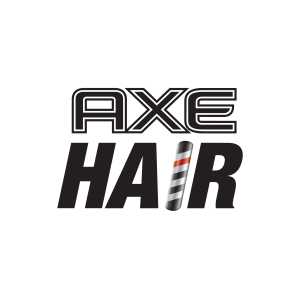 Valentines Day is coming up (and I'm without a Valentine this year ladies). I realize that (through past relationships) Valentines Day is about the gesture of caring. But really, it's about smelling great. I'm serious; no woman wants a stinky guy on Valentines Day. Before you waste an hour trying to wrap that pearl necklace (and ultimately giving up and hiding it in the box it came in) boys clean up.
I know that much of a hair styling type of guy (I usually go with the messy hair look, reminiscent of Bill Murry in Kingpin) but this is the time of the year to clean it up. The AXE Hair Styling Cravebox Kit should help me refine my insane hair. I know that sounds corny but I haven't put any type of product in my hair since a fateful Middle School dance and I'm kind of digging my look with AXE.
WHAT? You've never HEARD of Cravebox?
Cravebox is a fun product discovery service that brings you fabulous products in beautiful, themed boxes. Each Cravebox costs $12 to $18, is delightfully designed around a central theme, and includes 4 to 6 specially selected products. Every box is designed by expert Cravebox Curators, who scour the world to find the most interesting, delicious and wonderful products to bring to our members.
Craveboxes are themed around categories, including: 
COOKING, ENTERTAINING AND GRILLING
KIDS, BABY AND FAMILY
HOME PRODUCTS AND HOME SOLUTIONS
HEALTH, WELLNESS AND BEAUTY
HOBBIES, PETS, ARTS & CRAFTS
AND MANY, MANY MORE!
In honor of my new found love of the AXE Cravebox you can win one for yourself, your hubby, boyfriend, or….
JOIN Cravebox. It's absolutely FREE and you'll get the latest updates on upcoming boxes. You can also rate your products, and join the fun with Twitter, Facebookand Blog contests featuring cool prizes!
Registration Page:  http://bit.ly/ULAn71
Enter Promo Code:  AXEMen
****Don't miss the Promo Code field. It's right next to Zip Code!! If you submit without it, there's no going back.
Order your AXE Hair Styling Cravebox Kit
Be one of the first 50 people who order an AXE Hair Styling Cravebox Kit ($12 including shipping) and receive a Credit for a FREE FUTURE Cravebox.
If you think you might have missed being one of those special 50, don't fret because they're going to randomly choose 50 other people who purchase an AXE Hair Styling Cravebox Kit to WIN a credit for an UPCOMING CRAVEBOX. So, there are LOTS of opportunities for you (plus think about how HOT your hair will look – that's a prize in itself).
As Brad Pitt said: "What's in the box??" 
There are three different Axe Hair Styling Cravebox Kits to choose from depending upon YOUR style. Each Axe styling toolkit includes all of the products that you need to create YOUR look…
Spiked up look – more extreme, edgy spiked style
Messy look – texturized, disheveled, "just out of bed" look
Clean-cut look – refined and classical clean cut look
AXE® Hair gives guys the tools they need to make their hair look great. Spiked, messy, clean-cut — whatever the style, AXE® Hair has got the goods to make hair look its best at home, at school, at work… and at play. And the AXE® Hair Styling Kits Cravebox will bring them right to his door.
So ladies pick it up for your man. Guys do yourself a favor and get one for yourself.
Post by: Ben
I will be receiving an Axe Cravebox as a result of this post. I have used Axe products in the past and am very familiar with them. All opinions are my own.