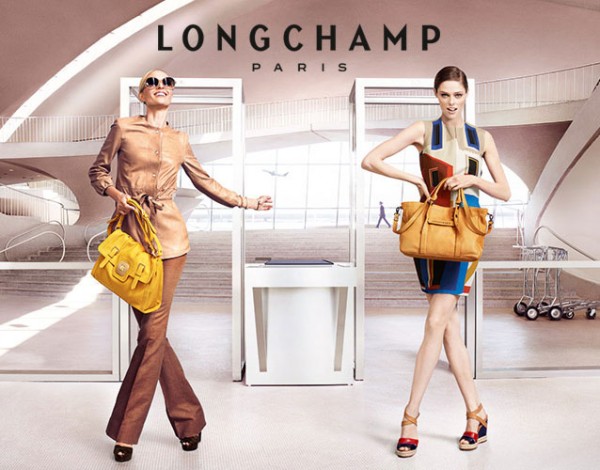 As the proud owner of two Longchamp bags – the first I picked up at Charles de Gaulle airport a few years ago in the duty free shop (much less expensive than in the Rue Saint-Honoré boutique), and another soon after.  I find myself HOOKED. While mine are the very functional for travel and shopping Le Pliage style, I have my site's set on great leather one as well. As a matter of fact I saw JUST the one I wanted in Printemps this year.
It's not just yours truly who loves these bags. Get a first look of Coca Rocha as she goes through security at JFK, before this video is publicly released.
Thank you to the Vogue Influencer Network for this fun Longchamp video.