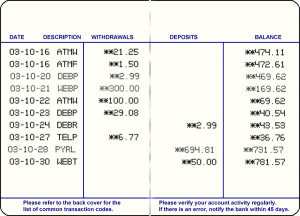 When I was fairly young, my grandmother, aunt and mother each took me aside (individually) to have "the talk" with me. You know, that talk that women give to women about "needs." I heard the same thing from each of them (only in a slightly different tone). I was to save money in a bank account in MY OWN NAME, because as  my grandmother said "honey, you never know when you'll need it."
They each had a different name for it…but it was basically the same information, sock away savings for a rainy day. My mother took me to the bank when I was VERY young and I saved a portion of my allowance each and every week. I put monetary gifts away.  I'd get excited as I looked at my funds growing and compounding over the months and years. I remember having my Savings Book and would study it to see just how much I had saved, as well as the interest that I had gained.
By the time I was 18, I had enough in my fund to leave for France and stay for a few months. Oh, I had a job teaching dance, but with what it paid I would have been sharing a room with a dozen others instead of just ONE roommate. It funded my dream, and when I finally returned back to the States, I once again began socking away money in my bank account.
In 1979, when Mr S and I got engaged, all three women sat me down (individually once again) and told me the same thing that they had when I was young. Save money in YOUR OWN NAME because as good as things are now, "you never know when you'll need it." Thankfully, it's 33 years later and I've never needed it the way that my grandmother had meant.
Because I've ALWAYS saved, I am now in a good position.  Was I an excessive saver?  Certainly not, I made certain that we always lived comfortably and never really notice the money that I'd sock away.  As a result Mr. S was able to retire by the age of 50 and I was in my mid-40's when I stopped working. Yes, I got bored and began blogging in 2008, and I STILL to this day put aside a portion of my money in my OWN account.
Yes, I still have TWO bank accounts. One is ours and the other is MINE, because as my grandmother, aunt and mother taught me….you never know when you'll need it.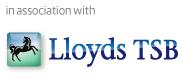 Photo credit: Sergio Ortega / Foter.com / CC BY-SA