Ava received a copy of this book to review. All opinions are those of Champagne Living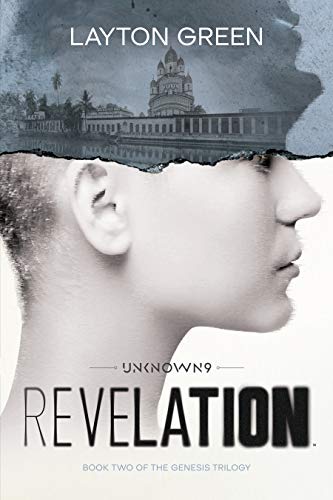 As a kid, I often stole into my father's library to read his vast collection of science fiction, historical, and fantasy fiction.  One of my favorite authors was Isaac Asimov, the inventor of robotics and Nightfall, his first fiction novel of scientists versus cultists in the fictional town of Lagash.  His Foundation series is iconic.  Until then, I have not enjoyed novels as intricate, complex, and informational as Asimov…until I discovered Layton Green.
In Unknown 9:  Genesis, Layton's first novel in the series, published March 2020 (see below for a link to our review of Genesis) we met the characters in the trilogy:  Ettore Majorana the brilliant Italian physicist and a member of the Ascendants who disappeared abruptly after finding the Theory of Everything; Dr. James Corwin, a physicist trying to find Ettore; his mentored Ph.D. student Andromeda (Andie) Robertson, and the Star Phone, which leads via symbology and myth to a world-changing device invented by Ettore before he disappeared called the Enneagon.
The Leap Year Society (the good guys) and The Ascendants (the bad guys) are also searching for the Enneagon.  Dr. Corwin, a member of the Leap Year Society, has disappeared, supposedly shot down in Bologna, Italy.
After escaping near death from the Ascendants in Venice, Andie and Cal Miller, an investigative reporter, find themselves in Bologna, lead by Corwin's strange guardian, a woman called Zawadi who is a member of neither cultish group.  Zawadi also seeks to find Corwin; she does not believe he is dead, but rather in the hands of the Ascendants who kill with no discretion to find the device.
As Andie and Cal flee the Ascendants with the aid of Zawadi they also seek to figure out the clues and symbolism on the Star Phone, triggered by ancient events in ancient places across the globe.  The Star Phone leads them to sites in Italy, India, New York City, and Buenos Aeries as they seek to find the Enneagon before the Ascendants…and save themselves, their loved ones, and the world.
Brilliantly rendered, tingling and sassy, full of historical symbolism and fact as well as myth, Layton Green lays a complex labyrinth of science, love, betrayal, and mathematical genius in the search for truth.  Plan on an all-nighter with this stunner, leaving you with a gaping mouth as you curse having to wait for the third and final novel.  Unbelievable…and unbelievably good.
You can pick up a copy of Unknown 9:  Revelation Book Two of the Genesis Trilogy in both Kindle and Paperback on Amazon.com