Ava received a copy of this book to review. All opinions are strictly our own.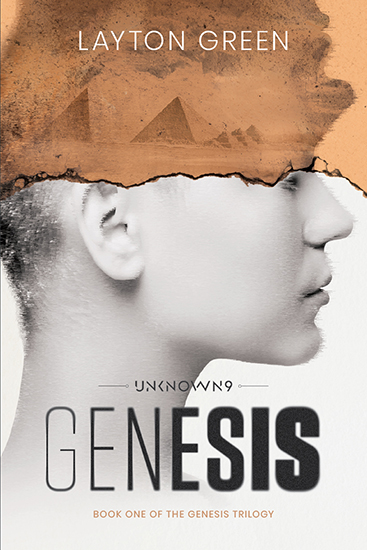 Author: Layton Green
At the beginning of this year, one of my fav authors, Layton Green, sent me his newest novel in a new trilogy, Genesis, to review. I caught COVID19 and ended up hospitalized with a lung embolism and lots of nasty side effects from which I am still recovering.
My sincerest apologies and regrets to Mr. Green and my readers, for the delay…Genesis creates its own nubile metamorphoses as it transfixes readers and pulls them into a criminal vortex and familial betrayal beyond belief. Another Layton Green masterpiece, Genesis whorls us into a labyrinth of corruption and scientific intelligence as we follow with trepid steps.
TRUTH:
From the TYRRENIAN SEA, Palermo, Naples Route (Italy) 1938 to present time. Genesis veils our reality. Ettore Majorna, an Italian physicist of the same caliber as Einstein and Newton, disappears at the age of 26. He boards a ship on route to Palermo which ports in Naples. He disappears. Majorna had been working on the Theory of Everything.
FICTION:
Present Day, Bologna, Italy
The University of Bologna. Dr. James Corwin, professor emeritus, Duke University Theoretical Physics and Astronomy. Dr. Corwin has made an historical revelation, not yet revealed. A man and a woman kidnap him as he leaves a lecture. Before he disappears, he sends a message via a taxi driver to his mentored and research assistant in the States, Andie Robertson.
Present Day, Durham, NC
Andie Robertson, a PhD student in astrophysics at Duke University is working on a textbook for Dr. Corwin, her old mentor. Suddenly she receives an email from a colleague at Duke University. Dr. Corwin is dead, mugged and shot in Italy.
And so, begins Andie's incredible search for truth.
As Green winds a trail of subterfuge and betrayal into a labyrinthine plot of secret societies and murderess mayhem, Andie realizes that her strange hallucinations and the loss of her mother ae not real, as everything skews within Dr. Corwin's secret. Dr. Corwin has discovered a device that changes the nature of reality. She pounds the secret clues that Corwin has left for her to find, and discovers powerful forces search her out to find The Device.
Utterly brilliant, this first novel in the Genesis trilogy demands the intelligent reader's full attention as Green, once again, thrusts us over the edge. Unbeatable Layton Green!