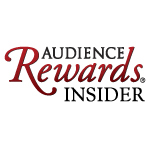 Heading out to the bright lights of Broadway is a reward in itself, so why is Audience Rewards giving us points for doing what we love anyway?  I have NO idea….but I LOVE IT. 
If you've never heard of Audience Rewards, it's a very simple program. The company was founded by a unique coalition of prominent theatre owners (Nederlander, Shubert, and Jujamcyn), major national presenters, and key performing arts centers from across the country. Each time you purchase your theater tickets through the Audience Rewards program you get points which can be used for FREE tickets to future shows. You get 2 points for each dollar you spend, and the points can be redeemed when you hit 500 points and higher. There are several ways to receive points, including FREE ones for trivia, surveys, etc.
You don't HAVE to be heading to a Broadway show to get points, as Audience Rewards are good on shows in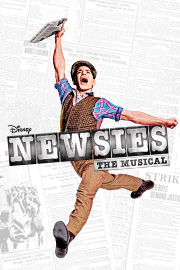 Charlotte, NC
Durham, NC
Los Angeles, CA
San Diego, CA
San Jose, CA
New York, NY
Tucson, AZ
Those who know my past know that my background is in dance and theater, including a VERY short stint on Broadway (one of these days I'll tell you some of my war stories), so live performance is a passion of mine. Because of this I've partnered with Audience Rewards in order to bring you regular updates and special points performances, to help you get to the theater more often.
Signing up is ABSOLUTELY FREE and because you're a Champagne Living reader when you sign up via any link on my site, you'll automatically get 500 bonus points.
Sign up today and get your free points, and keep watching here for special bonuses.
I wrote this as a result of my being an Audience Rewards Insider, all opinions are my own. I strongly feel that live theater and Broadway shows offer the finest in entertainment.