It doesn't get much better than this.
Food ~ This girl enjoys everything from simple to haute cuisine and Buick brought together some of the best chefs (and wine expert) for a day that combined, amazing food + cooking lessons from some of the chefs that you've seen on shows such as Iron Chef, and in the pages of Food and Wine Magazine.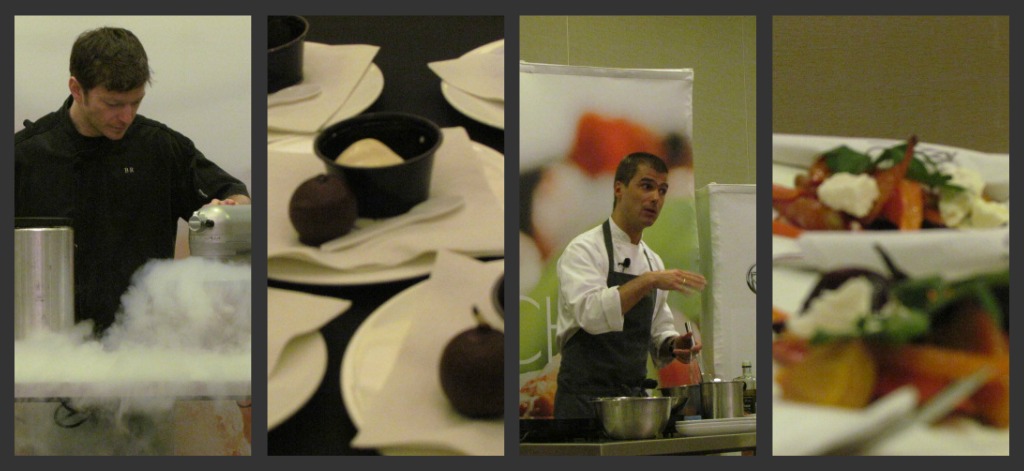 We started my favorite way, by enjoying dessert before dinner with the mad scientist of delights Ben Roche of Moto in Chicago. A fog of ice filled the room as Ben created his Coconut Habanero Ice Cream, instantly freezing it using liquid nitrogen (sure, I have some of that stocked in my pantry). Not at all what I expected, this blast of creamy coconut that left the feel of spice on your tongue after it melted down my throat was perfection….well, almost…it became perfect the moment I popped one of his chocolate S'mores bomb's in my mouth as a chaser.
On to the next session which brought us the makings of a winter salad of root vegetables with Athens, GA's 5&10 and one of Bravo's Top Chef Masters – Hugh Acheson. Making a cumin vinagrette that even a five year old could manage, we were guided gently through creations that are easily made with your entire family in the home kitchen.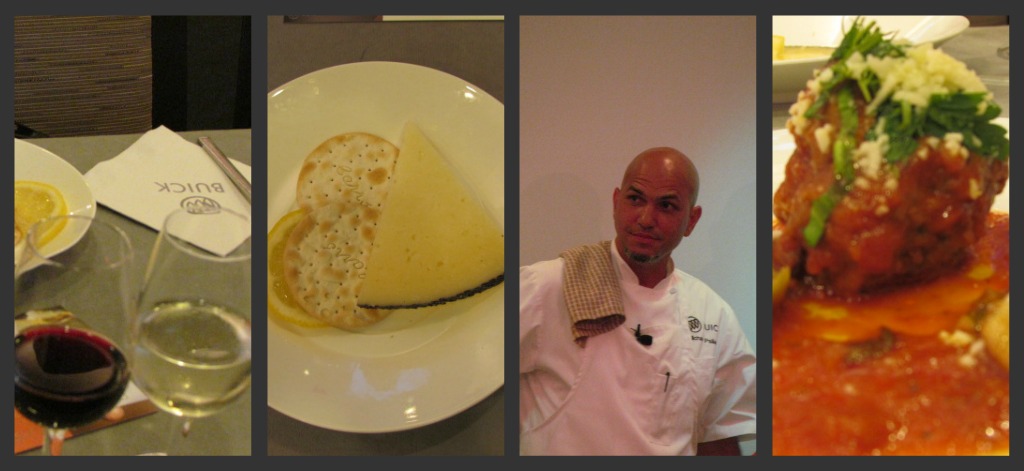 A quick stop to see, swirl, smell, sip, swish and spit  drink both a full bodied red and a light white wine Michael Green (who has the lucky job of tasting some 200 wines each week) took us through a full course in wine tasting in minutes. Of course, this diva passed on the spit and enjoyed the glass glasses of wine at my place setting.
Finally, Food & Wine magazine's Best New Chef – Michael Psilakis took the stage and we were treated to a true storyteller in the kitchen. The tales told through the food he cooks is nothing short of amazing and his fried pork and beef meatballs sublime.  This home trained chef recreates the recipes handed down by his Greek heritage and you can TASTE the history in each bite. I attempted to make them at home this week, and although I need to tweak the seasoning a bit, I was able to easily get the melt in your mouth texture.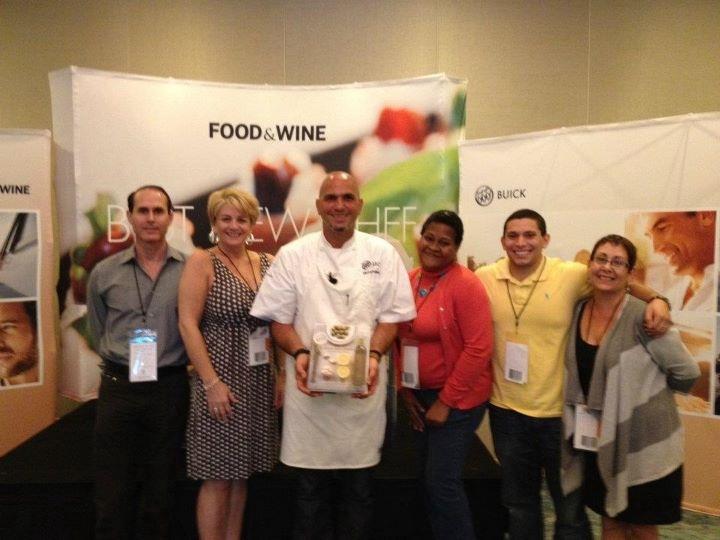 What made the day even more fun was being able to spend it with my dear friend Jewel, my brother, my new friend and guest of Jewel Jeff Zelaya and of course Angie of GM in the Southeast. Waiting outside the fabulous Westin Beach Resort which housed this event were a fleet of 2012 Buick's that were so elegant. From the newly styled Regal (which we test drove) to the roomy Enclave, the upscale Lacrosse and the newest car the Verano, Buick seems to have ditched their growing pains and emerged as a brand that's immersed in luxury.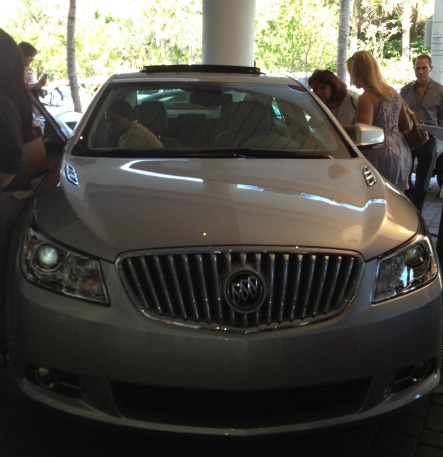 This was one of those events that you hate to see end.
Thank you to GM of the Southeast for the invitation to this event. All opinions are strictly my own.