It's no secret that I love Aruba. From the first time I stepped foot on this ONE HAPPY ISLAND until today, I consider it my favorite getaway when I need sun, nice people and great food. Because the islanders represent almost 100 different nationalities, there is a diversity that is reflected in the outstanding variety you'll find in Aruba restaurants, which offer everything from casual dockside brunches to world-class cuisine.
I've rounded up some Aruba restaurants you definitely want to hit if you're a foodie in need of a good meal.
Casual and Outdoor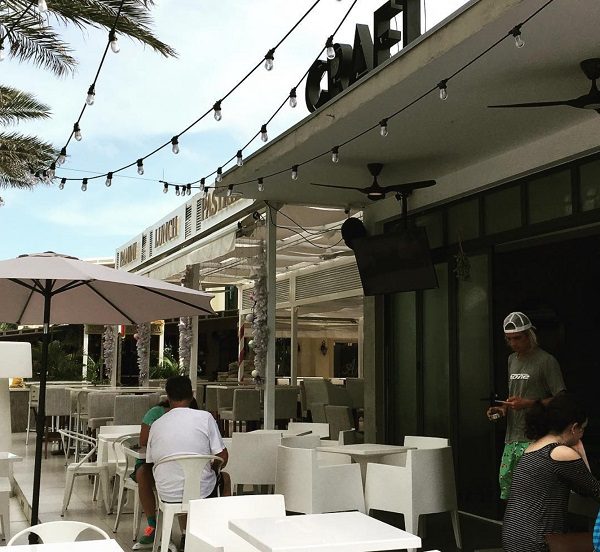 Craft. Stop by for a cup of delicious, fresh-brewed coffee and a breakfast menu with something for everyone. Whether you want waffles or vegan fare, Craft serves it up day and night. Craft is also open in the evenings and features a martini bar.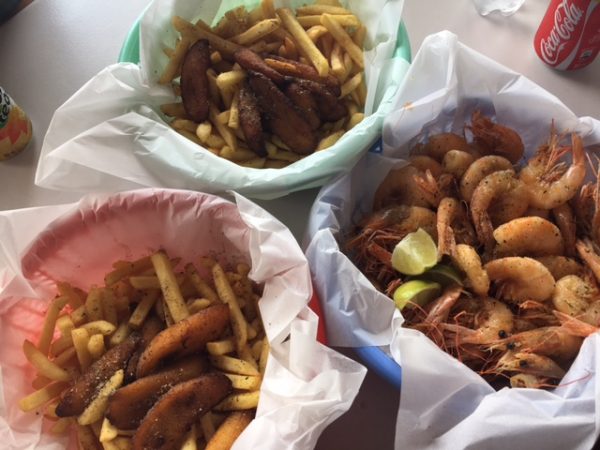 Zeerovers. Enjoy your seafood right when it's caught at this dockside restaurant. Enjoy shrimp, the catch of the day and delicious sides at your table on the pier. Zeerovers has a laid-back, family-friendly atmosphere that makes it the perfect stop after a day on the beach.
Romantic and Outdoor
Pinchos Bar and Grill. Eat dinner in a romantic, chic setting right on the water. Watch the Caribbean sunsets as you enjoy fresh seafood specialties, an outstanding wine list, and an eclectic international menu. Pinchos is by far one of the best date night restaurants on the island.
Casual Dining and Cocktails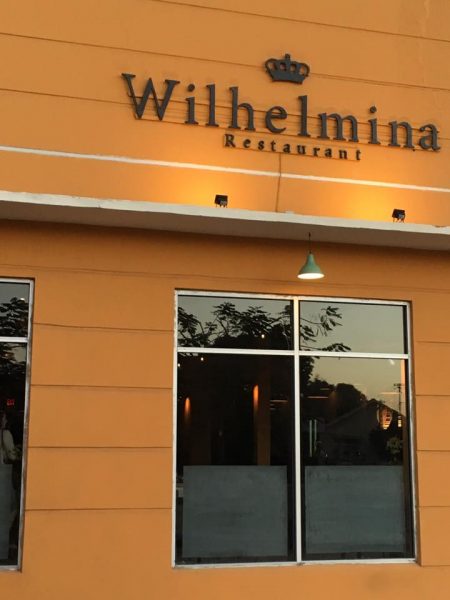 Wilhelmina. Named for the late queen of Denmark, this restaurant in downtown Oranjestad has a cool, urban feeling. Don't miss the backyard "speakeasy" where you can sit outside and enjoy dinner or cocktails. The Dutch-Caribbean menu at Wilhelmina features fresh seafood and homemade pasta dishes.
Sea Salt Grill. This friendly spot is favored by locals for its fresh seafood prepared with a Caribbean twist. Selections include ceviche, salads, and soups. It's family-friendly and vegetarian-friendly, with casual seating both indoors and outside.
Fine Dining
Papiamento. For a truly authentic dining experience, visit this upscale restaurant housed in a historical Aruban manor home. Enjoy a beautiful setting and an impressive wine cellar. Selections include oyster stew, lobster skewers and Eduardo's seafood pot, which is cooked in a handmade clay pot. For me a visit to Aruba isn't complete without a night out at Papiamento.
Screaming Eagle. This was voted the best restaurant in the Caribbean in 2015. Chef Erwin Huskin was named the Caribbean Chef of the Year in 2017. The Screaming Eagle still serves meat and seafood, but Chef Huskin has recently ventured into exciting vegetarian and vegan options.
Quinta del Carmen. Housed in a magnificent former private home, Quinta del Carmen features Dutch specialties, fresh seafood, and traditional desserts. It has an extensive wine and cocktail list. Quinta del Carmen is the winner of the 2018 TripAdvisor Certificate of Excellence.