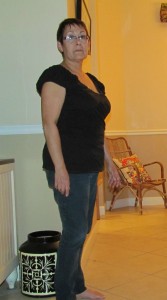 The holidays were killer. Ben coming home to live with us after being away for ten years were worse. From Paris to the Sundance Film Festival I've been on the go and either eating on the run, or sitting down in sumptuous restaurants. It was FUN, I'm not ashamed to say that…but I've put back about seven of the pounds that I took off last year (and I hadn't even finished losing all of the weight). So it's BACK  ON THE WAGON for me once again.
I loved the plan that I was using before and yes I did lose weight, but you know me…I'm always game to try something new.  Plus, not every plan is best for every person…so, I'm willing to be the guinea pig (that sounds so wrong) and dedicate my life to trying different methods, all for the sake of Champagne Living.
Amway asked me to try their Nutrilite Weight Management program. It all began with a "genetic test" to determine the best course of action for losing weight for MY needs.  When the results came back, my heart sank. I was to be put on the carb reducer plan.
REDUCE MY CARBS???  Are they kidding? I'll reduce fats, I'll reduce sugar, I'll reduce calories…but, if you're taking my carbs you're in for a fight. Thankfully, I looked over the actual diet and carbs weren't completely taken away, just reduced. Still, looking over the diet, I'm a bit concerned. While my last program was EASY, this one involves a lots of supplements, meal replacement bars, snack bars, etc. All I can say is that if I have to give up dining out and fill my handbag with carb blockers, fiber and supplements…it better work. Plus, I already take supplements (D3, Fish Oil, DHEA, etc. in fairly high dosages per my bioidentical hormone doctor).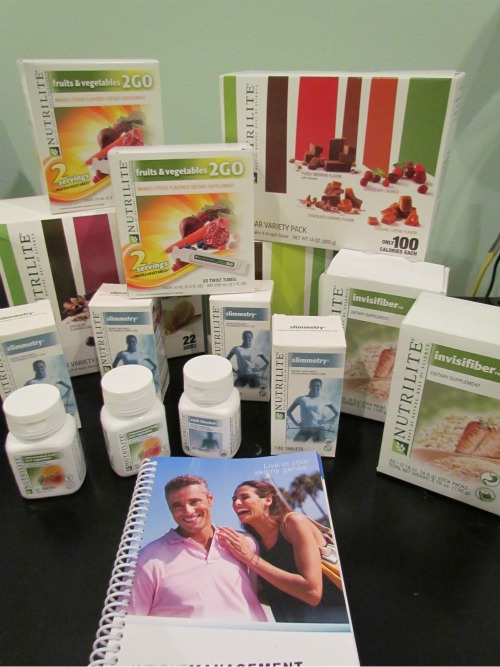 Still, the option of being energized, feeling full and blocking excess carbs is VERY appealing.  So, I'm taking a deep breath, heading to the grocery store to buy the food on my list for the week, hopping on the scale and starting yet AGAIN. Day 1 is coming up and my journal spells out what I should eat, along with what Amway Nutrilite supplements to use with each meal. Luckily the guide includes food exchange lists, so if I watch what I order, I should still be able to dine out fairly easily.
1-2-3-GO!
Health is the goal – losing weight is a benefit of striving for it.
Your best healthy self is just waiting to be discovered.
If you want to live with the confidence and security that you're doing
everything you can to ensure good health – now and in the future –
there's no time like today to start. Set small goals and build from there –
even losing 10% of your current weight helps to decrease health risk
factors and start you on the path to lasting weight loss.
Product was received to facilitate this review and continuing updates about this program. All opinions are my own.