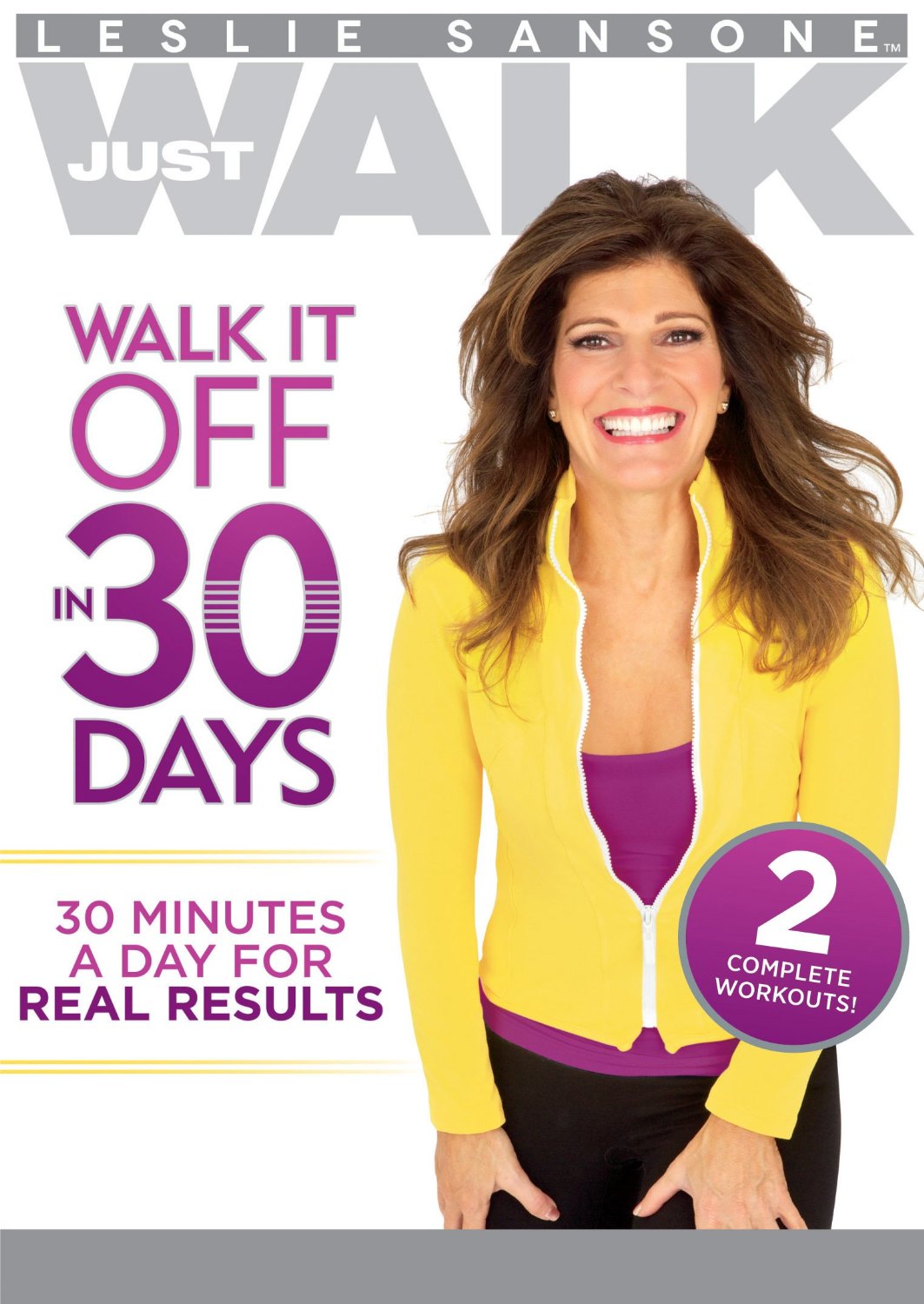 I'm going to try, because it seems that unless I'm FORCED to get out there and move, that my back end stays on the couch.
Since I've always been a huge Leslie Sansone fan, and I was recently sent her Walk It Off in 30 Days DVD. This time,  instead of just putting it on the DVD shelf – I'm going to put it in the DVD player. The program is a combination of two 30 minute workouts that you alternate. I'm quite sure that I'll be panting and complaining, but I've got to get my fat a$$ moving, because in just 6 months I'm turning 60 and I don't plan on looking like any granny.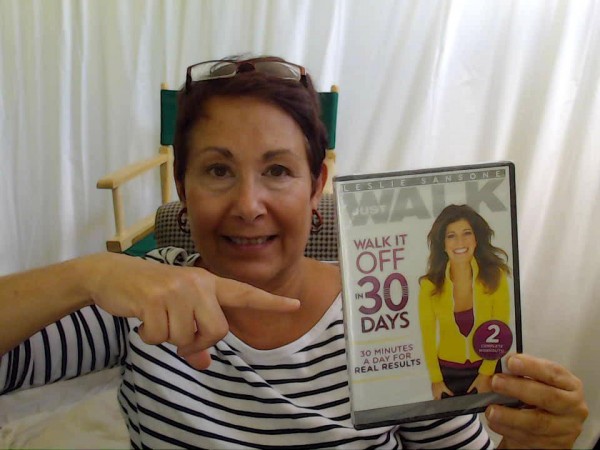 Burn 30 workout
Non-stop cardio that even I can do, since it's a fat burning WALKING program that can be done with light hand weights (I'll be doing it weightless until I get used to the program).
Firm 30 workout
On the alternating days I'll be grabbing those dumbbells and developing muscle on my arms, back, chest, abs and lower body. Hopefully those jiggling batwing arms will become a thing of the past.
Want to follow along with me?
You can pick it up on Amazon.com: Leslie Sansone: Walk It Off in 30 Days
or wherever you buy fitness DVDs.