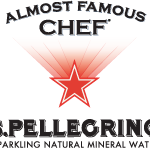 One of my FAVORITE events each year is the San Pellegrino Almost Famous Chef's Competition, and once again I had the honor of being one of the regional judges in this FABULOUS competition that highlights the BEST student chefs throughout the country. As I drove to Le Cordon Bleu College of Culinary Arts Miami I wondered…could THIS year's chefs top the amazing foods that I had the opportunity to taste LAST year.
ABSOLUTELY!
This year's competition was so close that it was difficult to figure out WHICH CHEF would take home the coveted AFCC Sauté pan. In a VERY tight race, Ryan Trinofsky's colorful plate of Indian food won the judges hearts (and palates). From his first career as a professional musician, Ryan came to the culinary world a bit later than some of the other competitors, but his creativity SHINED.
Once again I was surrounded on the judging panel by some of the finest chefs including
Chef Paula DaSilva of 1500°
Chef Ralph Pagano of Alba at Sole on the Ocean
Chef Dewey LoSasso of The Forge
Chef Peter Schintler of Marmalade (Old San Juan, PR)
*****Chef Tony Mantuano (from Bravo's Top Chef Masters season 2 and winner of the 2005 James Beard Award was also in-house and acts as this years spokesperson and mentor*****
Along with media judges (like myself) and:
Christine Najac of South Florida Food & Wine
Linda Gassenheimer of WLN NPR
Christiana Lilly of Where Miami
While the food we were served was nothing short of amazing, it is the culinary mentorship connecting the people who will soon become our favorite professionals with media influencers and the countries top chefs that is such an important part of their future careers.
The chefs worked furiously in the kitchen as they were TIMED in order to get the dinners out for the judges

The end result was a cornucopia of color and flavors that never disappointed.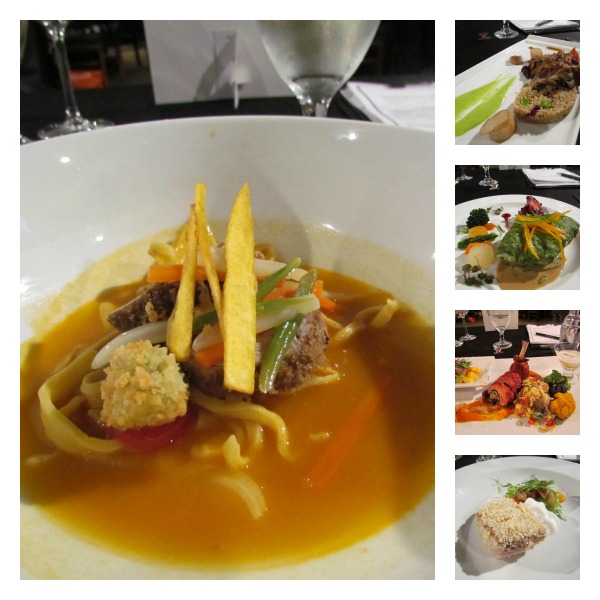 I'll be following Ryan and the rest of the regional winners as they take on the finals in Napa Valley. You can follow along as well by watching the competition on FACEBOOK.
Do you have a signature dish that you think might be a WINNER? You could be on the road to Napa yourself by entering San Pellegrino's  Claim to Almost Fame Sweepstakes.
Thank you to San Pellegrino and Aqua Panna for inviting me to be on the judging panel.