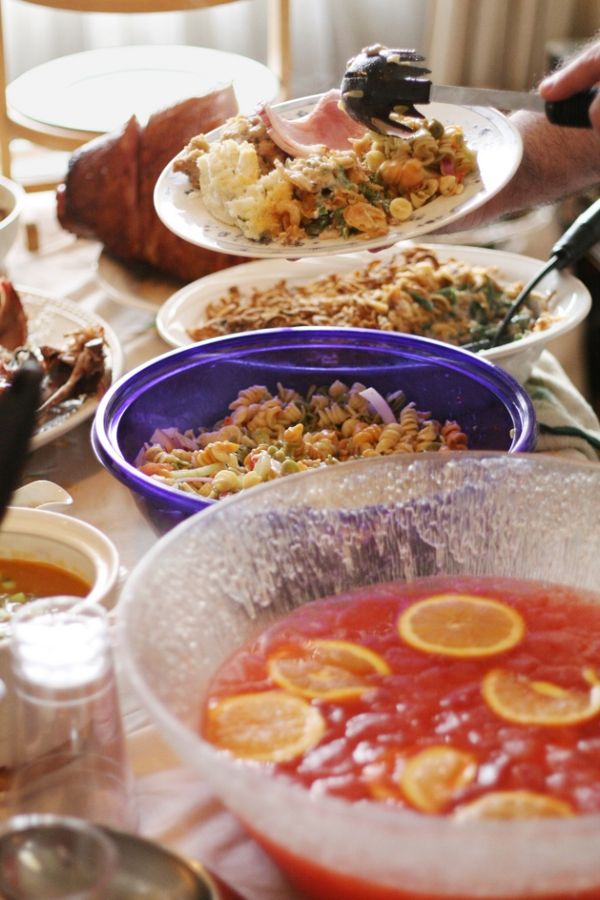 It's  no secret that I'm not a "NATURAL" cook. My creativity lies in the world of theater and art vs. the kitchen. I'm in awe of people like Mr. S who can open up the refrigerator and create a masterpiece, when all I see are leftovers and a ½ can of tomatoes. I suppose we all have our strengths, and I fully recognize that the culinary arts are not mine (I am a GREAT EATER THOUGH). My lack of finesse with pots & pans aside..
I STILL HAVE TO COOK if we're going to eat…
and that goes DOUBLE for the holidays, since there are always friends and family arriving in South Florida to escape the cold and celebrate with us.
LUCKILY I CAN FOLLOW DIRECTIONS
While I'm not creative, I am a MASTER at following directions to the "T" and am always on the lookout for fabulous step by step recipes to make me look like I know what I'm doing. Last year I found a great Windows 8 app that I use all the time (HP Recipe Box), but this year I will gain MORE confidence as I was named one of this year's Windows Champions, which means that I'll be getting some great Windows 8 based hardware, including a TABLET, so I can use it in the kitchen as I cook. In the meantime I downloaded the ALLrecipes Video Cookbook. For me it means NO MISTAKES, as I can watch each step of the way as I prepare this year's holiday feast (I'll give it a trial run or two just to be sure).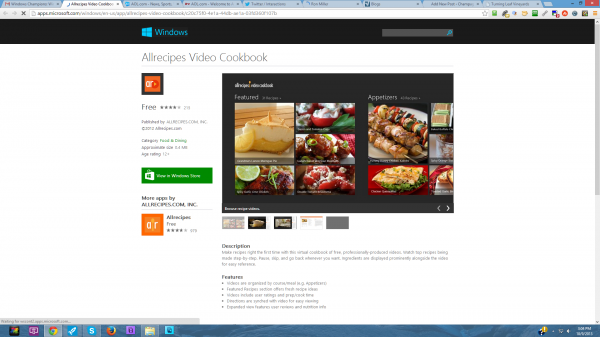 While cookbooks are great, there's nothing like watching a step-by-step professionally-produced video. I can pause it to actually add the ingredients, and hit PLAY when I'm ready for the next step.
Get fresh recipe ideas from the Allrecipes collection of tried and true recipes. Find favorites for ingredients you have on hand (chicken, broccoli, cheese, etc.), or browse by dish type (main dish, appetizers, dessert, etc.). or narrow it down by dietary preference (vegetarian, vegan, diabetic-friendly, etc.).
Just like Mr. S when he looks into the refrigerator, I can just browse by ingredients (or ideas if I'm heading out to the store first). Maybe I really WILL be a champion in the kitchen with Microsoft Windows.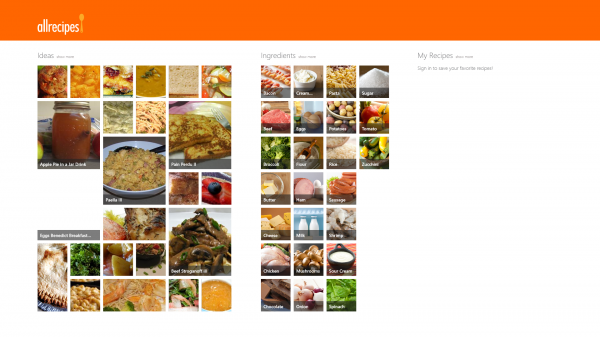 AllRecipes Video Cookbook Features
Fresh, top-rated recipes every day
Over 40,000 recipes
Recipe details including photos, nutrition information, rating and reviews
Find by ingredients, dish type, and dietary preference
Save and share recipes easily
Hmmmm….I wonder if I can be a food blogger?
Stop laughing!
For details on how Windows Apps can help YOU make life easier:
This is a sponsored post and part of Microsoft's Windows Champions Program. All opinions are strictly my own.
Photo credit: trazomfreak / Foter / CC BY