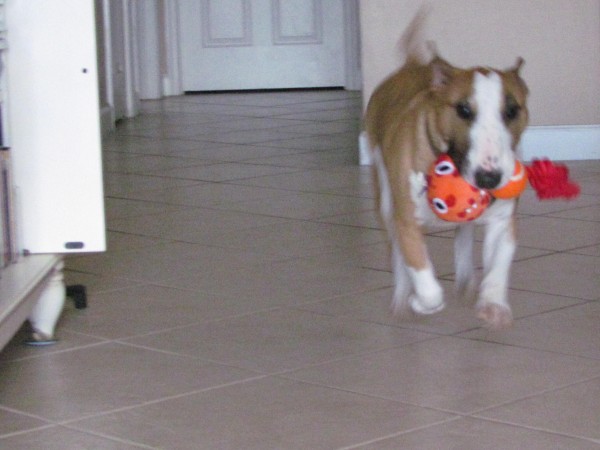 There's a good reason that you see bull-terriers on television and in movies.
1. They love being the center of attention
2. They SMILE on demand
3. They love wearing clothes
Which is why around the mansion, Halloween seems to go to the dogs. Even the trick or treaters who show up at our door on the last day of October tend to be furry friends along with their human kids. So, it's no surprise that Clem dresses up for the scariest of nights. Each year we head out to PetSmart and look through the costumes. I try to buy the most inappropriate one that I can find (last year he was a bumble bee).
Thankfully, Clem LOVES getting the treats that are given out on Halloween, so he happily dons his costume and we go out.  We have a yearly DOG walk around the neighborhood where dog treats are given out and bowls of water are left on front stoops for all of the area canines to enjoy. This year I've decided to humiliate him even more, because as I was searching through the PetSmart site, I saw a BIG BIRD costume. While I haven't gotten it YET, PetSmart DID sent Clem some goodies for his trick or treat bag.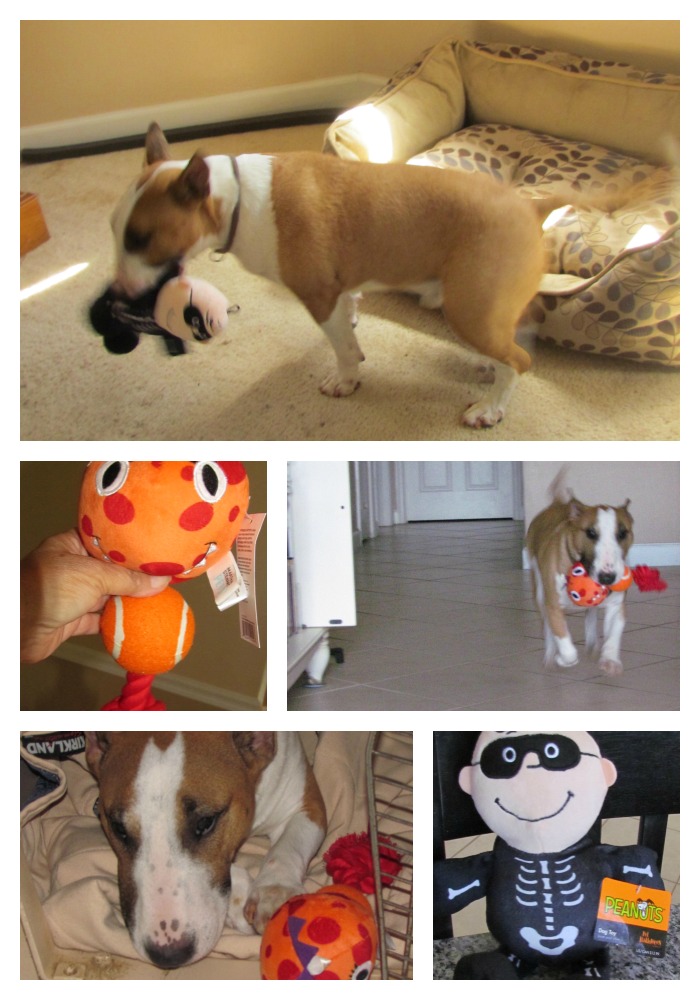 Whether you are a Nemo fan, an Elmo lover or up for a glowing good time, PetSmart is sure to have the costume that you and your pet love! Just take a look at their bewitching Halloween line for a night FULL of treats.

HEAD OVER TO YOUR LOCAL PETSMART 
When: October 19th
Why:  PetSmart is hosting in-store events where pet parents across the nation are invited to join in on some costume fun!
Clem would like to thank PetSmart for sending his new Halloween toys to facilitate this post. All opinions are his, I mean mine.