This post is sponsored by Alcon and SheKnows Media.
New dress – ✓
Heels on – ✓
Full Makeup – ✓
Dry Eye Relief – ✓
No matter how good I look, the ONE thing that can ruin a perfectly good night (or day) out is having bothersome dry eyes. It's the miserable feeling that I get from having dry eyes. I need a solution and I need it by Friday night!
What is dry eye?
According to the folks who make SYSTANE® Complete: Dry eye is a condition that occurs when your eyes can't lubricate themselves adequately. The condition affects over 30 million people living in the US, and can often get in the way of everyday life. SYSTANE® Complete is the newest product from the #1 doctor recommended brand of eye drops.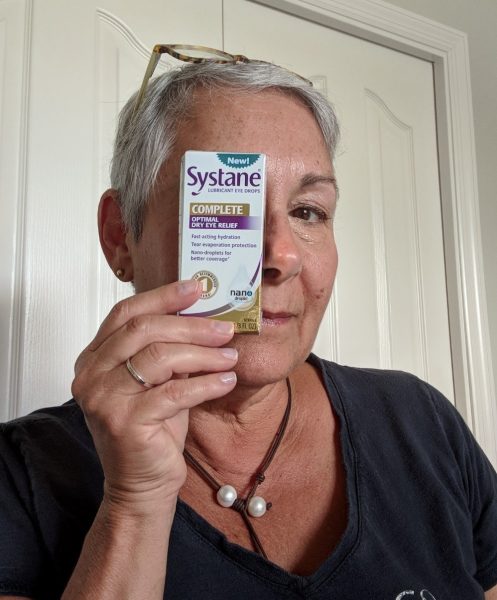 The solution
EXACTLY! I've tried plenty of eye drops. Some irritate me even more than doing nothing, others just didn't quite do the trick. I was at my wits' end when I gave SYSTANE® Complete a try. The new formula promises to provide relief for every major type of dry eye and is an ideal first-line treatment option. I needed to give it a real Champagne Living try. Mr. S already uses another product in the SYSTANE® family of eye drops, and I know that he likes it. Would this new formula be "the one for me?"
The research
Before I put ANYTHING in my eyes, I do the research. It turns out that SYSTANE® Complete is the most advanced solution in the SYSTANE® family of eye drops. Designed to help dry eye sufferers find real relief from every major type of dry eye, its advanced nano-droplet technology allows for fast-acting hydration, tear evaporation protection and long-lasting relief.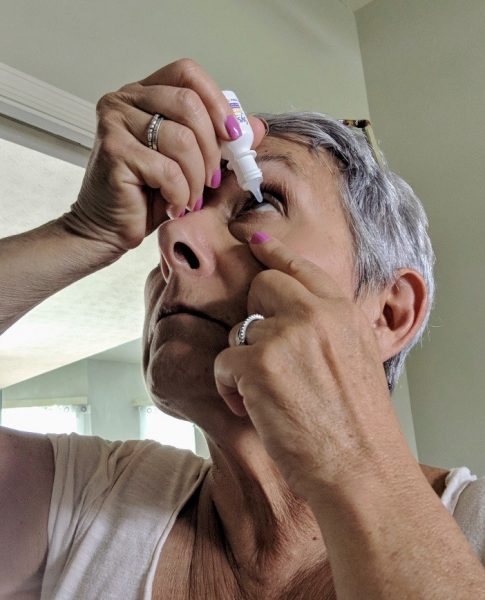 The test
One drop in each eye. My right eye was dry and itchy, my left one was just normal…but I needed a comparison. The first thing I notice is that the solution seems different than other drops I've used. It's denser, and less watery looking than my usual drops. After placing a drop in my eye it didn't run down my face (yeah, that usually happens). I felt the solution work easily across my eye (must be that nano-droplet technology they talk about).
The outcome
It took a minute for me to not feel like I had just put drops in, and I found that the itchy dry-eye feeling was gone. Best of all, I wasn't left with this feeling of looking through a glass of water…a real PLUS for me as I had makeup on and that watery feeling that I get after using other eye drops always affects my mascara.
Now I get why SYSTANE® Complete joins the #1 doctor recommended SYSTANE® family of eye drops as the brand's most advanced solution to date.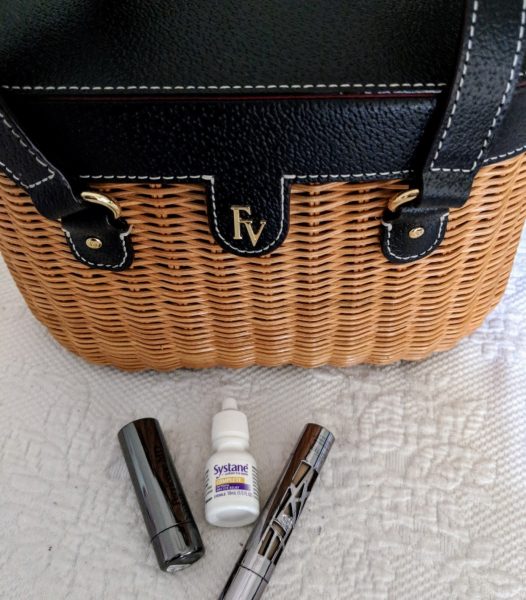 Where do you get it?
SYSTANE® Complete is available at major retailers, pharmacies, e-commerce sites and eye doctor's (optometrist and ophthalmologist) offices.
To learn more about SYSTANE® Complete and the full line of eye drops, visit www.systane.com or follow the brand on Facebook.
Get $3.00 off SYSTANE® Complete by clicking here!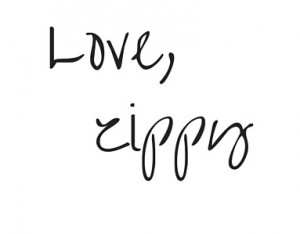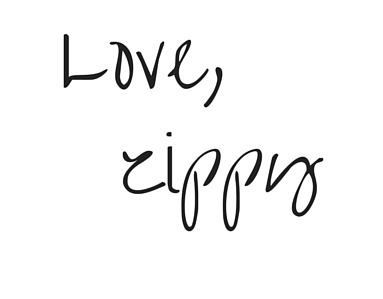 ***GIVEAWAY ALERT***
Want a chance to try out SYSTANE® Complete for yourself? I'll be giving 10 of my readers their own product to try. Tell me why you want to try it in the comments section.
[DRY EYE WORRY NO MORE! GIVEAWAY OFFICIAL RULES: http://bit.ly/2OkONfl]