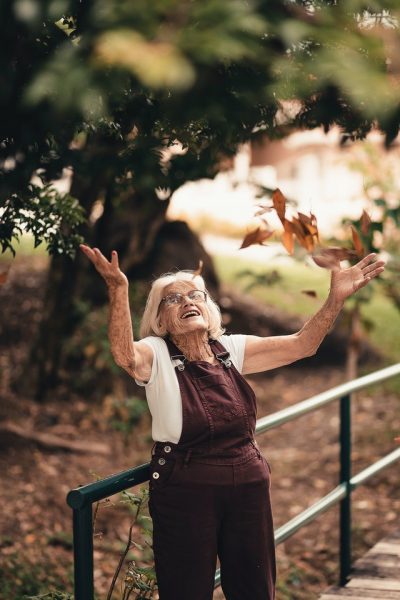 Aging is a simple fact of life. And though we may never even think about it (or admit it) when we're younger, there comes a time when life simply slows us down and we grow older.
The fact is, life happens pretty fast. And by the time you reach retirement age, you might sit and wonder where all the time went. But this is a natural part of life, and our perception of time changes drastically as we age.
When the time comes to consider long-term care for yourself, you might be surprised to learn that you have a few options to consider. And depending on your health and your age, these factors will often dictate the care that's best for you.
If you or a loved one are getting older and are thinking about long-term care, the following will detail a few options for you to consider.
Nursing Homes
Generally looked upon as a last resort, nursing homes offer the elderly a place to live where care is available all hours of the day in most cases.
But nursing homes vary across the country, and across the world. In fact, some of these facilities are top-notch and can cost you a pretty penny for a permanent stay. And there are others that aren't as lavish or luxurious. But you'll certainly notice the difference in the quality of care corresponding to the price you pay.
But nursing homes should also be carefully considered. And this is largely due to the many cases of abuse and neglect at nursing homes across the country.
Before you commit to becoming a resident of a nursing home, or before you choose this option for your loved one, ensure that you know the quality of care that the nursing home can provide before going forward.
Aging in Place
Aging in place is usually looked upon as the most preferred option for elderly citizens looking for long-term care options. And this is usually the best option for those who aren't suffering from debilitating health conditions.
Aging in place is fairly self-explanatory. And this is simply when an elderly citizen chooses to remain in his or her own home after retirement and up until death.
But aging in place should come with some precautions. Accommodations should be made so that you have adequate transportation and a means to get the care you need when the time arises. And it's also helpful if close family or friends live nearby to come over and visit from time to time.
Aging in place can be one of the best ways to spend your later years, provided that you have all your bases covered in the event of an emergency.
At-Home Healthcare
Sometimes referred to as assisted living, the at-home healthcare option is a lot like aging in place. But this type of long-term care option is usually meant for those who have certain health conditions or chronic illnesses that need regular treatment.
In the event that you'll need assistance when aging in place, you can hire hospice services to take care of your health needs in most cases.
Additionally, live-in nurses aren't uncommon when those with special healthcare needs choose to age in place at their homes. And this offers a convenience that's much greater than that of a nursing home.
At-home healthcare can be costly, but many health insurance policies do cover this type of care up to a certain dollar amount.
Basically, at-home healthcare is the best option for those who have significant difficulty getting around, or for those with a terminal illness.
No matter what option you choose, ensure that you're making the best decision for yourself or for your loved one and that all of your needs are being met. And though many would prefer to simply age in place and not have to worry about extra expenses or nursing home options, sometimes these are the best choices.