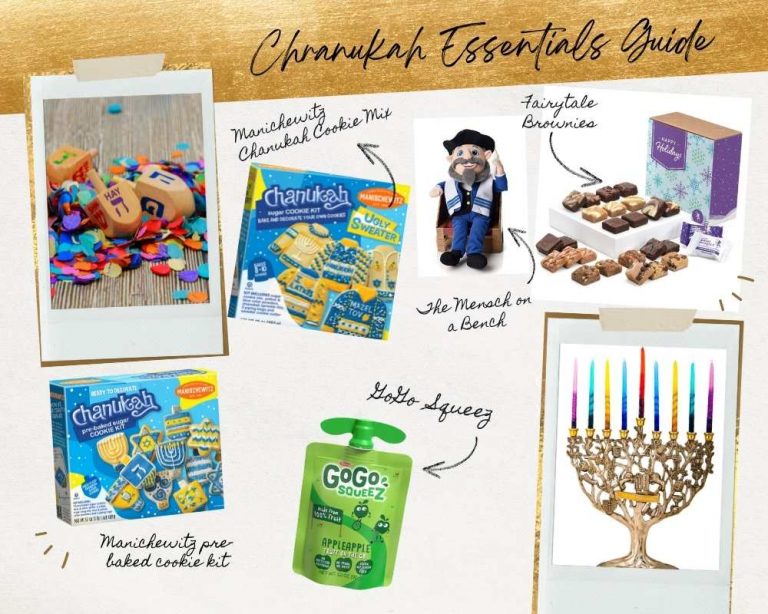 This year Chanukah is coming early. How early? From Sunset, November 28 to nightfall, December 6, 2021 (just 2 days after Thanksgiving), which means that the time is NOW to do ALL of your Chanukah shopping. I know you feel like a spinning dreidel trying to organize your parties, shopping for gifts, and wondering if you've got enough gelt to afford it all, which is why we're breaking down the ESSENTIALS that you need for a fun Chanukah celebration.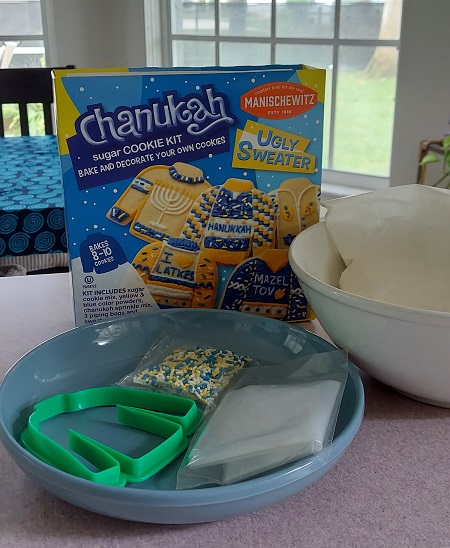 Try this on for size, the new Manischewitz Ugly Sweater Chanukah Sugar Cookie Kit.  The exciting offering has everything your family will need to create your Ugliest Sweater yet.  The kit includes a sugar cookie mix; traditional yellow and blue color powders; a Chanukah sprinkle mix; three piping bags and a sweater cookie cutter.  All you need is your sense of humor and creativity.  The packages make 8 to 10 Ugly Sweater Cookies to share, gift, or 'just eat.' They are available – $8.99.
For just plain fun and good eating, make a Chanukah Party around the Manischewitz Ready to Decorate Pre-Baked Sugar Cookie Kit.  For an activity anywhere in the house, this kit includes 12 pre-baked sugar cookies shaped in all the festive ornaments of the season including Stars of David, Dreidels, Wine Glasses, and Menorahs.  The package is complete with blue and silver glitter crystals; royal icing mix; blue and yellow color powders and three piping bags.  Your kids, friends, and family can show their Chanukah creativity, snacking all along the way. The package yields 12 Chanukah Sugar Cookies – $9.99.
These Manischewitz Cookie Kits do not just taste good they do good, Manischewitz has teamed up with PJ Library, the Jewish nonprofit program delivering 225,000+ books every month to children across North America, All the cookie kits contain a PJ Library subscription card so that families raising children with Jewish values and traditions can sign up to receive a free expertly curated, age-appropriate children's book each month.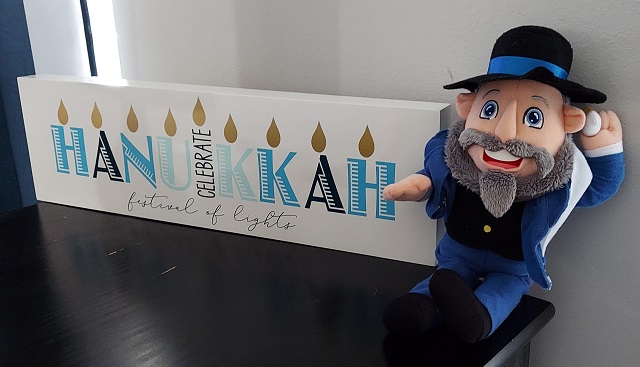 The Mensch on a Bench is a NEW Hanukkah Tradition meant to bring families together. Moshe the Mensch was created by a Jewish father who wanted to teach his sons about the Jewish holiday while adding new traditions to the family. Move him each of the 8 nights of Chanukah and have him watch over the family menorah. Don't forget to squeeze his hand to learn Yiddish expressions and more.  $19.99+up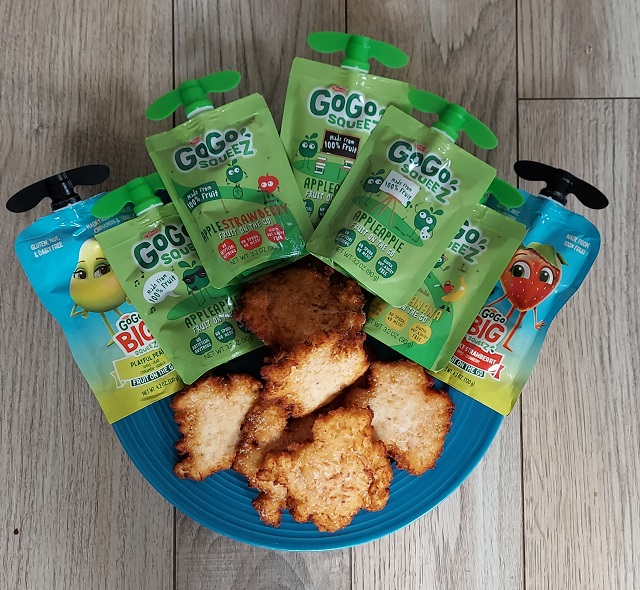 Put the FUN in enjoying latkes this year and let everyone from toddlers to adults GoGo SqueeZ their applesauce onto their plates, on top of their latkes, or directly into their mouth. Mix things up a bit with some of their fun flavor combinations that give those potato pancakes a new spin on flavor. Whether your traditional and prefer AppleApple, or live on the edge with AppleStrawberry, or need a BIG BLAST of flavor from a BigSqueeZ, you'll love using GoGo Squeez this Chanukah season. My fave? It's definitely the Apple Cinnamon. Prices vary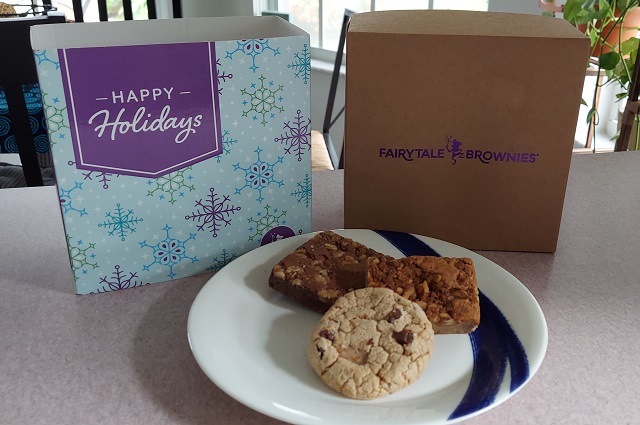 My mother said, never visit empty-handed. The holiday season means visiting friends and family, and you can never arrive without a gift in hand. I assume that my host/hostess will be cooking up a storm, so I always show up with desserts from Fairytale Brownies. Whether it be a Holiday Morsel Sampler (like the one shown) or a 3-box Tower, everyone will love the variety of individually wrapped cookies and brownies. Prices vary
HAPPY CHANUKAH!!!