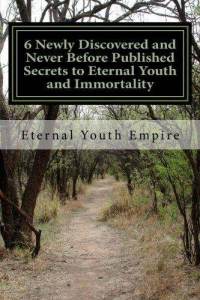 If you think you are old – maybe you are, but that's a choice each individual makes, says media personality and social advocate Veronica Grey, author of 6 Newly Discovered and Never Before Published Secrets to Eternal Youth.
"The Fountain of Youth resides in all of us; it is a matter of simply unlocking the correct keys," says Grey, who has hobnobbed with various celebrities in Southern California to promote her causes.
"People who are always searching for an 'external' fix are on a never-ending goose chase of plastic surgery and Botox that inevitably continues into perpetuity. However, when you learn about the codes in your DNA that control aging and how to simply unlock them, you can reverse age forever – at the rate you choose!"
In addition to a free and youthful mind, there are some physical steps that may be taken to promote a youthful look, she says.
That includes:
• Sleeping without a pillow will allow you to age at a significantly slower rate than the rest of the population – about a third slower.
• Using coffee in your bath is more effective than any expensive anti-aging or anti-cellulite cream.
• Using the recessive side of your body will give you a more balanced physique.
• There are several common products that cause aging, which is explored in the book, along with what can be used as replacements.
Many are surprised to hear the idea that pillows age people, she says, and she frequently explains the reason, which is backed up by Dr. Gregory Bendow at the Retreat Doctor's Hospital in Virginia.
"Elevating your head actually ages you; this has to do with the pineal gland," she says. "Basically, the pineal glad works like an hourglass – it senses time passing whenever you are upright. It is like sands slipping through the hourglass. If you remove the pillow you literally will not age as you sleep – as long as your head is equal level with your heart, or even somewhat lower than your heart."
The book is published via Grey's charity, Israel-Light, and all purchases are fully tax-deductable simply by referencing the Federal EIN 61-1555550 to claim exemption equal to the amount you pay.
Veronica Grey is a Renaissance woman who wants to make the world a better place by advocating personal well-being and environmental protection. She received her Bachelor of Arts degree in English and American Studies from UCLA. She averages at least two TV appearances each month as a lifestyle expert known as "The Surf Lady." Veronica Grey is the founder of the charity Israel-Light, which emphasizes focus techniques, among others, to achieve a youthful body and mind.