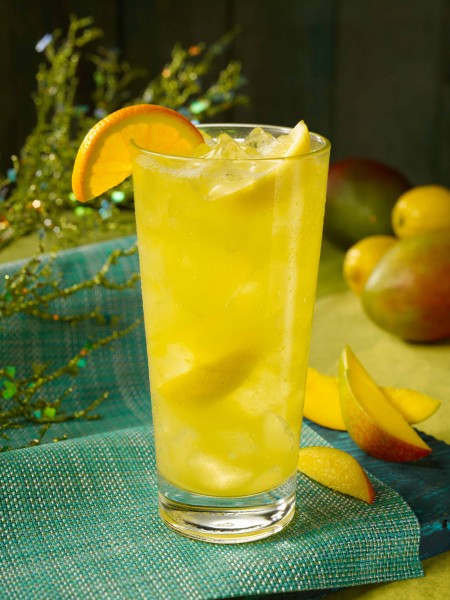 I enjoy nothing more than taking a break from walking around Mizner Park in Boca Raton and enjoying an ice cold drink. When it's mid-day, alcohol is NOT an option for me, especially since I have over an hour and a half drive back to the mansion. I just heard the Uncle Julio's Mexican Restaurant now has a menu of FABULOUS fresh summer drinks to add to your lunch including the Mango Passion Lemonade above.
If you're in Boca Raton and want to stop in, you'll find…
Mango Passion Lemonade: a hand-shaken blend of lemonade and Julio's fresh mango passion fruit puree for a tropical twist
Strawberry Guava Lemonade: a hand-shaken blend of real strawberries, guava nectar and lemonade
Cherry Limeade: sweet cherry and tart lime sparkle together in this refreshingly fruity drink
Raspberry Iced Tea: real raspberries bring natural sweetness to Julio's freshly brewed tea
Raspberry Palmer: a refreshing blend of lemonade, freshly brewed tea and real raspberries
Each of the above drinks are priced at $3.75 apiece, with refills for only $1! While you're there, don't forget to enjoy some of their AMAZING nachos or if you're REALLY hungry – Junita's or Herschel's platter!
Uncle Julio's Fine Mexican Food is located at 449 Plaza Real in Boca Raton
561-300-3530.
For more information visit www.unclejulios.com.