I created this post as part of a #sponsored series with Socialstars and Zicam®; all opinions are my own. #ZicamCrowd
February is my birthday month. More specifically, it is THIS WEEKEND, so there is absolutely NO ROOM IN MY LIFE FOR A COLD…not a cough, a sniffle or a little ah-choo. We are celebrating and I need to make sure that I can taste every last bite of my birthday cake. It is also COLD SEASON, and it is in full swing here.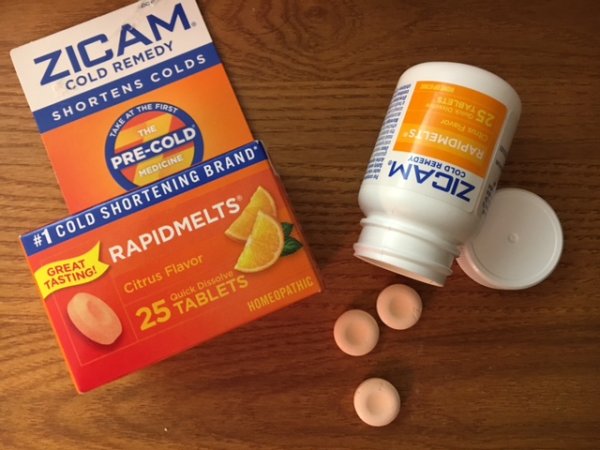 Floridians are not immune to colds
When things get crazy like these next two weeks:
My birthday
Helping the kids move
Organizing two parties
Preparing for Mr. S' annual ski trip
Ava from AvaDidWhat coming to visit
I find that my either my immune system is weaker due to all of the stress, or it's just that time of year. Needless to say, when I've got a lot on my plate…that's when I feel it coming on. Mine always begins with a headache (sinuses that don't drain), followed by a scratchy throat. I immediately think "I should have wiped that grocery cart" or "Why didn't I cover my face when the woman next to me was coughing?"
Rather than just give in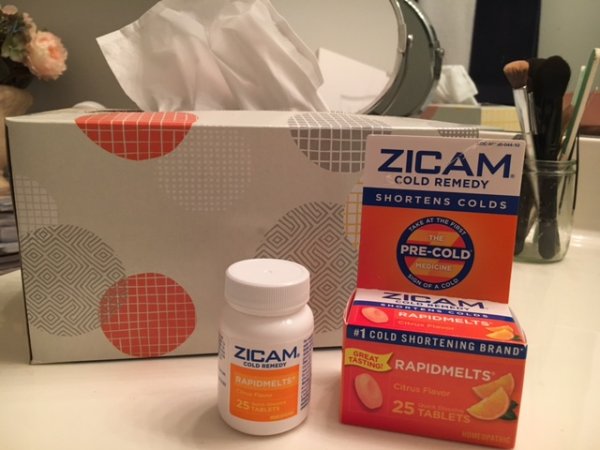 I have a plan to nip that pre-cold in the bud.
I make sure that I'm drinking enough fluids.
I pop a Zicam® Cold Remedy RapidMelts® Citrus  and let it melt on my tongue
I follow up every 4- 6 hours like clockwork!
I make sure to relax a bit (especially if I'm stressed)
I continue to take Zicam® RapidMelts® until my symptoms have subsided
Did you notice I said PRE-COLD?
I'm  sure that like me, you get them. Those early symptoms that say….HERE COMES THAT COLD.  For you it could be
A runny nose
Body aches
A slight scratchy or sore throat
That dripping feeling down your throat
etc.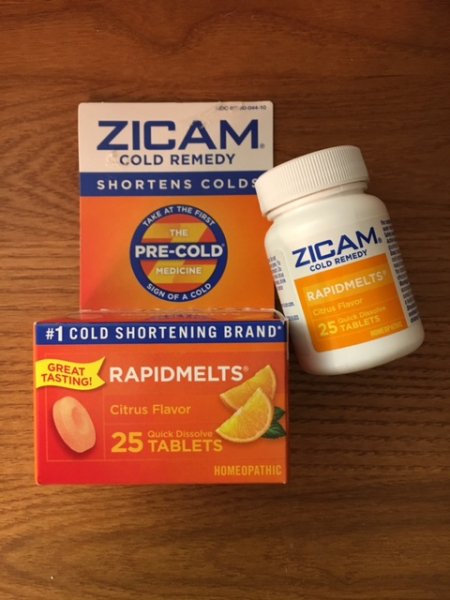 Don't WAIT!
It is at this pre-cold stage that it's MOST IMPORTANT to shorten the cold. Taken at the first signs of a cold Zicam® RapidMelts® can shorten the duration of your cold. Best of all, Zicam® Cold Remedy RapidMelts® come in three great-tasting flavors:
Citrus

Cherry

Lemon-Lime with Echinacea
The homeopathic formula means that you won't feel drowsy and it's not habit forming, and they are a great way to get your better back™, faster! Boxes contain 18 quick dissolve tablets and are found wherever cold products are found.