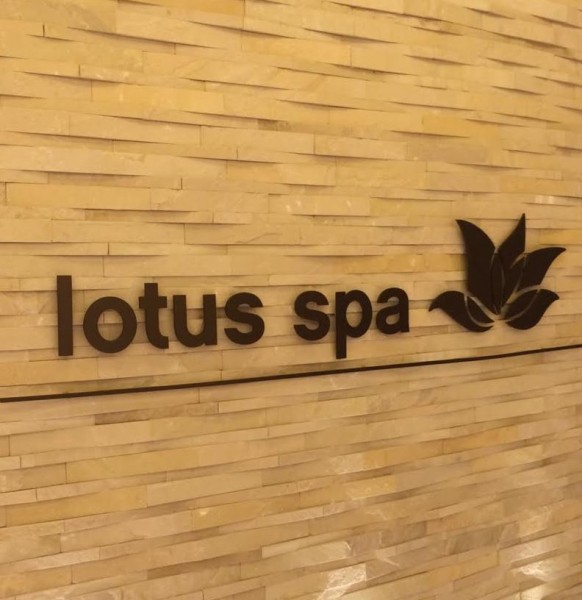 Answer: Are you kidding? Of course I would
Question: Would you like to have a spa treatment at Lotus Spa while you're sailing on the new Regal Princess?
They didn't have to ask me twice! I was invited to visit the newest floating health & beauty facility, and within seconds my fingers immediately danced their way over to the Princess site to see what they offered. I've had my share of spa treatments both on board ships and land, and I NEVER tire of enjoying a day taking care of my skin and muscles.
After a few days of staying up too late from all of the festivities on the inaugural sailing, I needed some "ME" time. Making my way to Deck 5, I found the spa much easier to access than most on board ships (that are usually tucked away in a corner of the ship). Easily accessed from the Plaza Deck, the spa entrance sits just beyond guest services. Once inside I expected a typical ship spa, but the spa on the Regal Princess is more majestic than most. While I didn't take the time to experience all of the facilities, I did poke around and check them out.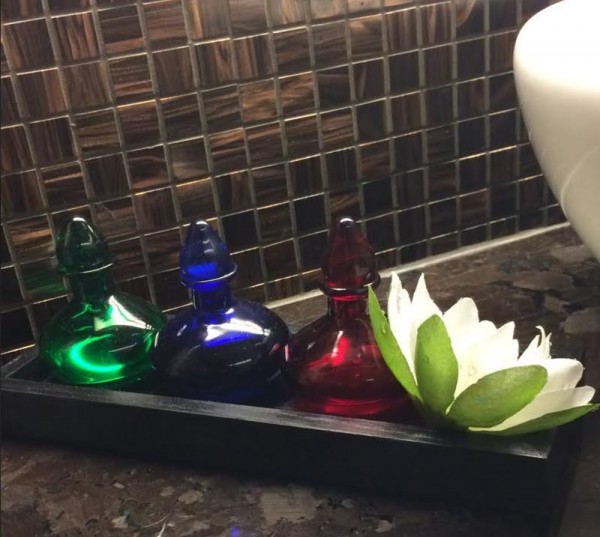 The Enclave
I adore thermal suites, and I normally head to a ship spa immediately upon boarding to see if I can buy a pass to use for the entire sailing I love them so much. Because I had so much planned and I wanted to spend time with my sorta-sister Sandy, I opted not to this time and once I looked around The Enclave, I knew that I had made a grave mistake. In retrospect (and I'm telling you this so you don't make the same error that I did), I would have spent as much time here as possible. With more features than others that I've been to (with the exception of Costa), Princess has packed all of the amenities you want into its larger than usual spa. From The Hammam steam bath (Turkish-style), offering a warm marble slab that is a soothing addition to a massage and can be used with clay, mud or salt treatments. Your skin will thank you for DAYS after visiting. If aromatherapy is your thing, then a visit to The Caldarium is where you want to head. This heated walls, floors and seats allow you to decompress, while the light steam ceramic chamber offers an infusion of herbal aromas. It's oh-so-relaxing. There are days that I prefer the humidity of a steam room and other times when the dry heat of a sauna is what my body craves, and The Laconium is just that. To top things off, you can step into the amazing Sensory Showers with four varying experiences including: Tropical Rain, Cold Mist, Rain Shower or Siberian Shower.
The Treatment
I opted for a facial, as my skin had been looking particularly dull. This Lotus Spa offers 18 treatment rooms and 2 Couples Villas for couples massages. I'm always intrigued when I walk into a treatment room and see the balance between beautiful calm, products, and skin-care machines. I was put immediately at ease as my technician walked me through the process and checked on how I felt along the way. While I'm an old pro at these things, I do know there are many who've never had a spa treatment, so having someone check along the way is a nice touch (are you too hot/cold, are you comfortable, etc.). She was adept at the art of giving a facial, and the varying anti-aging moisturizers that she added both felt and smelled wonderful. I normally get a little antsy toward the end of a treatment (it's my body clock), unless it's a massage, and frankly, I didn't want this one to end.
Note: I'm always prepared for the post treatment upsell, and I was thankful that she only suggested one product (which I turned down). I didn't find it to be a hard sell at all, but I did hear from a friend that she felt a bit intimidated by the array and cost of the products that were suggested for her. Luckily that was not my experience at all.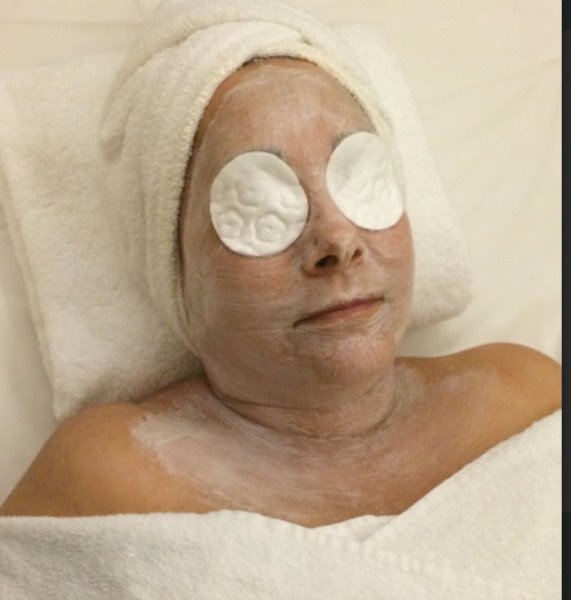 Bottom Line…
The Lotus Spa is a MUST!!! Whether you're going to have a romantic couples massage, need to brighten up dull skin as I did, or spend the day at The Enclave, it's a truly relaxing experience!
DETAILS
To learn more about Regal Princess' or to book your Princess cruise this season, contact your  travel agent, or call 1-800-PRINCESS (1-800-774-6237)
Also by visiting the Princess website at Princess.com
More on the Regal Princess (& cruising)