The items in this post were sent to us by the brand. We do not charge them for consideration or placement as we prefer to retain the right to not place an item that we don't truly love. We may however include affiliate links so that we get credit when you shop.
Mother's Day is a special day to celebrate the mothers and grandmothers in our lives. It's a time to show them how much we appreciate all that they do for us. If your mom is a hipster mom, she's probably got a unique sense of style and loves all things vintage, handmade, and sustainable. Here are some Mother's Day gift ideas that are sure to please her:
A gift certificate to her favorite vintage clothing store
A handmade piece of jewelry
A subscription to a sustainable food delivery service
A gift basket filled with her favorite snacks and treats
A new pair of funky sunglasses
A book by her favorite author
A piece of art for her home
A gift certificate to her favorite spa
A donation to her favorite charity in her name
A handwritten letter telling her how much you love and appreciate her
No matter what you choose, make sure it's something that comes from the heart. Your mom will love knowing that you put thought into her gift. Here are a few gifts that will appeal to your mom if she's edgy, hip, and very cool.
For the Hipster Mom on the Go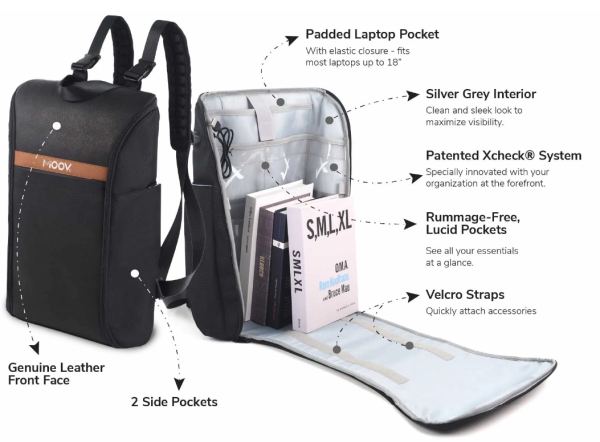 Juggling a career and parenthood requires skill and versatility. With MOOV, she'll glide into any setting with a bag that makes organization look good! The brand is a team of engineers and parents that knows organization always is in style. The entrepreneurial start-up designs smart products to make life easier, safer, and enjoyable.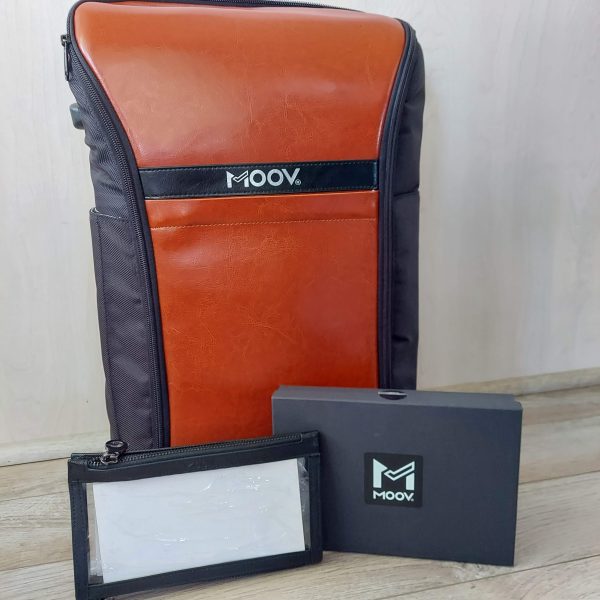 MOOV focuses on problem-solving to improve Mobility Organization Optimization Versatility. Their modern handbags are the solution to an organized life simplified. For busy times on the go, take MOOV along and travel easily from the boardroom to boardwalk to parenting. They seamlessly keep up with your way of life.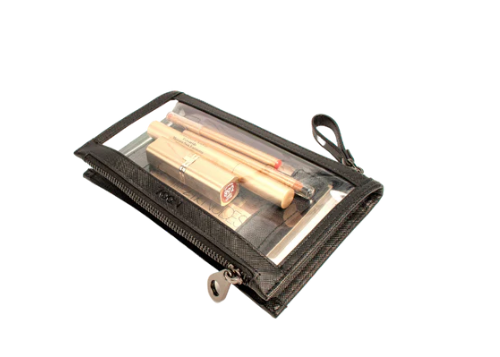 The MOOV Catalyst makes a great book bag, diaper bag, commuter and backpack. Don't forget to pick up the new MOOV makeup pouch to keep her essentials in as well.
For the Mom Who  Loves Tech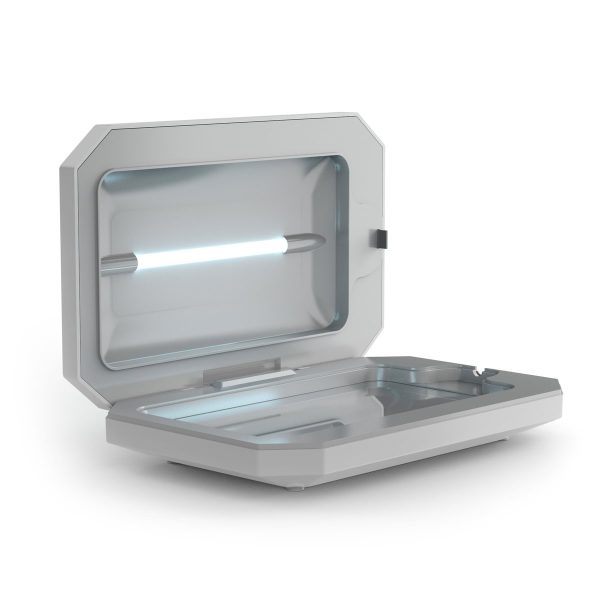 The latest edition of the best-selling classic, PhoneSoap 3 UV Phone Sanitizer & Charger, kills 99.99%† of bacteria and viruses on phones, keys, and more in just 10 minutes. Backed by 10 years in UV-C technology, PhoneSoap 3 has been sold by the millions for good reason. Available in white, black, silver, periwinkle, gold, orchid, and aqua.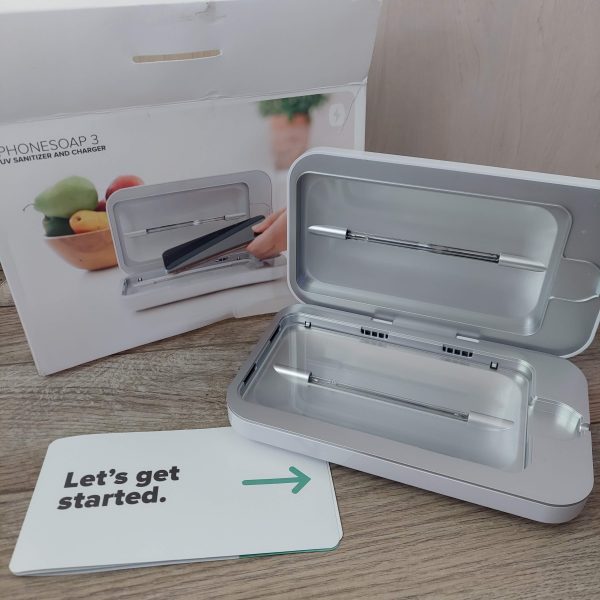 The difference between PhoneSoap products and other brands is efficacy. Unlike competitors, PhoneSoap works on all sides and surfaces of objects. The only UV sanitizers to achieve true 360-degree disinfection, our patented chamber designs and premium UV-C bulbs are backed by rigorous research and development. Watch the video to learn more >>> Phonesoap Video
Available at

Amazon.com

(and YES, it's on sale and offers Prime Shipping)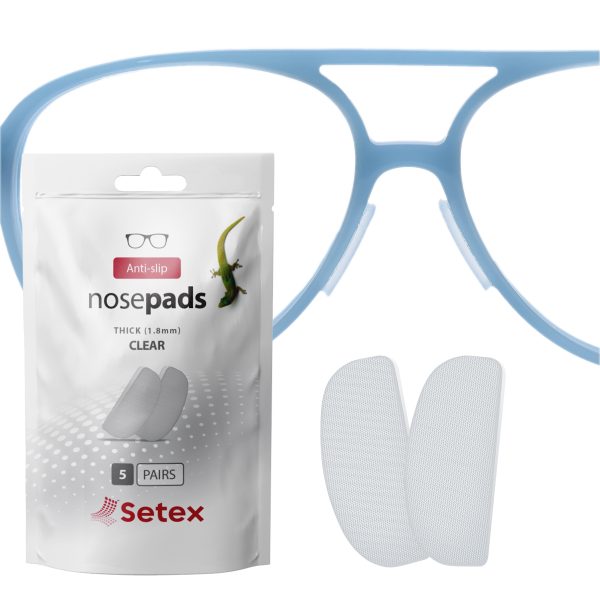 Eyeglass pads – Eyewear ranges from the medical to the functional to the fashionable and beyond. But whatever the reason or motivation, it is one of the most popular and fundamental accessories in our daily lives. Securing them in place with comfortable eyeglass nose pads from Setex® makes daily chores, whether work or play, that much easier. If mom's ever had glasses slip down (or even off) her  face, she gets it. Moving around freely, running, kneeling, cooking, playing with the grandchildren, working out without worrying about eyewear slipping down the bridge of the nose makes life that much easier, as it lets her stay in control at all times.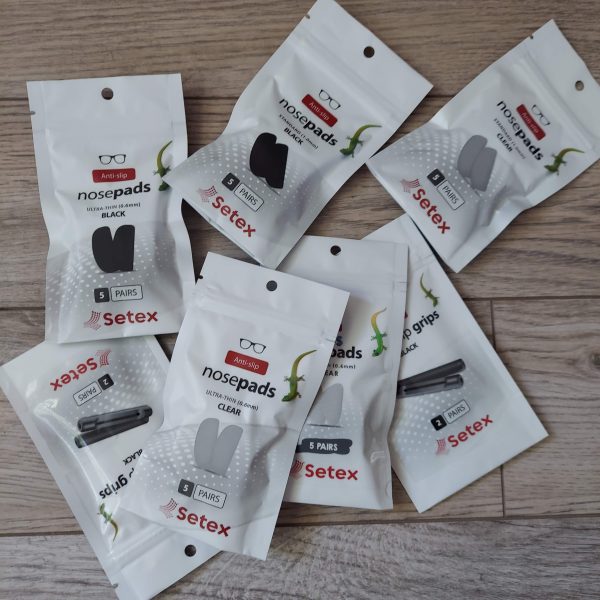 Available in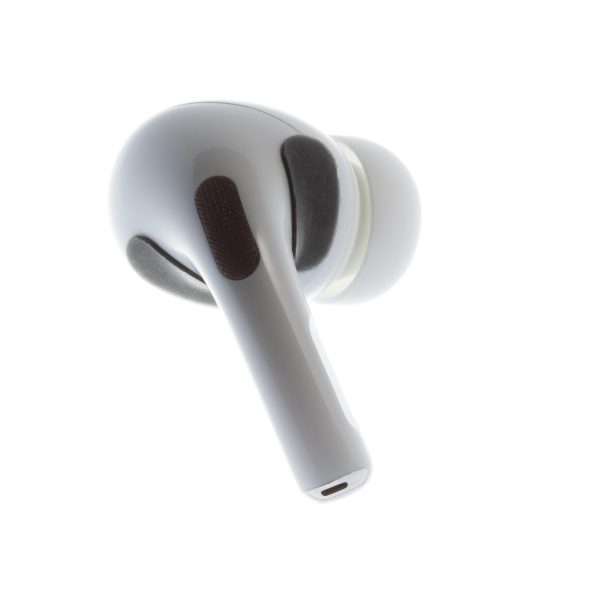 Earbud grips – Did you know that about 17% of AirPods® are lost every year? That's about 1 in six owners and you don't want mom to be one of those who loses them. She'd be LOST without them for sure. While they provide us with great wireless sound, they are one-size-fits all and don't always fit perfectly into our ears. Most aftermarket earbud sleeves or hooks are made of silicone or latex and rely on the rubbery surface to reduce slippage, but can get very slippery when wet. They also don't fit in the charging case! Setex® anti-slip pads mimic geckos' fibrillar microstructures to provide a natural, unprecedented grip even on wet or sweaty skin or surfaces. And they fit perfectly and smoothly in their charging case.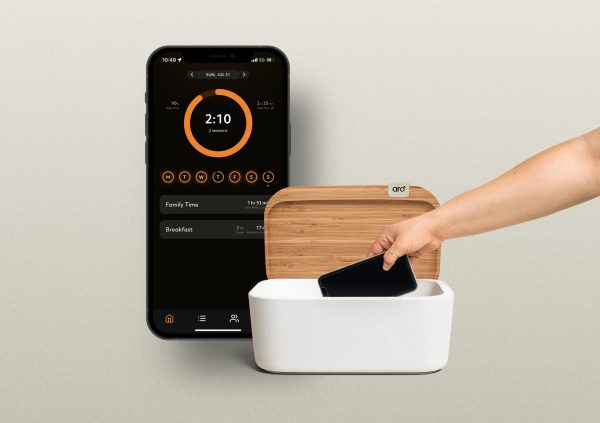 Add a beautiful and functional piece of décor to your home AND level up your family's wellness. 
Aro
 is the first solution designed specifically for families looking to increase the amount of quality time together by reducing the amount of time spent on their phones. 
Aro
's beautiful smart charging box can hold up to five phones (WSJ called it "straight out of a West Elm catalog"!) and keeps your tech neat and organized. Plus, it pairs with 
Aro
's fitness-style app to gamify the experience of being off your phone by reminding you to take intentional time away from your phone, measuring the amount of time your phone spends in the 
Aro
 box, and rewarding you along the way.
It really makes being off your phone fun, easy, and most importantly, possible. It works! 
Aro
 users average over 5 hours a day away from their phones. 
Aro
 will help your entire family disconnect and take advantage of the precious time you have together. What more could you ask for this Mother's Day?!?!
For the Mom with multi-racial Kids
Mosaic the Label is a brand on a mission to help individuals to embrace all of themselves not just one part.
"The mixed-race population has grown over 276% since the last census was done, yet we are still underrepresented in retail," explained Mosaic founder Brittany Pogue-Mohammed Acosta. "I want my daughter and others like her to see their whole self reflected in the world, and know that they never have to 'just pick one' side of themselves."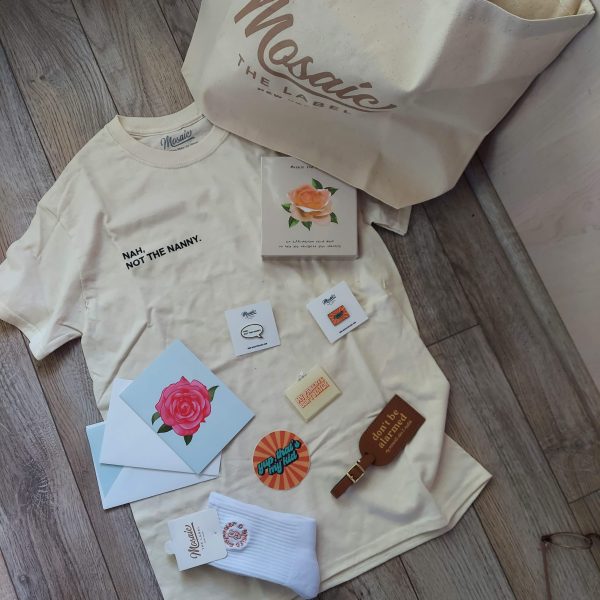 Show her you see and love all of her with:
Fontaine Hybrid Tea Rose Mother's Day Card – Kick off her day with a card featuring one of

the

 most popular mixed beauties in history.
Not 

the

 Nanny Tee – Help her share her personal brand of sass while fending off veiled comments on 

the

 go.
Mixed Drink Bottle – Chic meets Cheeky in her new favorite bottle for trips to

the

 park, gym, office, and more.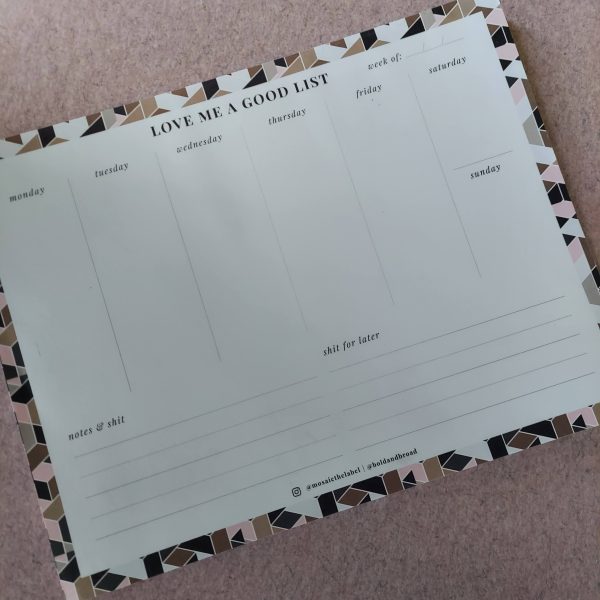 Gift her with something she'll cherish with Mosaic the Label and this Mother's Day let's celebrate the diversity of mixed moms and moms of mixed kids!
The Afternoon Break for any Cool Mom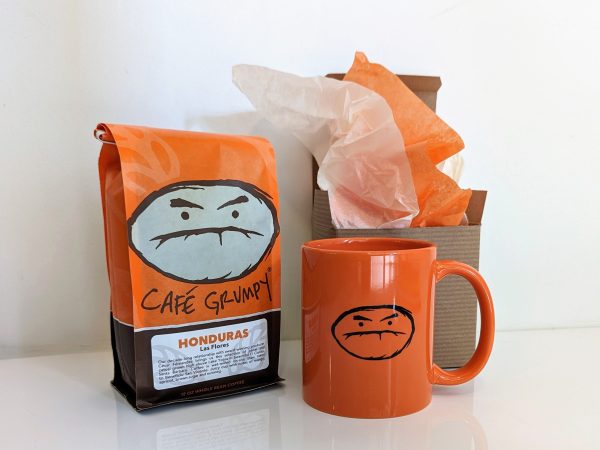 For the New Yorker (or Floridian) looking to buy your mom her favorite coffee and mug from her favorite COOL independent shop, you'll want to check out Café Grumpy an independently owned coffee company founded in 2005 by husband-and-wife team Caroline Bell and Chris Timbrell in Brooklyn. Sourcing specialty coffee and maintaining positive relationships with coffee-producing partners is the foundation of Café Grumpy's coffee program. Roasting is done in their Greenpoint facility on a vintage Probat roaster.
Las Flores, Honduras Coffee: Their decade-long relationship with award-winning producer César Férnandez brings you this selection of pacas and catuaí grown high above Lake Yojoa in beautiful El Cielito, Santa Bárbara. Coffee is wet-milled on-site and then taken to Beneficio San Vicente. Juicy cup with notes of mango, apricot, brown sugar, and nutmeg.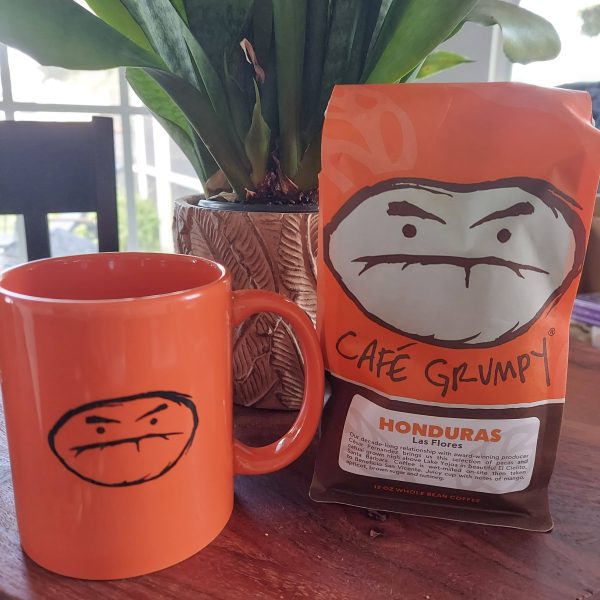 Stop into one of their 12 Café Grumpy locations with the signature frowning coffee bean logo, in Manhattan and Brooklyn, as well as two locations in  Fla, and another in the Whole Foods Market in Weehawken, N.J
Promos 
Receive $4 off a Café

Grumpy

signature logo mug when you purchase a bag of Las Flores, Honduras

coffee

 beans. Promotion runs through May.
Find the location near you or order your mug and coffee online at Café 

Grumpy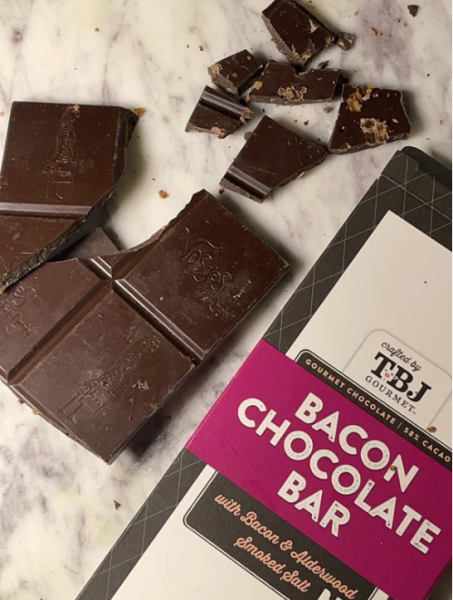 Mmmm…Bacon. Mmmmm…Chocolate. Bacon + Chocolate…WHAT? That's right for Mom who's a Bacon lover AND a Chocolate Lover TBJ Gourmet has created the perfect candy bar for ALL of her cravings.
TBJ Gourmet Bacon Chocolate Bar combines savory bacon with the world's greatest treat, chocolate, to craft the ultimate confection. Crafted with 58% gourmet dark chocolate, each square is loaded with delicious bacon & Alderwood smoked salt–the perfect balance of sweet and savory! This decadent chocolate bar is guaranteed to be Mom's favorite treat!
Mode Chocolate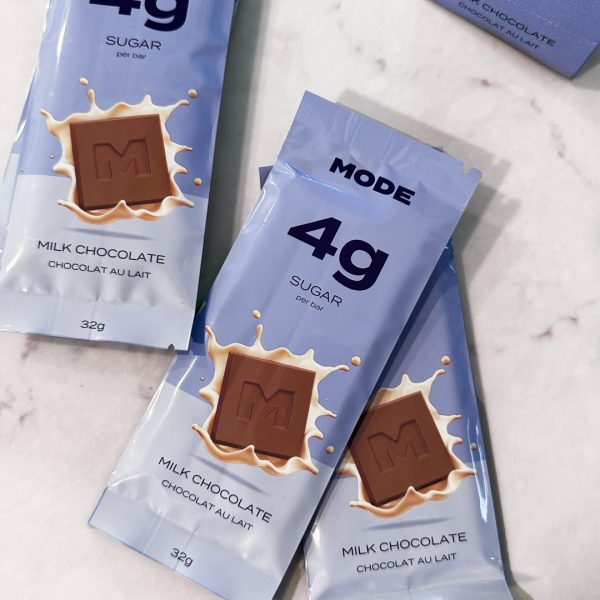 Has Mom sworn off sugar, but still craves chocolate? Yeah, me too. Whether it's for medical reasons or she's just trying to be conscious of her sugar intake Mode Chocolate gives mom a healthier option to enjoy chocolate however it fits into her life. It's great-tasting chocolate without the extra sugar, sweetened with monk fruit. Mode Chocolate is a great option for Moms with a sweet tooth!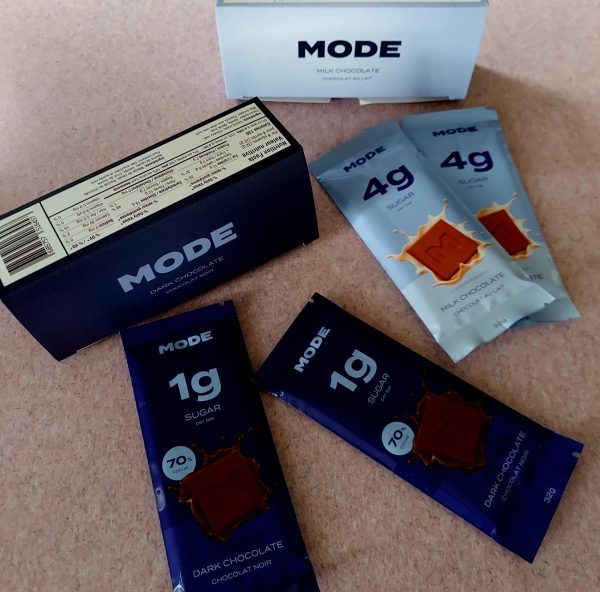 The dark chocolate bar contains only 1 gram of sugar per bar (and I don't know about your mom), but my preventative medicine doctor suggested that I have a little dark chocolate every day (twist my arm), while the milk chocolate contains 4 grams of sugar per bar.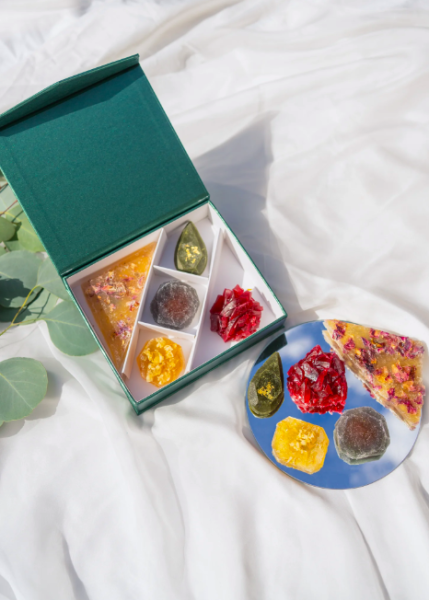 Mom has very discerning tastes when it comes to the things that she loves. She prefers sushi to burgers and when it comes to treats, she prefers something a little different than June Cleaver did.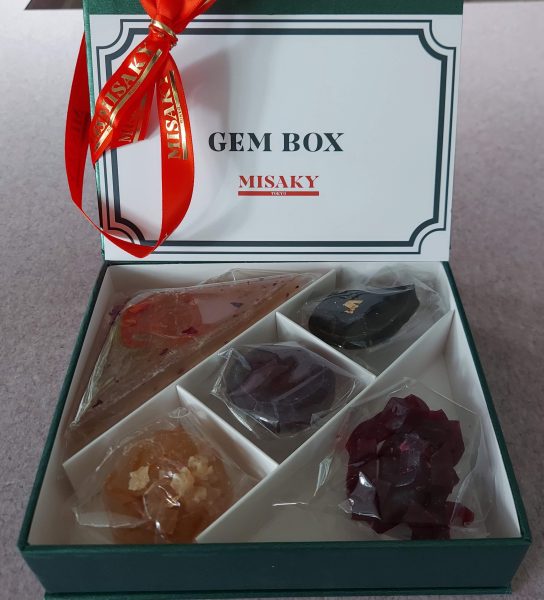 These Japanese crystal sweets are vegan, gluten-free, additive-free, and made from seaweed. The texture of Crystal Treats is crunchy on the outside and chewy on the inside. Each Gem Box will come with a card displaying each of the flavors. In Japan, the art of Kohakutou creates edible crystal gummy candies and is a type of wagashi that has been a part of Japanese tea ceremony culture for hundreds of years. We use this craft in a unique style by adding natural ingredients such as flowers and fruits.
Beauty Products that she might share with you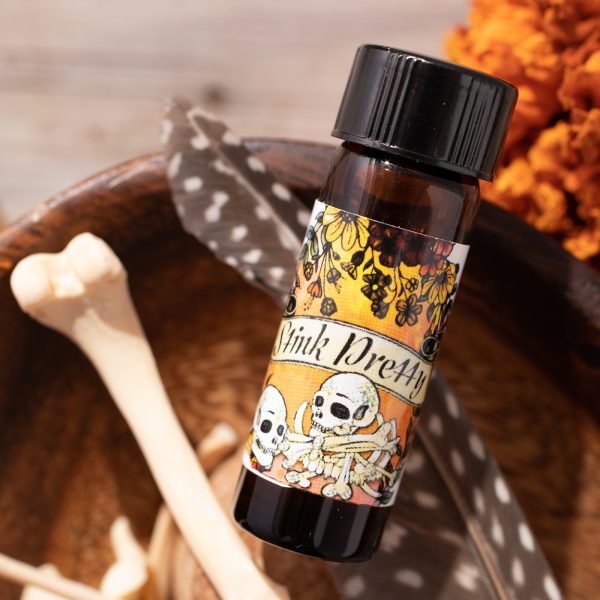 Sucreabeille has the perfume, bath, and body essentials to make it super fun, easy, and a little bewitching! There's a fragrance profile to check every cool mom's gift-giving list – classic, nerdy, witchy, goth, or femme. It's an experience just exploring all the fabulous artisanal perfumes! She'll enjoy the lovely bottles and artistic labels as much as the scent-filled selections.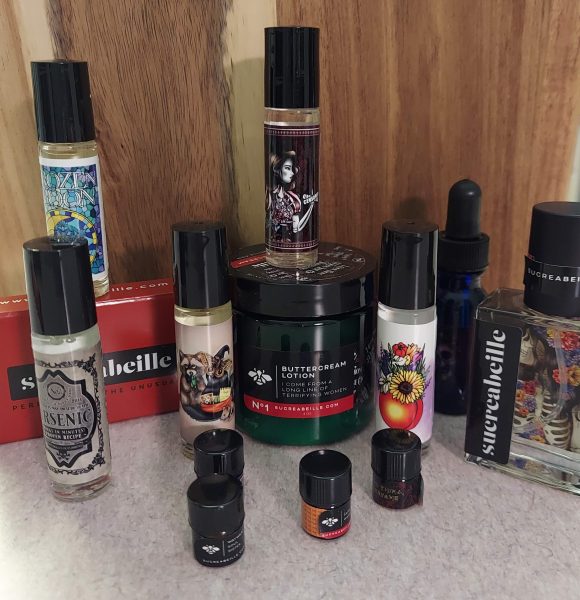 Too many choices? That's ok! They've hand-picked seasonally rotating Discovery Sets and themed collection sets. See why thousands of fans have found their must-have scents for themselves, their family, and friends. Blended fresh in small batches, nearly all items are made to order. Sucreabeille is a woman-owned, vegan, cruelty-free brand based out of Washington state and ready to make your life enriching and fabulous!
Sign her up for a scent subscription or get her one or the

Sucreabeille

rotating Discovery Sets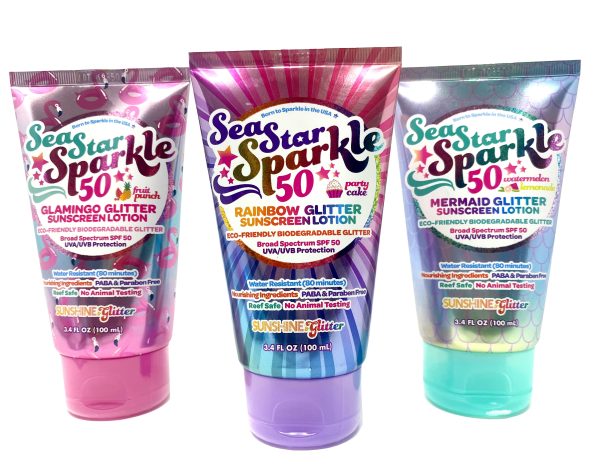 Glittering and gorgeous! All eyes are on you this summer when she pulls Sunshine & Glitter out of herr beach bag. From the glamorous packaging to the luscious formula, including the biodegradable glitter, this magical sunscreen will have her sparkling and protected all summer long. After all, the type of sunscreen you wear is as crucial as your swimwear.

These sunscreens nourish as much as they sparkle, loaded with antioxidants, luscious fragrances, and a luxurious texture that gently blends into the skin; they also provide effective SPF protection (UVA & UVB coverage) and are reef-friendly and water-resistant for up to 80 minutes – this is the sunscreen that's fun to wear! 

All products are proudly Made 100% in the USA and are FDA tested and approved. You can find them pretty much anywhere as high-end retailers all across America love carrying Sunshine & Glitter's gorgeous glitter SPFs, so rest assured, this brand has you covered head to toe for your next family vacation, musical festival, sunny beach trip, or pool party. And they also offer fun glitter body gels so you can take them from day to night and keep the party going!
Rebels Refinery Lip Balms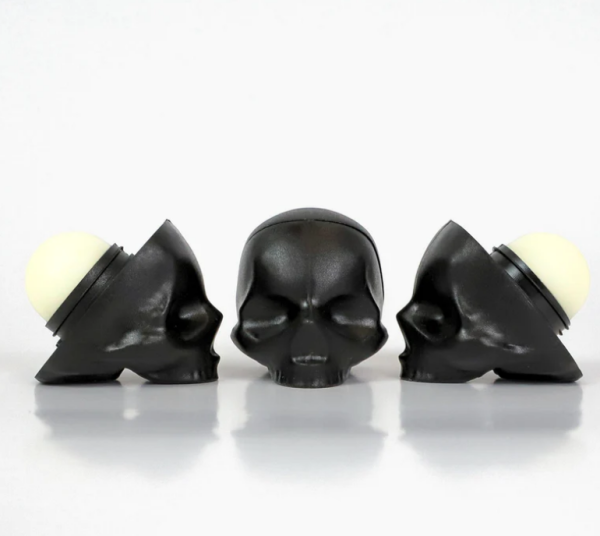 So, maybe mom's a little Goth, and yes she might be a little difficult to buy something UNIQUE for. Well, you've got THAT covered this Mother's Day with these Black Skull Lip Balms from Rebels Refinery. These 3-packs of balm come in mint, vanilla, and passion fruit balm that will leave her lips feeling soft and awesome.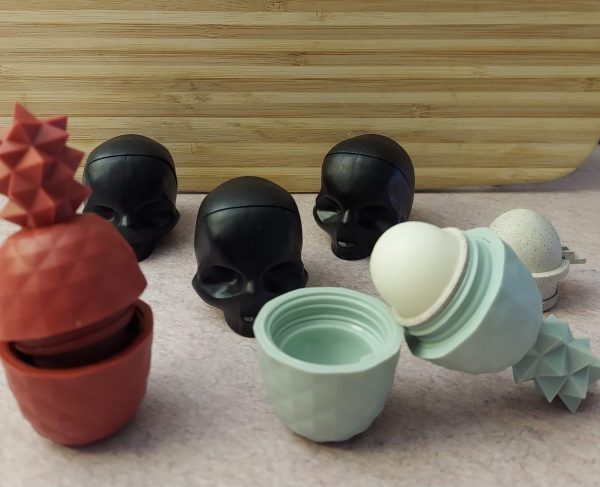 All of their lip balms are 100% natural and made in Canada with hand-picked essential oils including lavender to soothe your lips.
Moms Who Dress to Make a Statement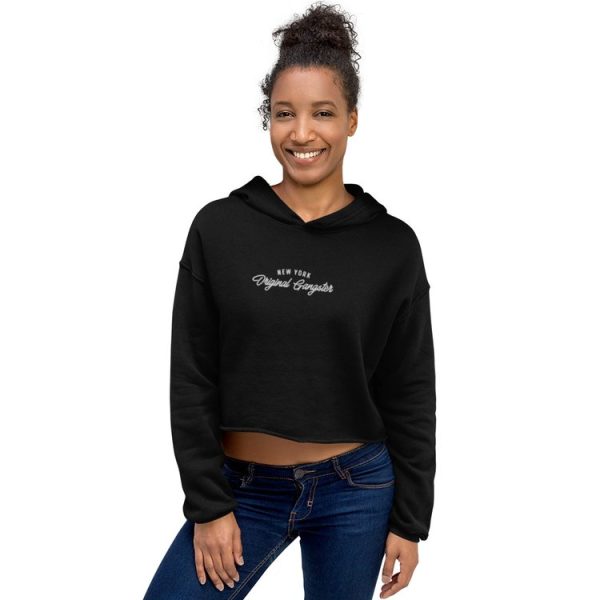 New York Original Gangster (NYOG) provides the highest-quality, ultra-soft, and comfortable clothing for men, women, and children, who can't go anywhere without comparing it to New York, the greatest place on earth.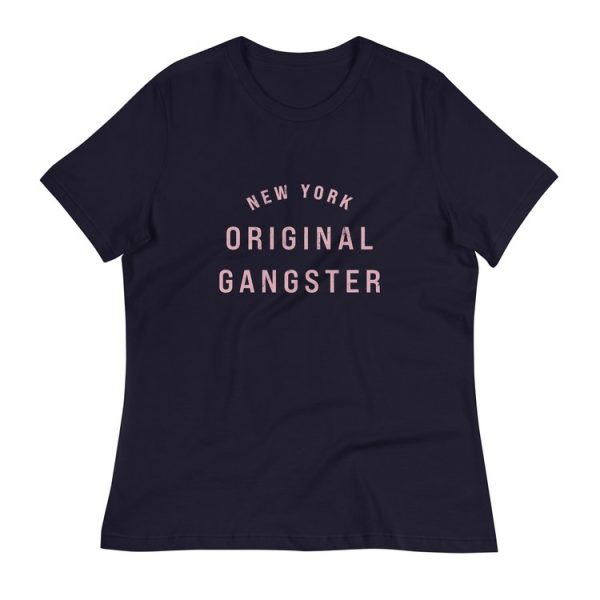 Even if you don't live there and have only passed through – be it Manhattan, Buffalo, Albany, Brooklyn, queens…It's for all who feel that no matter where you are in the world, New York is a place to love. The vibe. The energy. The people. The food. You are a New York Original Gangster. There is nothing like an original!
Make Mom a New York Original Gangster at NYOG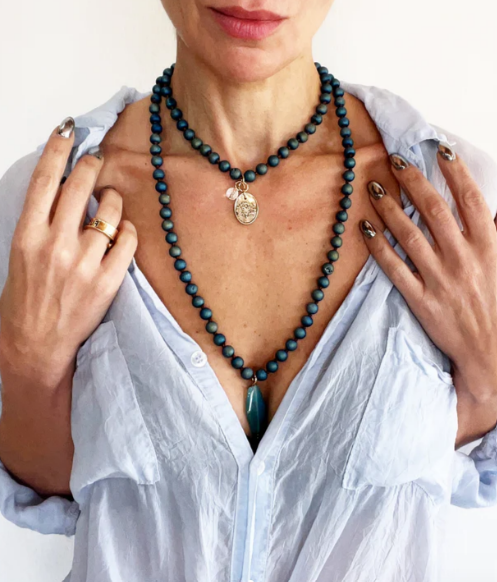 Mom is deep, she is spiritual, loves the boho lifestyle and if she's like me, she's still rooted in the 60s. If that describes your mom, Katia Designs has the perfect spiritual jewelry meant to empower her and speak to her heart. Created and handcrafted by Katia and her team in South Florida, her necklace designs are a US Certified Patented invention that allows you to wear your necklace in many different ways.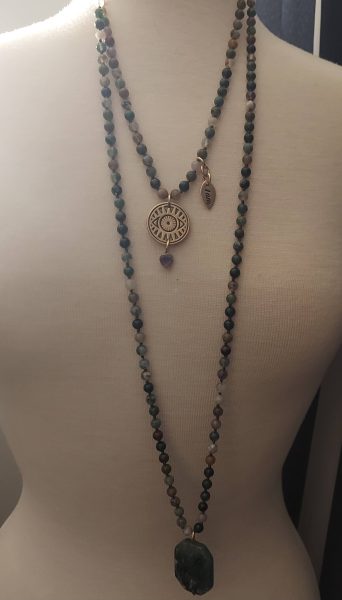 My Katia Designs necklace has quickly become my go-to with everything from a white tee and jeans to a simple black dress. Yes, I'm the woman who loves her Johnny Was and vintage ethnic fashion! With necklaces with names like…
Woke up sexy as hell again
I am who I am
You Do You
etc.
This is truly the cool necklace for cool moms.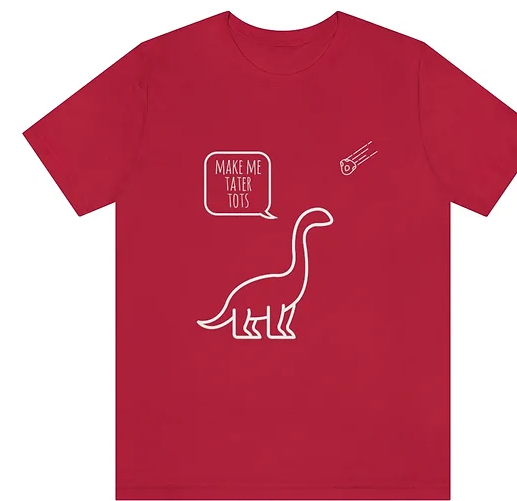 Sometimes you find a brand and think…they get me. That's just how I feel about Hungry Tee Rex. With tongue-in-cheek foodie t-shirts for Moms and their kids with, what else but a HUNGRY dinosaur making demands for its favorite foods and t-shirts with fun food quotes from the likes of Bourdain and Fellini, Hungry Tee Rex may be her favorite way to make a statement, with a little smirk.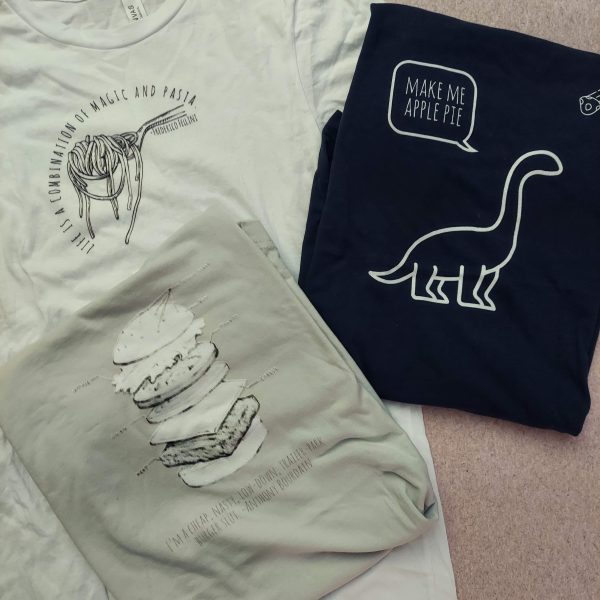 Best of all, the woman behind the dino is a mom to three little paleontologists-in-training, a reader, and a food lover who uses her special t-shirt powers for good by donating a percentage of the monies from each purchase to World Central Kitchen as well as 100% of the proceeds from their Common Sense T-shirt/Tote and the Have a Nice Day T-shirt go to organizations advocating for gun safety because they have a plan to end gun violence in America.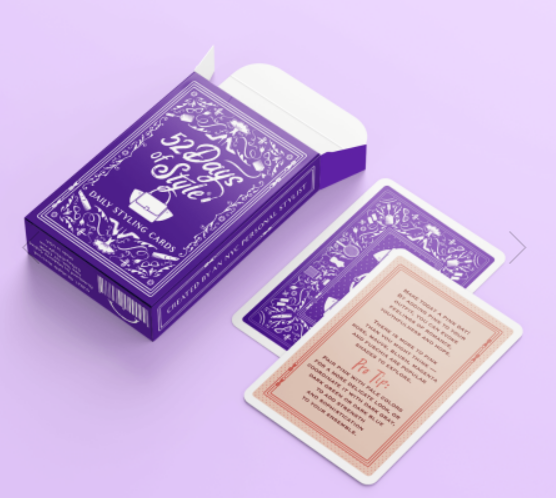 Imagine having a personal stylist in your closet! Working with your clothes and giving you tips on new ones to freshen up your looks! 52 Days of Style are daily styling cards that make getting dressed in the morning more fun and exciting. Each deck of 52 cards is packed with outfit suggestions, wardrobe tips, and color coordination ideas.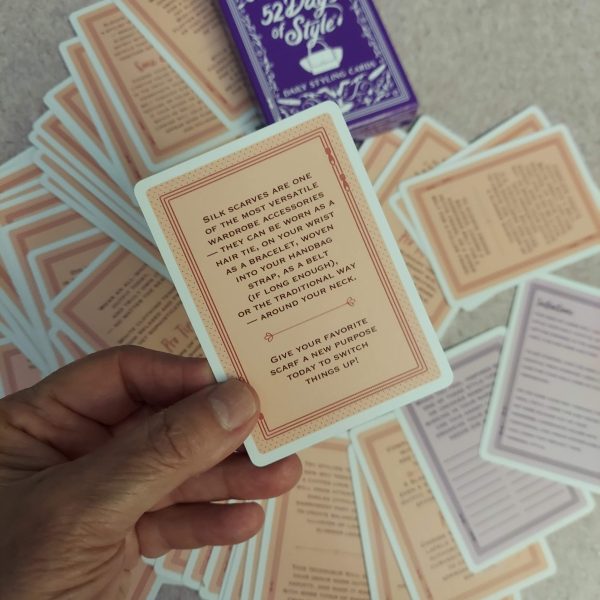 Draw a card for your daily dose of style inspiration. Written and developed by Personal Stylist Dina Scherer, an NYC image and wardrobe stylist, and personal shopper, her goal is to help women identify and define their unique style and color palette — and to help curate a wardrobe that closely reflects their personality and lifestyle.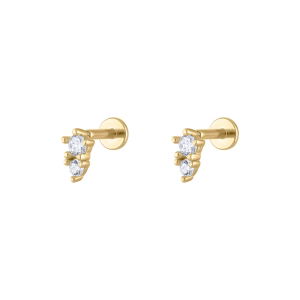 A mother and child stone paired for a beautiful effect, Gaia (the Greek Earth goddess) is all about the bond between loved ones including the special love between mother and child.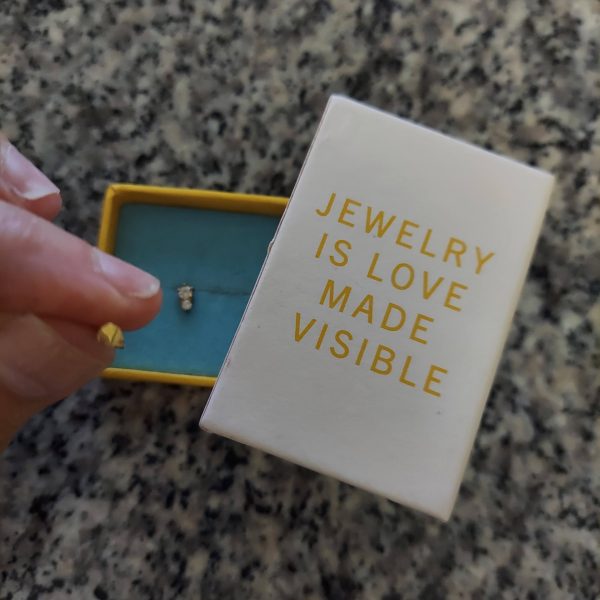 These Nap Earrings have Maison Miru's signature push pin flat back and are designed to wear 24/7 without poking you! Yes, even while taking a NAP. They made these push pin style earrings in implant grade titanium to be safe for everyone, including those with sensitive skin and they have made them in a 20g thickness (aka the same as traditional earrings) so they're made for lobe piercings!
The push pin earring posts are easy to insert and remove from your ear, and the flat back makes them super comfortable to wear.
Step up to the Cool House on the block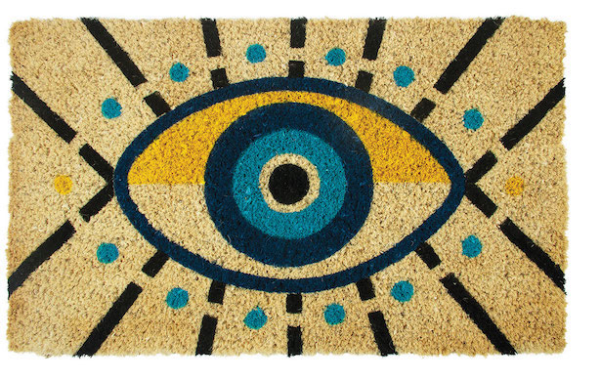 Believed to protect from harm and misfortune, the evil eye is used across many cultures as a spiritual symbol and talisman. Let mom lay this doormat at the door to ward off evil energy and prevent it from entering the home. This 18″ x 30″ mat is one inch thick and woven from 100% coir and constructed to the highest industry standards.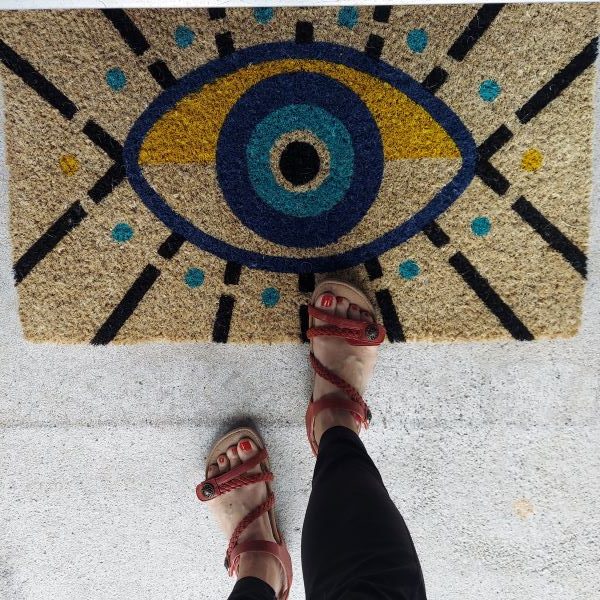 Coconut fiber (coir) is natural, biodegradable, and an excellent dirt trapper known for its scraping abilities. The eye is hand-stenciled with eco-friendly dyes. I have this mat at my front door and it makes me giggle every time I step up to it. I feel like someone is watching me.
Is your mom the cool mom? What are her favorite types of gifts? I'd love to know.
For more ideas for Mother's Day see