Many adult children will eventually find themselves in a difficult predicament—what should they do with their elderly parents when they reach an age when they can no longer take care of themselves?
Should they stay at home or have someone to keep them company? If they're to be cared for, by who?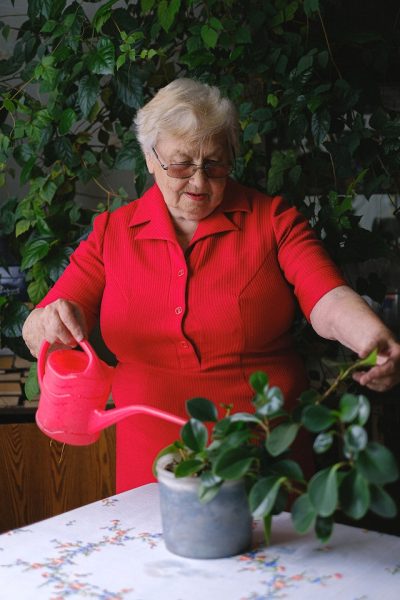 The harsh reality is that you'll have to make a compromise for either decision. If you go the route of allowing them to live alone, they could be at risk of accidents resulting from the physical and mental decline that comes with aging.
If you have them stay at your place, you'll have a new set of obligations. For people with busy careers and families of their own, taking in your parents can add something new and quite major to your plate.
You can also arrange for them to stay in an aged care facility or retirement village, but they'll have to adjust and be willing to take the leap.
Regardless, adult children should strive to improve the quality of life of their elderly parents. If you feel that their health and well-being are at risk by their staying in solitude, you'll have to be proactive in ensuring their safety even if this is met with objections on their part.
This article will be divided into two parts, one showing signs that your parents can live by themselves (for now) and the other showing signs that you'll need to rehome your parent or have a caretaker stay with them.
4 Signs Your Elderly Parent Can Live Alone
If your parent exhibits all four of these signs, you don't have to prioritize moving them out of their current abode. That said, you'll want to conduct weekly or bi-weekly checkups to ensure that they're in good shape, as health deterioration can come down fast in one's senior years.
Here are the positive signs your parents can live independently.
Can your parent walk freely with no restrictions? Can they perform basic chores, like cooking, cleaning, and dressing up without any aid? Are they taking the necessary steps to maintain their health, such as proper diet and regular exercise?
If your elderly parent is on top of these habits, then they may not need assisted living just yet. While it's normal for aging seniors to develop brittle bones and lose strength over time, not all elderly folks are incapable of mobility and physical activities. Assess their capabilities before making a sweeping generalization.
In a 2022 survey, it was discovered that about 84 in 1,000 people over 65 live with some form of dementia in Australia. With a population that is steadily rising, it's projected that this figure will only grow in the near future.
That said, not all elderly folks develop this neurological condition. If your parent can still make rational decisions, remember their medication schedule, and can communicate effectively, they may not yet need assisted living at this time.
No matter how cognitively and physically capable your parent is, it's more than possible for them to get into accidents if they're constantly exposed to a harmful environment.
Falls and slips are considered to be the most common accidental cause of injury and death in Australia. This can happen in any part of the house, but stairs and bathrooms are especially dangerous.
As such, make sure that your parent's home is an accident-free one. Install handrails in the bathroom and hallways, secure area rugs with tape, and ensure their stairs are free of hazards.
Nearby Resources and Support System
If your parent formed deep bonds with their neighbors or if they have relatives close by, then uprooting them might be more trouble than it's worth.
Similarly, if shops and groceries are within arm's reach of their home, as is the case in Adelaide retirement communities, moving them back to your place could do more harm than good.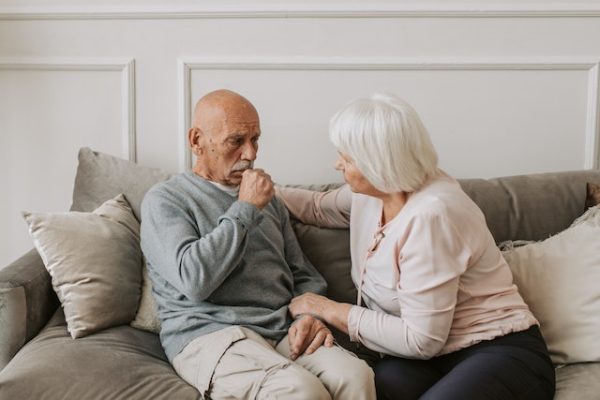 3 Signs Your Elderly Parent Needs Assisted Living
On the flip side, here are three signs that your parents may need extra care.
They're Diagnosed With Chronic Diseases
If your parent is diagnosed with any chronic diseases, like congestive heart failure, arthritis, or type 2 diabetes, you should seriously consider arranging an assisted care setup for them.
This is because their symptoms could flare at any moment. And if worse comes to worst, there's at least a nearby correspondent—whether it's a dedicated caretaker or a family member—who can call emergency services immediately.
Inability to Take Care of Themselves
Can your parent shower without assistance? Can they use the loo independently? Can they take their medication regularly?
If your parent is having trouble accomplishing all these tasks on their own, that's a telltale sign that they'd need a caretaker. Furthermore, the inability to take care of themselves also means an inability to take care of their house. This can lead to the place being in disarray.
Getting help can be done in one of two ways: you could either hire a live-in caretaker for them or you can bring your parent to a trusted aged-care facility.
They Can't Move … or Move Too Much
It's no secret that motility diminishes over time. If your parent finds themselves unable to lift their weight or walk for extended periods, that could mean they'd need assistance. The worst thing that could happen is for them to fall and be unable to pick themselves up due to a motility condition.
On the other hand, if they find themselves unable to keep still, they'd also need a responsible caretaker to watch over them—this erratic behavior is an uncommon sign of Alzheimer's disease and could lead them to wander off into the streets.
Wanderers often move around aimlessly and often forget where they are, so it's very easy for them to get lost and into danger. In such cases, having a caretaker nearby will help keep their harm-inducing actions at bay.