The items in this post were sent to us by the brand. We do not charge them for consideration or placement as we prefer to retain the right to not place an item that we don't truly love. We may however include affiliate links so that we get credit when you shop.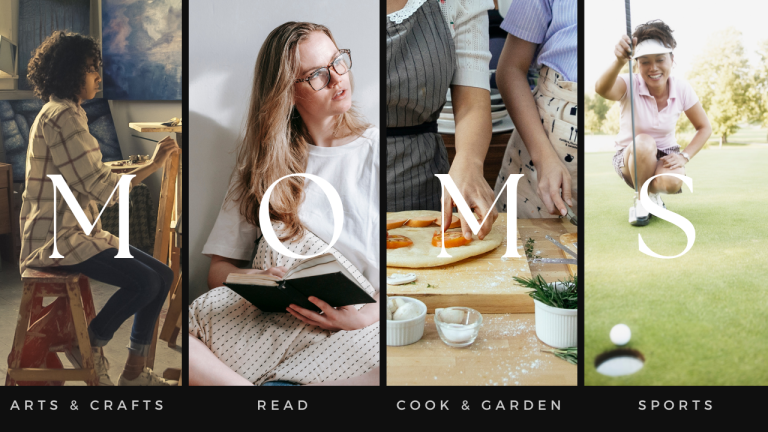 One of my favorite gifts that my son gave me MANY years ago was a package of envelopes and 100 3×5 cards. I used to LOVE to enter sweepstakes and back in the days BEFORE the Internet, I did it OLD SCHOOL, by mailing my entries to contests that I'd find in magazines and stores. FYI – I won a car back then (among other things), and as you can guess, I loved sitting and filling out those cards as I watched TV every evening. Moms who have hobbies love getting gifts of things like arts & crafts, cooking, sports, and reading. Here are a few reasons why:
It shows that you care about their interests. When you give a mom a gift that she can use to pursue her hobbies, it shows that you've taken the time to learn about what she enjoys. This can be a really meaningful gesture, especially for moms who don't always have a lot of time for themselves.
It helps them relax and de-stress. Hobbies can be a great way for moms to relax and de-stress after a long day. When you give a mom a gift that she can use to pursue her hobbies, you're giving her a way to take care of herself.
It encourages them to spend time with their families. Many hobbies can be enjoyed by the whole family. When you give a mom a gift that she can use to spend time with her family, you're helping to create lasting memories.
It's a way to show your appreciation. Moms do a lot for their families, and it's always nice to show them how much you appreciate them. Giving a mom a gift of something she loves is a great way to do just that.
So if you're looking for a gift that will show your mom how much you care, consider giving her something that she can use to pursue her hobbies. It's a gift that she's sure to love.
For the Mom who loves arts & crafts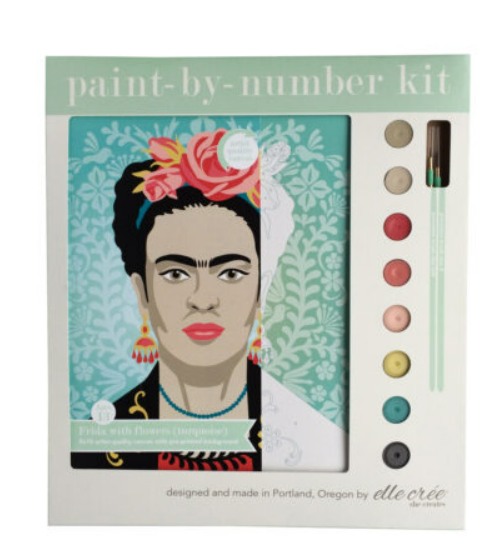 Your mom may not don a unibrow like Frida Kahlo, but she can bring out her inner  "Frida with flowers (turquoise background)" which depicts a portrait of the beautiful Mexican artist Frida Kahlo with roses in her hair. Frida was a master of self-portraiture using bold and bright colors and sitting down to paint with this kit will remind her just how much she loves the art (and the artist).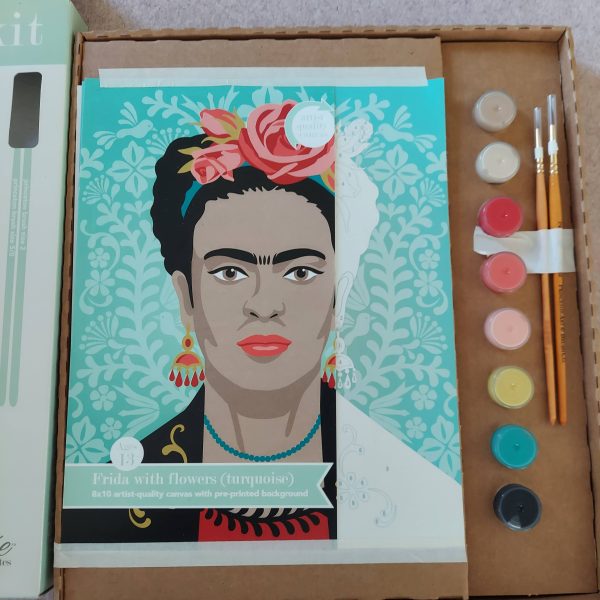 The pre-printed background features Mexican folk art design. Completing the painting can take between 3-5 hours. When completed, she can select a frame at the local craft store and display it on the wall!
>>> Pick up this painting kit at Nathan & Co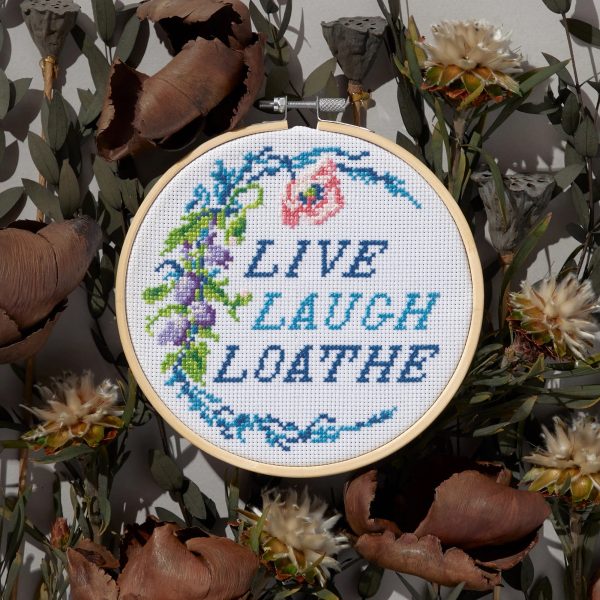 Is mom a little bit cynical and a little bit creative? While everyone else is blessing-their-mess, she can stitch out a little dose of reality. This cross-stitch-kit-for-the-rest-of-us by Brass Monkey includes everything she needs (besides the patience): an embroidery hoop, needle, Aida cloth, and all the floss she could possibly want. The kit includes a design guide–and tutorial instructions suitable for beginners and experts alike.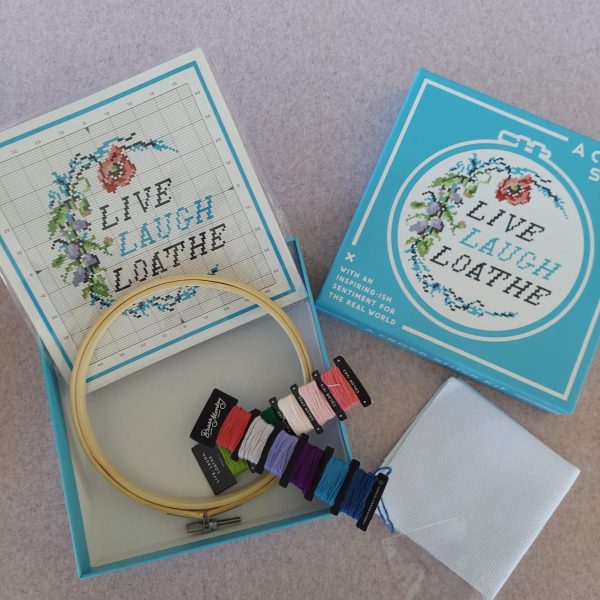 The fun doesn't end when you finish stitching, the result can be a great addition to your home as a wall or room decor or a great gift for a birthday, housewarming, Christmas gift, or a craft lover who doesn't take themselves too seriously, all wrapped up in a pretty little box.
>>> Best of all, it's available on Amazon.com (YAY, PRIME)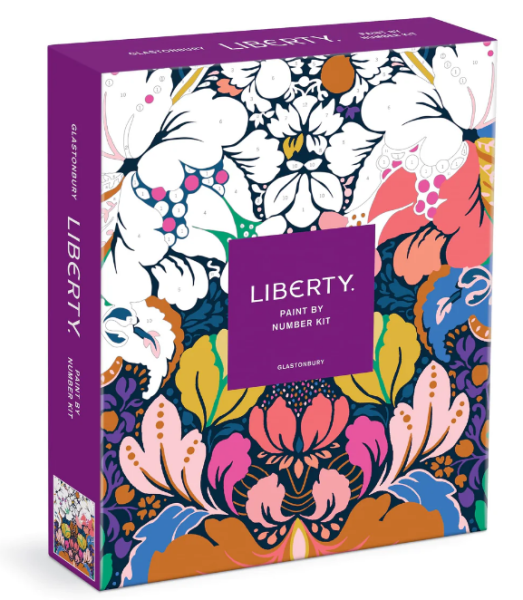 Liberty London is known for its floral and graphic prints and the offering of innovative and eclectic designs and accessories. The Liberty Glastonbury Paint by Number Kit from Galison features one of Liberty's iconic patterns for a fun and mindful activity. This kit from Galison features 1 canvas board, 12 acrylic paints, 1 wooden easel, three paint brushes, and a color guide/instruction sheet.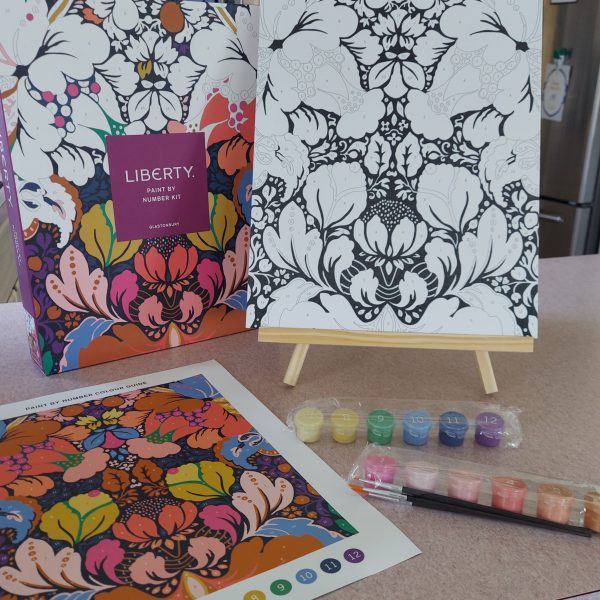 For those who loved paint by numbers as a child, it's so much fun to see sets for adults now. I am artistic, but not an artist and this is the perfect entry back into playing with paint and colors. She may not be Georgia O'Keefe, but she is (her name) signed at the bottom of this painting.
>>> Order this artistic gift at Galison
For the Mom who enjoys curling up with a good book

All BOTM Club wants is to find the BEST new books, and to give you a book-buying experience that feels like sun on your face wrapped up in your birthday folded into a five-dollar bill you found stuffed in old jeans that still fit just right. They've tailored everything so mom can relish the can't-wait energy that comes with diving into her next favorite book.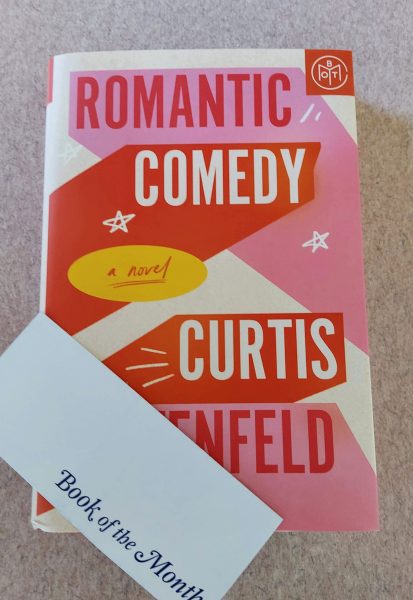 Each month you can choose from 5-7 NEW books. Mom can choose a book or choose to skip, each and every month. And if she does skip, you won't be charged. It's simple, it's SO MUCH LESS EXPENSIVE than buying them in a bookstore and you get EARLY RELEASES that you might not find elsewhere.
FYI, I have been a BOTM member on and off for many years and LOVE looking forward to my next great read.
April 14- 23 – Get Save $10 on 6 or 12-month gift memberships with code THANKSMOM.
April 24- May 14 – Members who buy a 6 or 12-month gift will get a free add-on in their next box.
>>> Sign mom up for a subscription at BOTM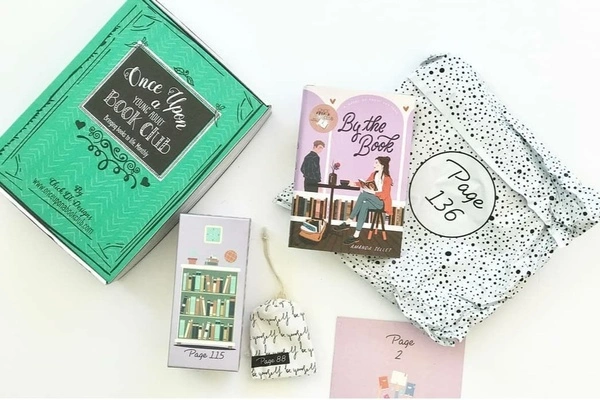 Mom will receive a newly released novel and wrapped gifts labeled with page numbers. As she reads the featured book, she will be prompted only to open the gifts when she reaches the specified page number. Boxes are curated by women and the majority are sourced with female readers in mind, mainly featuring strong female characters. Mom can also jump into the Once Upon A Book Club exclusive FB chat group to discuss the book with other members of the community. It's all the wonder of a book club without leaving your living room! This would be a great gift idea to get any mom who loves to read!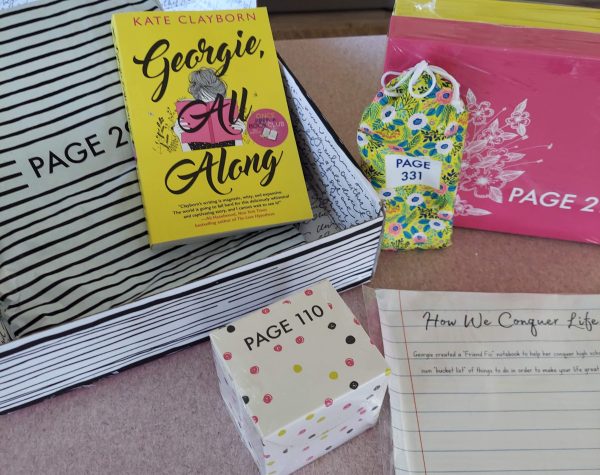 The Once Upon a Book Club boxes are designed to be an experience and they highly recommend only opening the gifts as you read the featured book to fully understand the connection each item has to the story. As you read, there will be sticky notes to prompt exactly when to open each gift. I am sure that she will love the way they chose to bring the novels to life!
>>> Subscribe and shop at Once Upon a Book Club
For the Mom who loves experimenting in the kitchen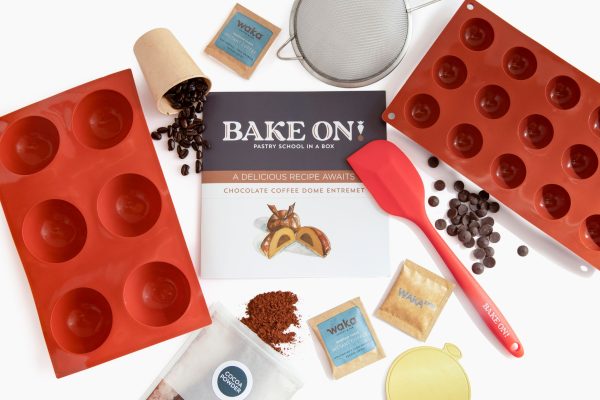 BAKE ON is your pastry school in a box! Each baking kit is designed around a gourmet pastry recipe and comes with all the specialty tools, premium, non-perishable, pre-measured ingredients, recipe booklet, and online video tutorials to learn to bake like a pro! Yes, even someone like ME, who married a chef because I didn't know how to cook can create delicious treats like the Chocolate Coffee Dome Entremet that I am making this week.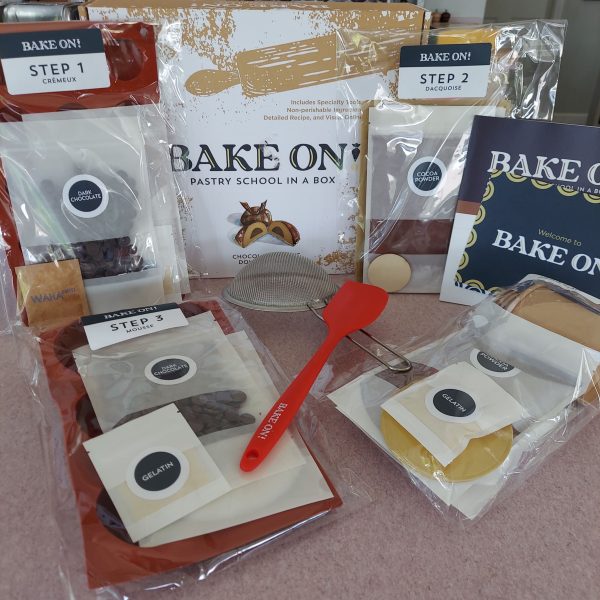 Ina Garten better watch out when mom is armed and ready to add, stir, bake, and enjoy the pastry that she created from SCRATCH. Maybe she'll even let YOU have some if you're really good.
PROMOS
Use code: SPRING10 for 10% off
>>> Order hers today at Bake On Kit
Mom will be licking the bowl when she gets the April Baking Kit to make Strawberry and Wild Rose Cupcakes from Bake Eat Love. This female-founded, veteran-owned monthly subscription (or one-time box purchase) delivers pre-measured baking ingredients, baking tools, and step-by-step recipes to create delicious treats!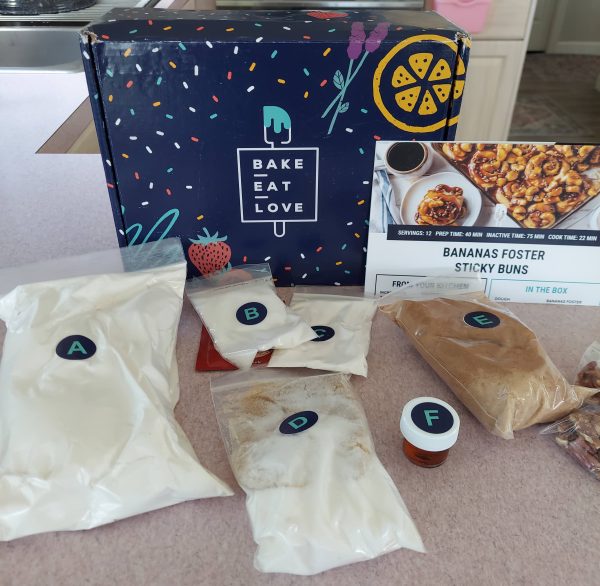 The April baking kit features an edible garden of Strawberry and Wild Rose Cupcakes. Mom can learn how to core light and fluffy cupcakes and fill them with a sweet spring strawberry jam, infused with a hint of rose. Follow step-by-step directions that teach you the elegant skill of delicate, piped buttercream roses (using the petal piping tip included in the box). These beautiful cupcakes are the perfect treat to celebrate mom!
You can also choose a one-time baking kit (like the bananas foster kit that I'm still licking my fingers from).
>>> Have your box of deliciousness delivered from Bake Eat Love
For the active mom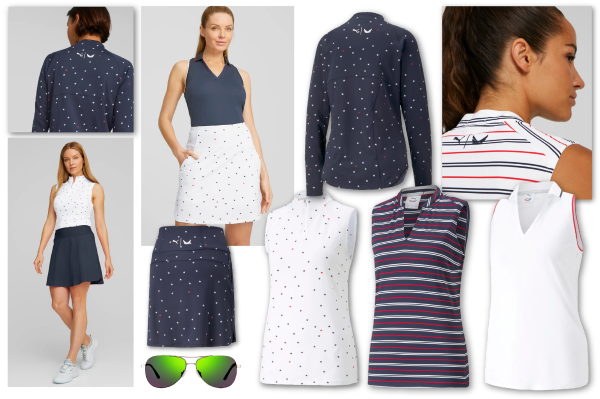 We are a golfing family. Well, sort of. My husband plays a lot of golf and I try. That's the way it is with golf, you keep trying and trying and trying, and while it can be very frustrating, it can also be a lot of fun. For me, the best part of getting out on the course is getting dressed and looking the part (and driving the golf cart).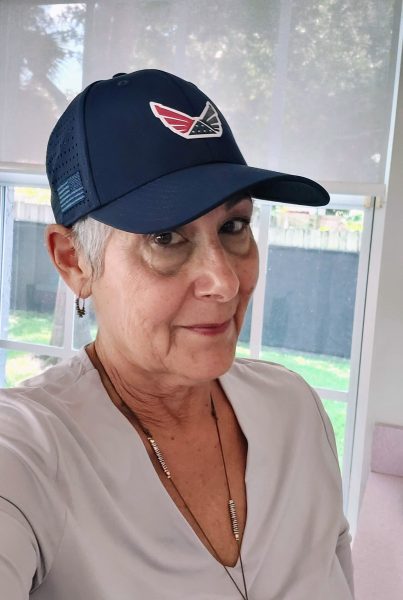 Volition offers golf apparel for women that has an interesting focus. You may have caught Rach & me wearing our Volition America t-shirts on a past episode of The Compass Girls show. If you haven't heard of this brand yet, they are disrupting the industry as America's apparel brand, uniting Americans and nations under a common goal to use the power of choice to effect positive change. With options ranging from shoes to sunglasses, and skirts as well as hats and apparel for the golf course. They offer great gifts to get mom something special this Mother's Day.
Volition has partnered with high-profile brands like Puma to give back to fallen soldiers and first responders. As America's brand, Volition celebrates our country by donating proceeds to severely injured soldiers and first responders through Folds of Honor, a nonprofit foundation that provides educational scholarships to the children and spouses of fallen and disabled service members.
>>> Why not get mom a great new golf outfit at Volition America? Maybe she'll even get a hole-in-one.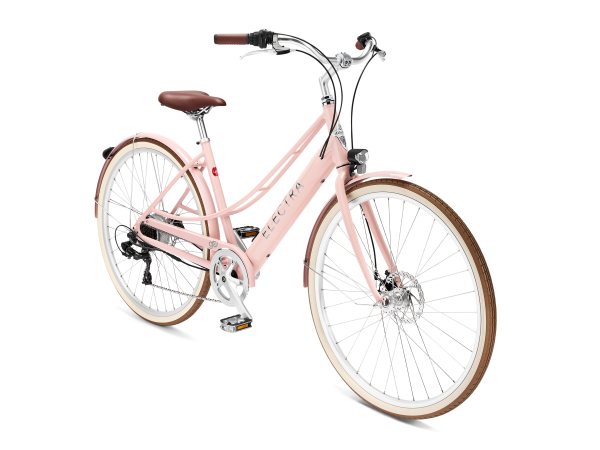 Is your mom wanting to get into a new habit with all her free time (now that she's FINALLY got you out of the house)? Gift her a Loft Go! 7D EQ Step-Thru E-bike available in beautiful summer pastel colors, the newly launched Loft Go! 7D EQ is a perfect e-bike for those city-living moms. This modern-day classic was designed with both versatility and style in mind for rides to the neighborhood café or market.  As an older mom myself (almost 70 years old), I love the IDEA of going for a long leisurely bike ride down to the beach, but I worry that I won't have the stamina to make it back after a day of biking and swimming. This E-bike takes all of the worry out of that as she can use the electric power to get herself back home.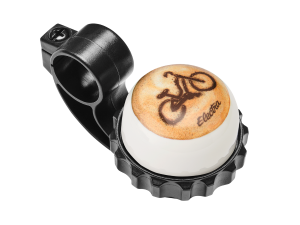 Hip moms love their coffee and need that fuel to get them through the day! Say "I love you, Mom" with the Running Latte Forward Twister Bike Bell. It's bold, cute and provides a pleasant ringing sound all around town.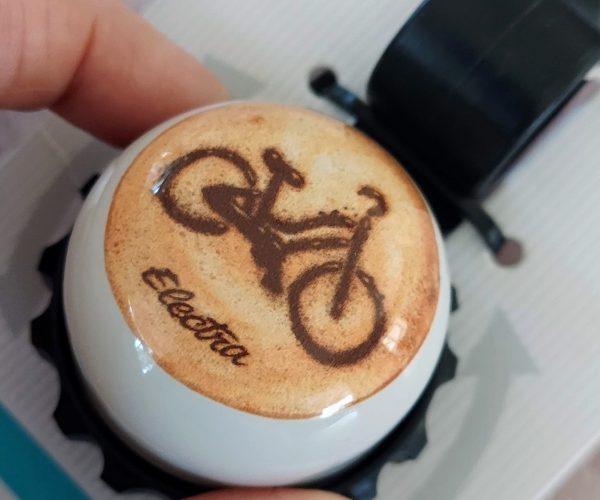 She may love this so much that she MIGHT just start a bikers club of her own…anyone want to join The Champagne Bubbles?
>>> You'll find the Loft Go! 7D EQ  and accessories at Electra Bikes online as well as in bike shops.
Does your mom have any passions or hobbies that she absolutely LOVES? Remember those this Mother's Day and surprise her with an extra special gift that shows you care.
For other Mother's Day Ideas check out