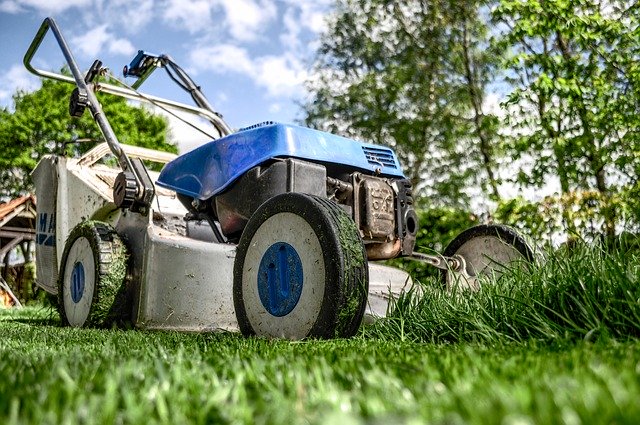 As the winter months draw to a close it is time to start thinking about summer again. Long hot days sat enjoying the sun. And where better to enjoy this, than in your own back garden.
But the winter can be hard on gardens and over just a few short months, your garden may have fallen into a sad and unloved state. Your lawn may be dead in places and overgrown in others. Your patio may be covered in algae or moss. The fluctuations in temperature might have caused problems with your decking. And, ice and winds may have killed off many of your plants and bushes.
As spring starts to roll in it is, therefore, time to start bringing your garden back to life for the summer.
Decking Repair Or Replacement
If you have decking in your garden that has not been treated for some time, the winter weather can be quite unkind to it. Moisture trapped inside the wood can often freeze causing the wood to warp and break.
A properly treated deck will be able to withstand the cold and wet winter months. If your deck needs to be treated again, you should look at getting this done. Although, if your deck is damaged, you may need to get parts of it repaired or replaced before giving it a coating of treatment.
If you don't currently have a deck, the springtime is a great opportunity to get one built in your garden. Call a deck building contractor to get yourself a slot booked in to have one made up in your garden. That way, you can be enjoying outdoor socializing all throughout the summer months.
Patio Cleaning
Algae and moss may have begun to spread across your paved patio area over the winter months. Cleaning your patio will, therefore, be essential when it comes to taking preparing it to be used again in the summer months.
One of the best ways of cleaning your patio is with a power-hose. These can be bought at reasonable prices from your local hardware store.
Lawn Care
A few months of neglect can really leave your lawn looking shabby. You may have weeds, rough patches where grass has died, as well as overgrown areas where the lawn has not been mowed over the colder months.
Start off by weeding your lawn. Remove any nasty and unsightly weeds by the root so that these do not spring back up again as the finer weather appears.
Then, mow your lawn all over. Try and ensure you give it a nice even cut and rake up any dead grass and leaves that may have accumulated there. Pay some attention to the edges of your lawn by giving them a neat trim and straighten any areas that have spread into your paths.
Where there are patches of lawn that may have died during the winter months, sow some fresh grass seeds now so that by the time summer comes around, your lawn with look beautiful and healthy all over.