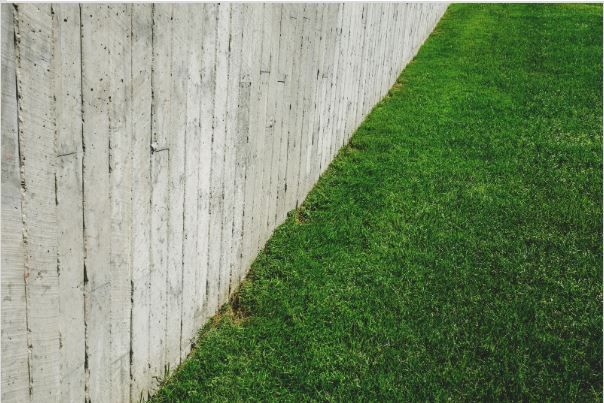 With the warmer weather just around the corner, it's time to start thinking about all of the garden improvements you need to make. With summer being at the heart of garden parties and BBQ's it's important your garden is ready for the temperatures to heat up. Whether that means updating your garden furniture or fixing any damage the bad weather has caused, you need to be as you can be. With that in mind, here are 5 garden improvements to get you ready for summer:
Make Sure You Are Getting Rid Of Any Rubbish
Over the colder months, the garden often becomes a place where we store rubbish and whilst that is not necessarily a bad thing, it all needs to be clear by the time spring and summer roll around. If you have a lot of rubbish to get rid of, you may want to consider hiring a skip or a van of your own. If you have large, bulky items, you may be able to arrange a collection. For more information about bulky item collections, you can visit this site here
Give The Lawns Their First Cut After The Winter
One of the best things about the weather heating up is that you will finally be able to cut your lawns. As they start to grow when spring begins, you will have to start cutting them in order to maintain them. If you allow them to get too long, they will be incredibly difficult to cut. If you don't want to do it yourself, you will be able to hire someone to come and assist you.
Plant Some New Flowers To Add A Little Bit Of Extra Color
Although a lot of your flowers from previous years will start to grow back, you may want to consider planting more to give your garden that extra little bit of life. Think about the layout of your garden and what plants will look best, seeking out advice from a gardener if you need it. With inexpensive and beautiful plants available from most UK Garden Centres, you will be able to create a stunning garden that you can't wait to spend time in. For , garden inspiration, you can visit this site here.
Repair The Exterior Of Your House (Including The Roof)
If you have experienced any bad weather and you have found that the exterior of your house is damaged, you will need to get this repaired as soon as possible. Whether that means investing in roof repair  or fixing the gutters, you need to be sure your house and your garden are a safe place to be. Although it may be expensive, it's definitely the best way to keep everyone safe.
Consider Buying New Garden Furniture For The Whole Family To Enjoy
Finally, if your garden furniture is starting to get a little worn and tired, you may want to consider buying some more. As this will be the place you spend most of your time during the summer, you want to be sure it's a place you'll feel comfortable and relaxed.
Are you thinking of doing some work in the garden before comes around? What can you do to ensure you're as prepared as you can be? Let me know in the comments section below.