Note: We received these books to review. All opinions are those of our book reviewer Ava. Links within the post bring us a very small commission and allow us to keep the site up & running.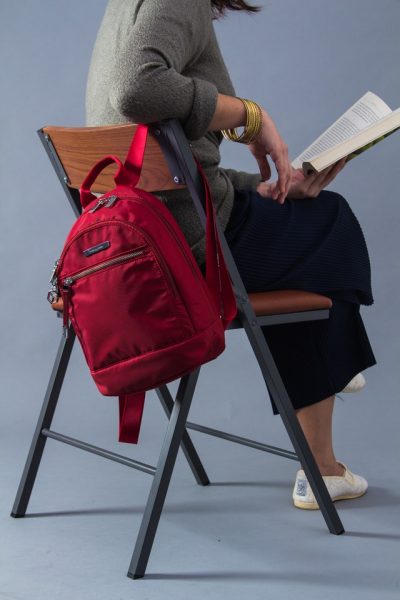 She's BAAACK! It feels like forever since we picked up a good book and got lost inside the pages, but those two new puppies have been keeping Ava so busy that she's been falling asleep before the page gets turned. Thankfully, they are finally old enough for A to read a chapter or two before they come calling (but as you know with puppies, it could all change in an instant).
Here are Ava's top picks for your October reading!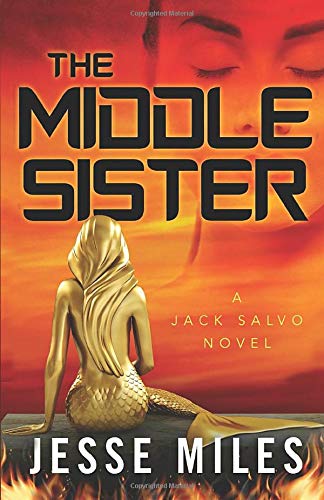 The Middle Sister by Jesse Miles
Jack Salvo teaches a philosophy class once a week at the local community college.  That's his calling.
BUT to put bacon on the table, Jack has a more clandestine occupation: he's a private detective in Los Angeles.  When a snooty society matron, Greta Manning, calls him one January morning, Jack must respond to her summons, for Greta insists that he come immediately.  It seems that Mrs. Manning's middle daughter, 24-year-old Lizzie, has gone missing after a stormy temper tantrum with her mother.  Greta hires Jack on the spot to find Lizzie.
Jack immediately pulls the oldest daughter, Zara, and the youngest daughter, Arden, into the act, trying to find out all he can as he hunts Lizzie's trail … with a bad premonition.
Spunky and taut, The Middle Sister is finger-lickin' good…each chapter tears into the next as Jack spirals around a labyrinth of hunches trying to find Lizzie.  And when he finds her, it's a cold body he finds.  Smart, sassy, Jack combines a cop's intuitions with a scholar's mind as he discovers a mishmash of drugs, society dregs, arson, blackmail, and LA crazies in his pursuit of justice for Lizzie Manning.
Loved it.  Jack Salvo twists every reader into a new fan…crime on the run in this fast-paced, blockbuster crime thriller.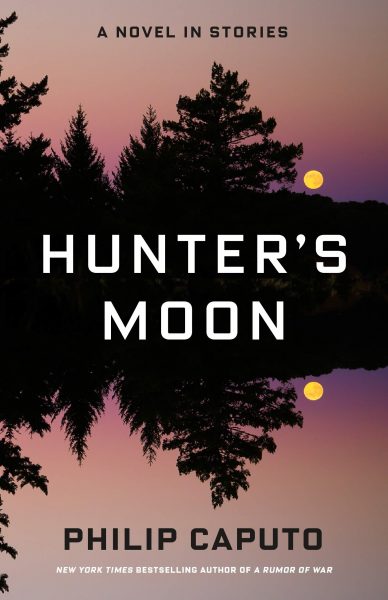 Hunter's Moon by Philip Caputo
Hemingway, Alice Munro, Peter Taylor, Jimmy Olsen O'Henry…. short story greats.  I'm adding Philip Caputo to the List with a capital L.  Yeah, he's THAT good.
The short story is our most difficult literary form, has maybe 100-200 pages to form a microcosm of characters, locations and emotional impact.  Hunter's Moon, set in Michigan's wild, hoary Upper Peninsula, provides a set of related townspeople, neighbors, friends who know each other and yet are complete strangers, even father to son.
Small town innuendos, hunting rituals, PTSD and war; all comprise the stark emotional terrain that men dance into, between and around, and that lends Hunter's Moon its brilliance.  In fact, Caputo's Hunter's Moon is genius.  As each man wraps into and around a story, all-inclusive of a small town in the middle of the wilderness, we come to know not just their hearts and souls, but the immunity they must communicate feelings so deep that they level the heart.  Absolutely wonderful.
Ava will be back with MORE great books, and hopefully those adorable little Doxie's will let her read them.