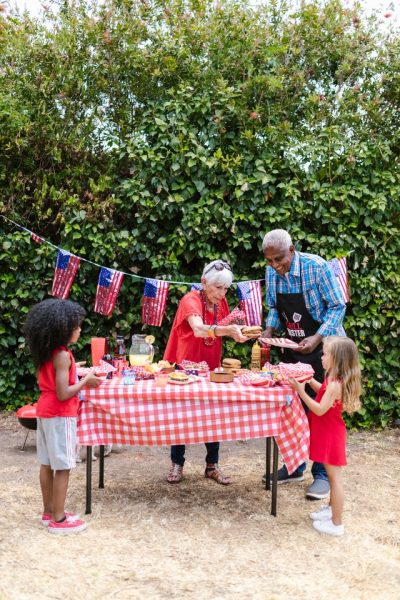 There's no argument that 2020 was a challenging year. You probably haven't seen your extended family members in a while. Now that the situation is finally under control and vaccinations are being speedily administered, you can have the summer of your dreams with your loved ones. 
Whether you want to catch up with your favorite cousins or reconnect with family members you haven't seen in years, organizing a family reunion is a fun idea. What could be better than going over your family history, playing games, and taking a much-needed break from the monotony of life?
We're summarizing the important things to keep in mind when planning a family reunion. Let's dive in. 
1.    Start Planning in Advance
Your family could be spread out throughout the country or even the world. Therefore, if you want to pull off a successful family reunion, you must start planning early. Unlike a party, family reunions typically last at least a few days. From food and accommodation to entertainment, there is a lot to figure out. 
2.   Decide Number of Attendees
Do you just want to meet up with your mom's side of the family? Or do you want the entire extended clan? Not to state the obvious, but more attendees will make the planning process difficult. If you don't have the time to organize a large-scale family reunion, we would suggest limiting the number of guests. 
3.   Get Family's Input
Not every family member will be eager to attend a family reunion. They might be caught up in work or have strained relationships. That's why it's a good idea to get in touch with your extended family for their input. This is also a great opportunity to ask them about any ideas they have for the reunion. 
4.   Decide a Budget
You have to be open-minded when deciding the budget. The reunion should be affordable enough that every family has a chance to attend. The budget should include every expense a guest is expected to incur, including accommodation, food, entertainment, and transportation. 
5.   Choose a Date
Finding the perfect date is tricky. Picking a date of someone's birthday, wedding anniversary, or any other special occasion is an option. It would be best to choose a date at the earliest so attendees can block their calendars. 
6.   Ask for Help
Even if you are planning a family reunion with fifteen people, it is not an easy task. There are so many things to take into consideration. And then, there is also the job of coordinating with every attendee and various vendors. Instead of losing your mind, ask a few trustworthy members to help you with the planning. 
7.   Book Suitable Accommodations
Traditional hotel rooms are not ideal for family reunions. You need a space where everyone can hang out together like a family. Take a look at Outer Banks vacation rentals with beautiful beaches and restaurants in the vicinity. 
8.   Plan Entertainment & Activities
Activities are a crucial part of reunions, especially to keep the young ones entertained. You can conduct a trivia night, sports tournament, raffles, and so on.
9.   Give Mementos
Family unions usually don't take place that often. Give attendees a memento to take home and cherish this unforgettable experience. It could be something simple like a coffee mug or a framed group photograph. 
10.  Keep in Touch
After you are reacquainted with everyone at the reunion, make a Facebook page or family group chat where everyone can keep in touch. 
Final Words
These days, most of us are leading isolated lives. Family reunions are a wonderful way to catch up with each other's significant milestones. It also gives the younger family members a chance to know more about their family history.