This post has been sponsored by the Alliance for Lifetime Income. All opinions are strictly my own.
I am retired.
I actually retired when I was in my 50s. The backstory was that I had an accident and could no longer do my job. I had to have multiple surgeries and physical therapy, and I was just SO close to retiring age that finding an entirely new career wasn't going to be easy at my age. So I stopped work when my husband retired, and we moved from Rhode Island to Florida…where retiring is an art form.
I loved being able to explore my new state and my shiny new home. But I found myself staying home and cleaning. CLEANING? This is NOT how retirement was supposed to look. I had a bucket list that I had put together for YEARS. There were so many items on it, that I stopped counting after the first three journals were filled with ideas of what I would do. It turned out that for me, retirement meant that I would do the things that I loved, and working was actually one of them. I began a blog…and so my retirement career began.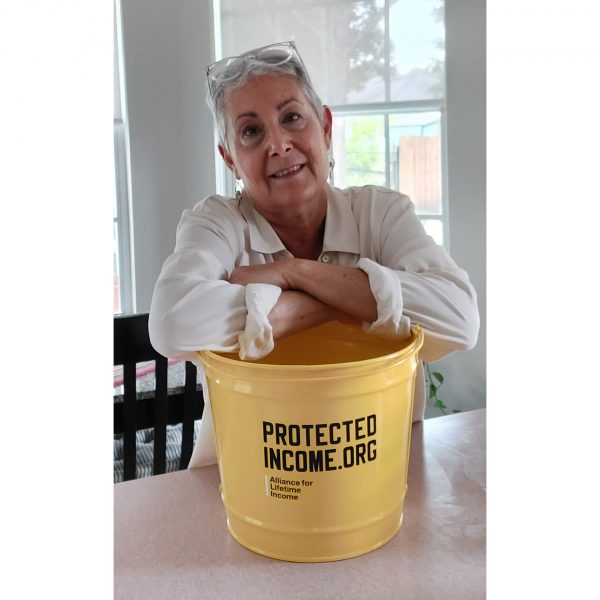 I still had that bucket list though
While I was writing about pots that cooked faster and shoes that kept my back from hurting, I realized that YES, I was doing ONE of the things that I loved, but that my bucket list was still going unchecked. So, my bestie Rachel and I began to travel together and talk about our adventures on our blogs and social media and on our web show. But the thing about bucket lists is that they continue to grow and change, and I realized that not only do I want to go to Venice and to bicycle along the canals in Amsterdam or through the NAPA Valley, but I wanted to learn to cook (Mr. S. is a chef, so my skills stop at a great cup of coffee and a steak on the grill). I also wanted to learn to ride that bike again so I COULD bicycle through Copenhagen or along my own town's beach.
The dreams are there, but are the funds?
I retired with a few dollars in my pocket and $953 a month in Social Security checks (plus Medicare). Florida is cheaper than New England, but WHO CAN LIVE ON under $1,000 a month AND do everything that they had spent their lives planning to do?
A little planning
Thankfully, my brother is my financial guru (having been a VP at a major bank, I trusted him implicitly). He recently set us up with an annuity that adds income for me every month. With that and my Social Security, I don't have to worry about things like paying the mortgage and utilities, wondering what that crown is going to cost me when I call the dentist in a panic, or if I have to decide between steak or pasta again. I have a regular income that pays all of the essentials…and the rest?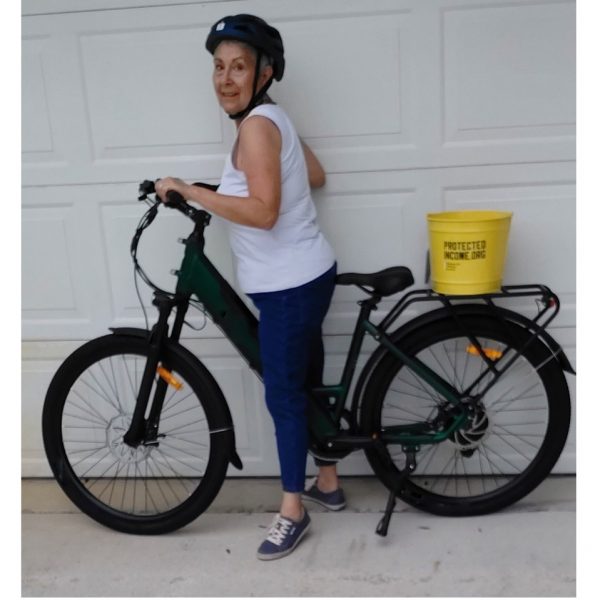 The rest is for my bucket list
Including:
Taking a gondola ride down a canal in Venice
Learning to ride a bicycle again after 40 years, so that I can enjoy visiting those vineyards by cycling or peddling along with the locals in Copenhagen
I want to learn to cook. Yes, you read that right. I married a chef, so…I never needed to learn how (although after retiring from a major coffee company, I make a mean latte)
I want to learn to speak French – FLUENTLY so that the next time I go back I don't have to rely on my brother (who speaks as well as any Parisian native) to ask about that gorgeous bag at BHV
And there's more…so much more
Retirement should be a time to live your best life
Worrying that you can't cover your essentials while you're living it shouldn't be. That's why I decided to protect my income with an annuity. It gives me the freedom to pursue those things that I've been wanting to do while knowing that my bills are going to get paid while I'm eating cacio e pepe and listening to the gondoliers sing in the canal below.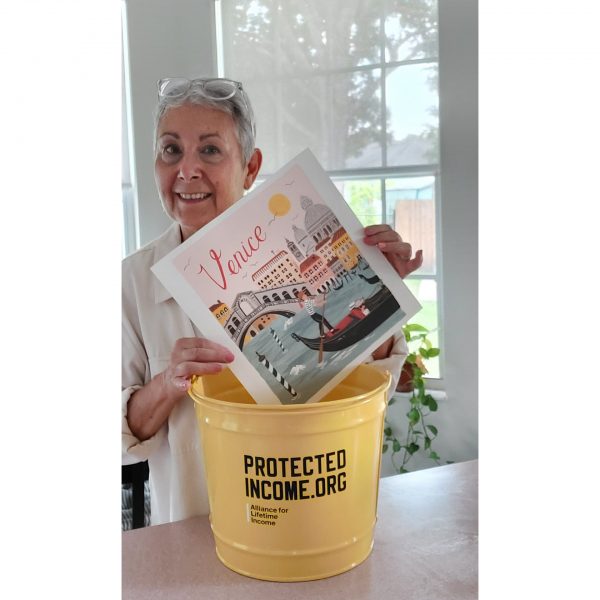 Isn't it time to do all of those things you've always wanted to?
If you have questions about protecting your income in retirement, the Alliance for Lifetime Income (whose mission it is to create awareness and educate Americans about the importance of protected lifetime income from an annuity and how it can help them avoid the risk of outliving their savings) can help.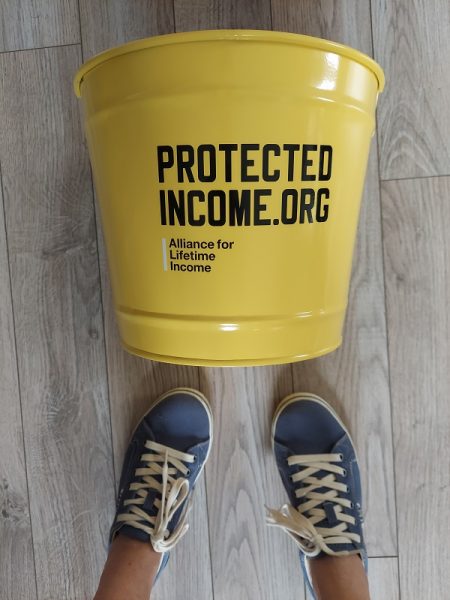 Start your BUCKET LIST NOW
Enter the RV Bucket List Adventure Sweepstakes, and you might just be checking off those "to-do" items sooner than you think.
Protected income can help cover essentials, giving you the freedom to live the retirement you want. Freedom to pursue your bucket list. Enter to win the RV Bucket List Adventure Sweepstakes here.
Visit protectedIncome.org/bucket-list/ for more information.