Polo may be the sport of kings, but this down to earth princess still adores the sport. Having spent many a day at the Newport Polo Grounds I had missed the thunder of the hooves with handsome players, mallets in hand racing down the field. When Nespresso invited me to be a guest at their mobile boutique on the grounds of the Palm Beach Polo Grounds for the US Open I was thrilled. I couldn't imagine a better combination – coffee and polo.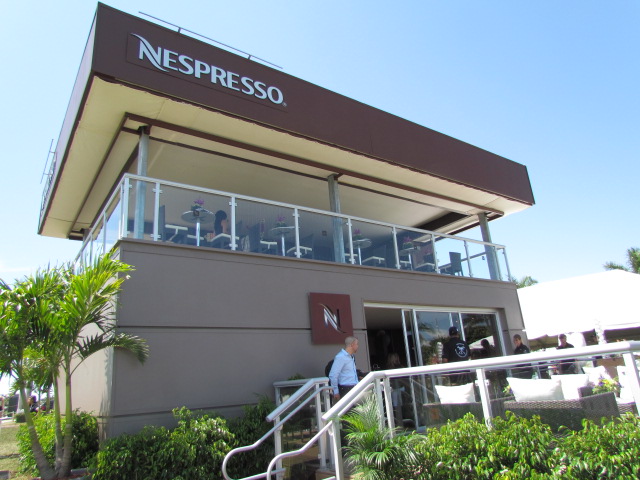 As the sponsor of the US Open Polo Championship as well as other polo competitions throughout the country, Nespresso has created this beautiful boutique that travels from one place to another (taking about two weeks to erect). With a second floor for overlooking a match to a store on the first floor, the Nespresso Mobile Boutique offers invited guests everything from signature cocktails, to wine and coffee tastings. We were treated to an array of hors d'oeuvres including quiche, lamb chops and delightful desserts in an elegant setting.

Of course it wouldn't be a Sunday at the polo grounds without the excitement of the match…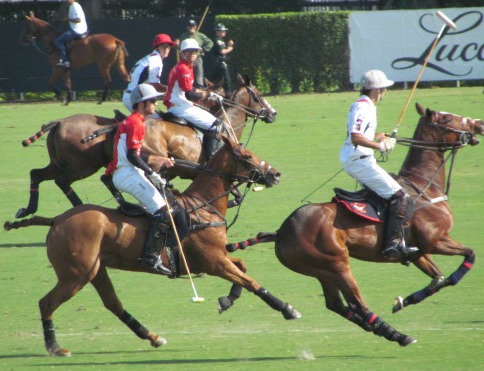 I learned a LOT that day.
1. There's nothing better on a hot day at the polo grounds than a Nespresso iced cappuccino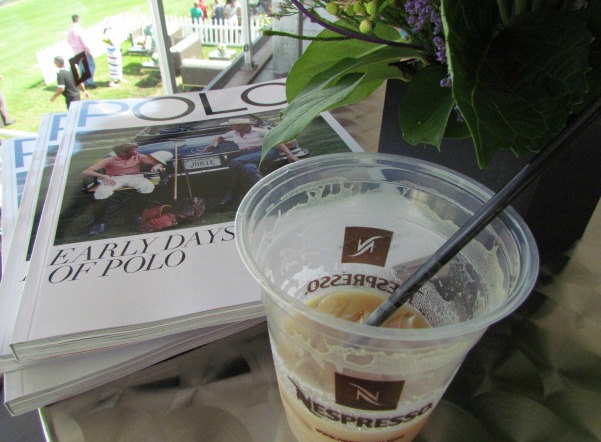 2. Nespresso machines now come in ALL sorts of price points – from $149 all the way up to $1,000

3. It doesn't matter who wins when you're surrounded by great coffee, fabulous surroundings, and an exciting match.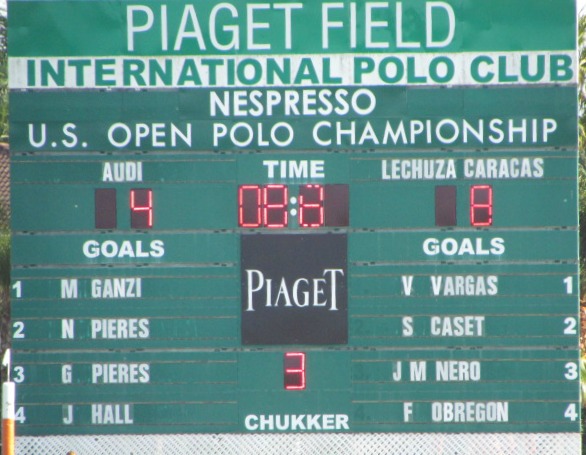 For more about Nespresso find out
I'll have more about Nespresso's fabulous coffees and machines soon!
I was a guest of Nespresso USA at the International Polo Grounds in Palm Beach. All opinions are my own.