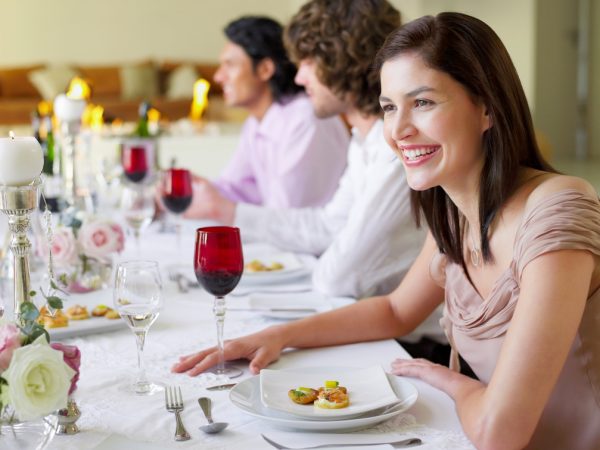 Do you love to entertain? Is your favorite weekend activity throwing a party for your family and friends? If so, you know that sometimes entertaining can be a challenge to your budget. If you want to continue having parties without draining your bank account, you need to find some affordable options. Here are seven ways to entertain inexpensively.
1. Host a Gourmet Potluck
If the idea of a potluck brings back memories of condensed-soup casseroles in a church basement, the times have changed. Throwing gourmet potlucks is a trendy way to have a lot of high-quality food without having to pay all the costs yourself. Sometimes referred to as "dinner clubs," the setup usually involves getting together once a month at someone's house and enjoying a gourmet meal where everyone is responsible for bringing one course. It's a great way to keep the costs down for everyone and try out your gourmet cooking skills on a willing audience.
2. Try a Tasting Party
Instead of throwing a catered cocktail party, host a wine, beer or cheese tasting for your friends. You can purchase a variety of different items in small quantities and your guests can enjoy the experience without expecting a full meal. It's even more cost effective to allow your guests to contribute. For example, you could provide all the cheese and accompaniments and ask every guest to contribute a bottle of wine.
3. Have a Movie Night
The food requirements for a movie viewing are simple and inexpensive: popcorn, soda and candy. Hosting a movie night is an inexpensive way to have your friends over to enjoy a fun activity. This works especially well if your party includes children. You can either choose a family-friendly film or set up separate "theater" areas for adults and kids. If you want to go all out, you can make snow-cones! Home snow-cone makers are easy to find or many blenders have an ice-shaving function. All you need is a couple of flavors of syrup and you're ready to go.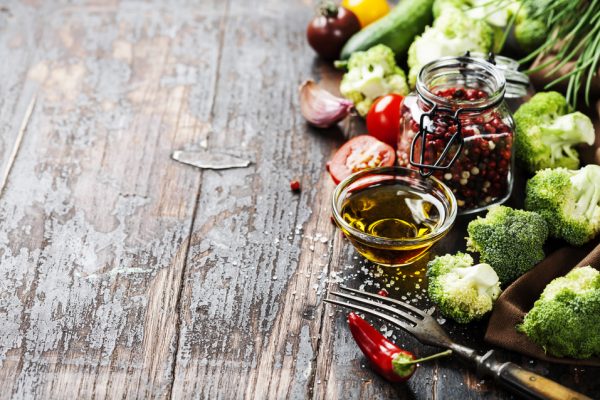 4. Feed Your Competitive Spirit
If you and your friends love a good friendly competition incorporate it into your party. Have a grilling competition, or even a full-blown Iron Chef team match. You can ask guests to each bring a "secret ingredient" for the competition, which cuts down on your food budget. Plus, it spreads the cooking work out between everyone in a fun way. Don't forget to take pictures and videos, and spring for inexpensive prizes to really embrace the theme.
5. Do a Recipe Swap
This is similar to a potluck in that everyone will be bringing a dish to share. However, they'll also bring the recipes so everyone can leave the party with a full stomach and set of new recipes to try. Cookie exchanges are popular around the holidays, and those usually have a benefit of lots of extra cookies to take home after the party. It's generally a good idea to choose a theme for the recipe swap, such as desserts, one-pot meals or Italian favorites, for example.
6. Indulge in a Girls' Night
Have your girlfriends over and enjoy a grown-up pajama party. Think wine, indulgent snacks and fun chick-flicks or magazines. Snack mix, chips, popcorn and candy are fun and inexpensive options for food. You can even enjoy guilt-free raw cookie dough with an egg-free version from HamptonCreek. Chocolate chip and peanut butter flavors are easy to find in several national grocery chains.
7. Create a Game Night
Don't limit yourself to one game. Instead, set up your home with multiple game options in different rooms. This is a great idea especially if you are hosting a large gathering, as it automatically disperses the crowd throughout your house and gives everyone something fun to do. Plus, the food budget is inexpensive as you'll want to stick with finger foods. If you don't have a lot of board games, ask each guest to bring their favorite and enjoy! This type of party works well with shorter games, so everyone can move around and enjoy several different games.
There are so many options for entertaining, and when you plan ahead, you can easily throw parties that don't cost a lot. Having a theme for the party helps keep the food costs down as there are numerous things to do other than eating, and game or movie night only needs snacks rather than a full meal. If you do want to have a gourmet meal, consider starting a rotating dinner club or hosting a recipe swap or food competition.