Eating out is becoming a very popular pastime. In fact, reports suggest that $45 billion is spent on eating out per year; that's a massive figure and a reflection of how big the industry has become.
In order to attract customers and stay in business, it is imperative that restaurants focus on providing the tbest possible service combined with thoughtful extras. These 7 thoughtful restaurant amenities will encourage people to return:
Air conditioning
There is little worse than sitting down for a romantic meal or a business dinner only to find you're sweating profusely. A restaurant needs to be aware of the temperature outside and have a quality air conditioning/heating system installed. This will ensure the diners are comfortable.
Wash Products
It is important to offer wash products for all your customers. You can use a service like alltradesgroup.net.au to get high-quality soaps and other wash products in stylish containers. Using the same supplier means that the wash items will be consistently good, and help to improve the experience for any customer.
Monogram Blankets
At the opposite end of the scale if you offer an outside seating area it can be a nice idea to provide monogrammed blankets. This will help your diners to stay warm if the temperature drops or simply to feel more romantic; if they're on a date.
Complimentary Food/Drink
Everyone likes to get something for nothing and being offered a free glass of wine or a small snack on arrival will certainly be well received. The fact that the cost of this is built into the food prices is irrelevant; this is very much a case of the thought that counts.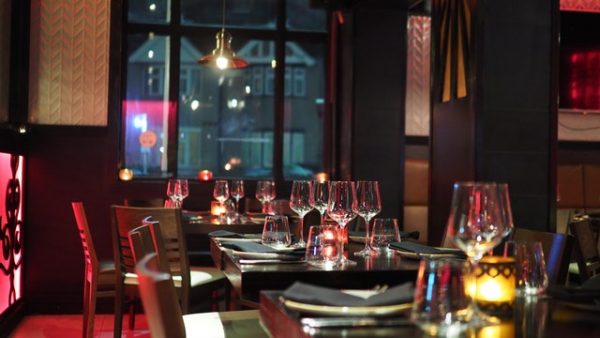 You can even offer special perks depending on what the occasion is.
Reading Glasses
It can be incredibly frustrating when you arrive at a restaurant only to discover that you've left your reading glasses at home. However, a good restaurant will have a supply of reading glasses on hand; allowing every guest to read the menu and choose their favorite dish.
Small touches like this are not easily forgotten.
Restaurant Concierge
More restaurants are becoming aware of the fact that diners can and often do forget things. A concierge on hand can deal with any issue; whether the diner needs a bunch of flowers; tickets to a show or something else.
This can help to give diners peace of mind and allow them to enjoy the experience more.
Perfect Toilets
Finally, it is essential that the toilets are well maintained. They don't need to have a dedicated employee in them but they do need to be checked regularly and kept to a very high standard from toilet partitions to mirrors.
Substandard toilet facilities will taint any diner's view of the restaurant for years to come.
The trick to getting the right amenities is simply to think about what you would like if you dined in your restaurant. It is the small things that make the difference and get you the reputation you need.